Passport to Parks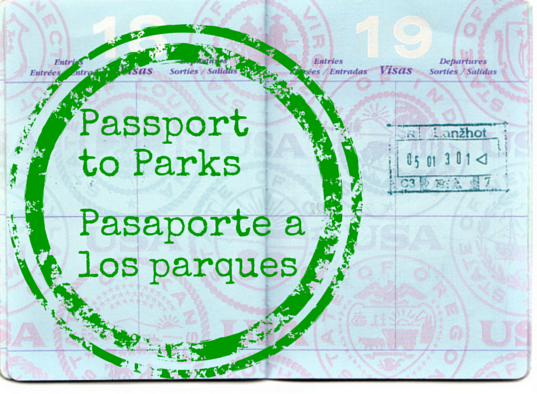 Vaya aquí para español.
Active Access Collaborative and your Parks and Recreation department present a fun treasure hunt to explore your cities' best destinations!
Passport to Parks is a year-long campaign to help you get to know your parks better! Better yet, this activity is free to you and can be done at any time. This is a great activity for families.
In this campaign, you will travel within a city to find 3 parks to complete a "passport". You will find signs at each park that will tell you a clue or something interesting about the next park. Directions will also be included. The key is to travel by foot, bike, skateboard, skates, or other means of being active! Once you've reached your final destination, you will have the opportunity to submit your "passport" electronically or by mail and let us know your thoughts about your travels for the day. You will have an opportunity to enter a drawing for a prize for the period that you participated. You can participate at any time and as many times as you want.
See below for a list of cities that are participating, basic rules of participation, and details about how to win a prize for participating.
Passports to Participating Cities
See below for a list of participating cities. Click on the city you would like to explore and find the clue to the first park of your adventure!
Belmont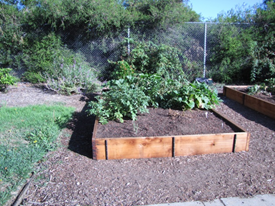 This park, located in the Homeview neighborhood, is dedicated to a leader in the homeview community of Belmont. His outstanding service to the city and the homeview area made Belmont a better place to live. Today, this park hosts a playground, basketball court, and community garden.
O'Donnell Park
McDougal Park
Semeria Park
Directions to Park: Travel southeast on El Camino Real toward Hill Street. Turn left onto Ralston Avenue and continue down Ralston Avenue for .2 miles. Take a slight right to stay on Ralston Avenue. The park will be on your left. The next clue will be located in the bulletin board at the front of the park.
Daly City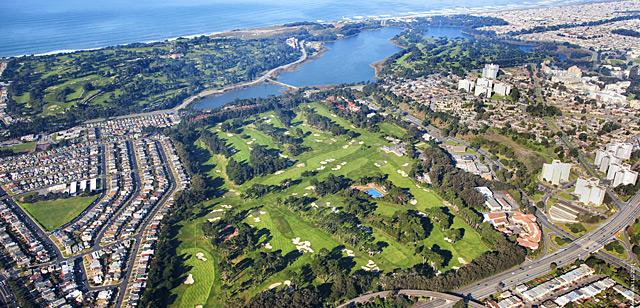 This park sits at the Daly City-S.F. border and is next to the oldest clubhouse in the nation (The Olympic Club).
Buri Buri
Westlake
Gellert
Directions to Park: From the Westlake Shopping Center, head north on Lake Merced Blvd (going towards Lake Merced). When you see the City of Daly City – Library & Recreation Services sign, turn right into the parking lot. The next clue will be in front of the greenhouse past the Senior Center to the left of the playground.
Foster City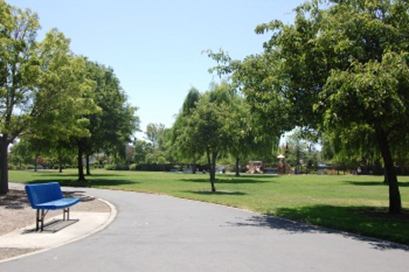 In 1853, this Commander created and commissioned Mare Island Navy Yard at Vallejo, CA.
Leo J. Ryan
Boothbay
Farragut
Directions to Park: From Foster City Elementary School, head east on Beach Park Blvd for half a mile. Look for the bulletin board at the park for the next clue.
Menlo Park
Formerly known as the "Amigos" (Spanish for "Friends") Park, this park is now named after a Menlo Park police officer who was killed while on duty in 1960. This is a park where many children and their "amigos" can enjoy playing in the field and playground.
Jack Lyle
Rodney Wagner
Francis Burgess
Directions to Park: If coming from the south, head towards Stanford Shopping Center on El Camino Real, pass it and turn left on Middle Ave. If coming from the north, head towards Menlo Park Caltrain Station on El Camino Real, pass it and turn right on Middle Avenue. Stay on Middle Avenue for 0.5 mile and pass a big park at University Drive. The park will be on the right. Within the park, the sign will be found near the playground entrance.
Pacifica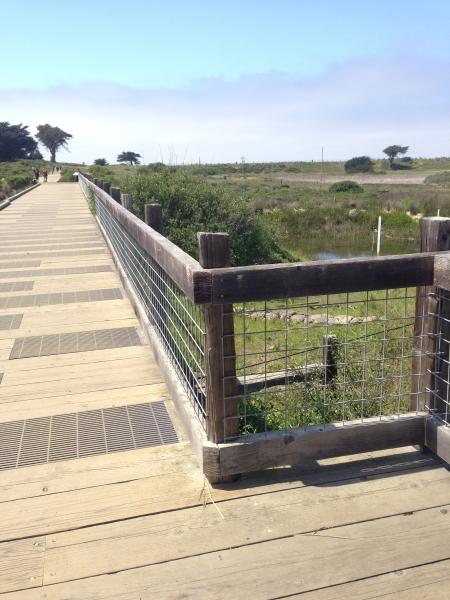 This park is named after the Italian immigrant family who settled there in the 1880s and is home to the San Francisco garter snake and the red legged frog.
Frontierland Park
Mori Point
Fairmont Park
Directions to Park: From the Pacifica Moose Lodge (776 Bradford Way), you will find a gate and the start of the trail just past the houses. Follow this trail for 0.3 miles. The first clue will be on a post near the start of the wooden bridge, past the "Building A Community" sign .
Redwood City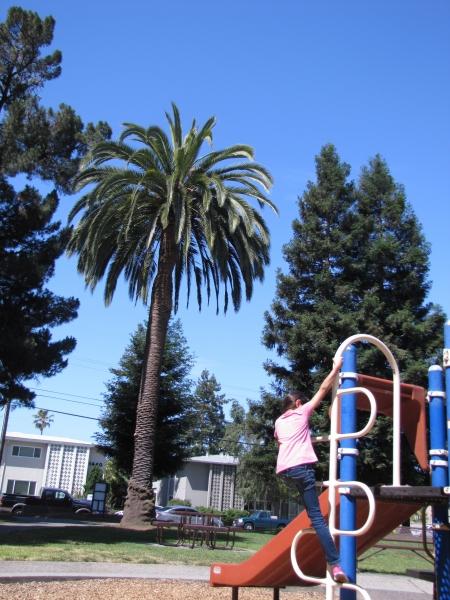 This park is named after a tropical tree, which you will find in the middle of the park. These types of trees can bear coconuts and betel nuts, as well as produce oil. Kids also enjoy playing at the playground here.
Palm Park
Hawes Park
Dolphin Park
Directions to Park: If you are traveling north on El Camino Real, turn right onto Roosevelt Avenue and walk for 0.5 miles. Turn left onto Hudson Street. In two blocks, the park will be on your left. The Sequoia YMCA is to the right of the park.
San Mateo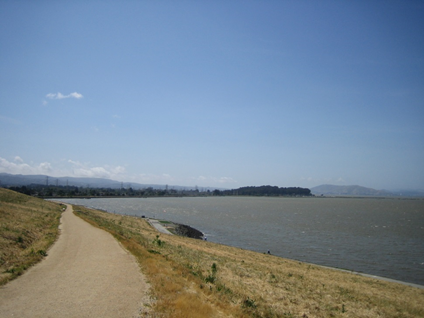 This coast-side park used to be San Mateo's landfill from 1930's to 1982 and is named after an aquatic mammal.
Coyote Point
Seal Point Park
Sea Lion Point
What are the 5 types of birds that can be found singing here?
Directions to Park: When exiting the E 3rd Ave from 101, head towards the SF Bay, which will become J. Hart Clinton Drive. The park is located along this 1-mile drive. Upon entering the park, you will find the Wind Wheel and circle around it and park in the North parking lot. In front of the pond near the parking lot, there is a "Heard Along the Shoreline" sign where you can listen to the 5 types of birds that live there and the next clue.
PASSPORT Rules
Play only during the day. The risk of robbery and road accidents are greater at night. It is not worth the risk.
Active transportation! We encourage you to use your feet, legs, arms or other means of moving, such as walking/jogging, biking, skating, skateboarding, etc.
Safety at all times. Children under 18 must wear a helmet when biking, skating, skateboarding or riding a scooter.
Sharing is caring. Share the road with cars and remember to observe biking and walking etiquette.
Parents must be with their children at all times.
Observe rules of the park, including no smoking or littering.
Registration is not required but please complete the evaluation at the end of your route.
Tell your friends and family about Passport to Parks! And have fun!
Prizes
After you complete a route, you can enter into a drawing for a prize after you complete a brief survey. There will be instructions on the final sign with a QR code. You can use a smart phone (like a Google Goggles or QRReader) to scan the QR code. An electronic survey will automatically pop up on your phone. If you do not have access to a smart phone or app, you can access a copy of the paper survey and mail it back to us. Read the instructions carefully on where you can access the survey. We will have a drawing every 3 months, 4 times a year.
Frequently Asked Questions
What is the purpose of Passport to Parks? Which parks will be participating?
Active Access Collaborative's mission is to encourage San Mateo County residents to leave their homes and be physically active. Passport to Parks' goal is to encourage residents to walk or bike while exploring their city's parks. The benefits include lowering the risks of chronic diseases (like diabetes, heart disease, high blood pressure), improving mental health and feeling more engaged with nature and their community.
When will Passport to Parks begin? How long will it last?
We will launch Passport to Parks in April 2015 and end in September 2016.
Who will be participating in Passport to Parks? How will you keep track of participation?
Anyone can participate! The parks are child-friendly and wheelchair-accessible unless indicated otherwise. We also try to ensure that the routes between the parks are safe and easily accessible to bikes and pedestrians. Given the diversity of our county, we will be publicizing and posting signs in English and Spanish. At the end of each route, participants will have the option of filling out an online form or paper form to inform us that they have completed the route and provide their information.
How can we get more involved with Passport to Parks or Active Access?
Active Access Collaborative consists of members from cities' Parks & Recreations, Hospital Consortium of San Mateo County, county agencies and community members. You are welcome to be part of our Collaborative's efforts to encourage residents to physically move. We meet quarterly to plan events, share updates and network. To learn more about the quarterly meetings and other updates, you can sign up for our listserv. We also have a website that lists free and low-cost ($5/class or less) physical activities at www.smcactiveaccess.org. If you would like to post a free or low-cost event or class that's happening in your community or have questions about Active Access or Passport to Parks, please contact elo@smcgov.org.
What kinds of prizes will the winners of the drawing receive?
Prizes include gym memberships, sports equipments and gift cards. Thank you to the following sponsors for contributing!