Nutrition Education and Obesity Prevention (NEOP)
Using nutrition education and hands-on gardening, the NEOP program staff engage people of different ages in conversation about why choosing healthier foods is important for good health and overall wellbeing. Currently, the NEOP partners with the Ravenswood City School District and the South San Francisco Unified School District to provide nutrition education to students in preschool to eight grade.
Direct Education
Using USDA-approved curriculum, the staff teaches on topics such as: eating a balanced meal, reducing solid fat consumption, and making half your plate fruits and vegetables.
All curriculum is designed to teach English/language arts, math, science, and health, empowering children to make healthy choices, learn where their food comes from, and how it's grown.
Garden Education
NEOP is committed to giving a real-life experience to all students by taking the education to the outdoors. Using garden beds to plant, grow, and harvest fruits and vegetables, students have the opportunity to connect their food to the living environment.
Through the classroom and garden experience, students learn about the impact of the environment on the food we eat and the impact of the food we eat to their health.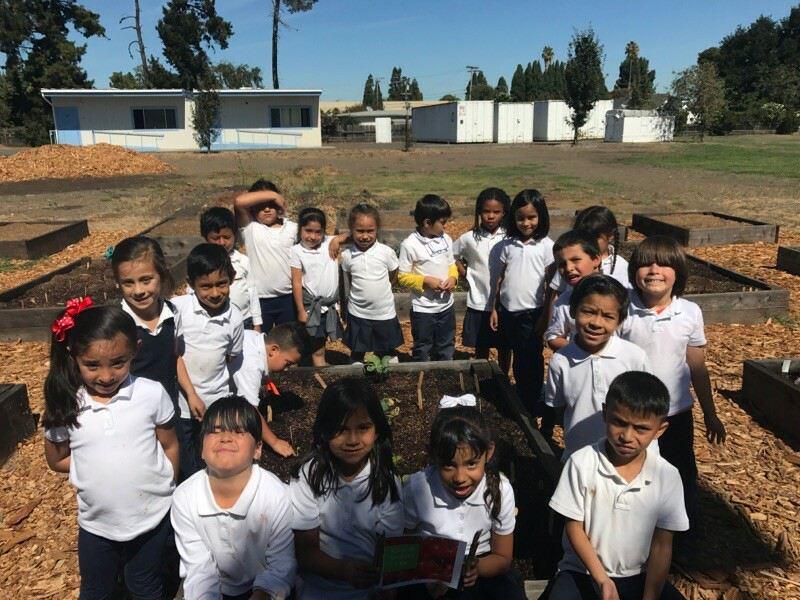 Education for Adults
Multi-series nutrition workshops are held by NEOP staff with in both the classroom and the outdoors. Currently, NEOP partners with different community and county agencies to sustain the Friendship Park community garden where residents grow food for their families.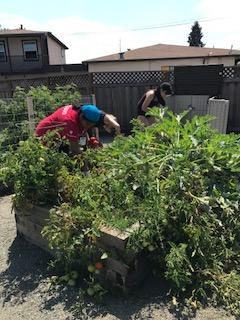 The school and community gardens are an example of a Physical, Systems, and Environmental strategy intervention. These interventions are key in addressing the state-wide obesity epidemic, with focus on low-income residents, by increasing access to healthy foods.
The NEOP program is primarily funded by the US Department of Agriculture with the SNAP-ED grant.