Nutrition Education and Obesity Prevention (NEOP)
The Nutrition Education and Obesity Prevention Branch (NEOP) program, funded primarily by the US Department of Agriculture with the SNAP-ED grant, collaborates with County Health divisions, community agencies and residents to create changes using Policy, Systems, and Environment (PSE) strategies.
Using these strategies, NEOP staff strives to impact the state-wide obesity epidemic by increasing access to and consumption of fruits and vegetables, and promoting physical activity. With focus on low-income residents, our collaborative efforts are focused where community residents Live, Eat, Learn, Play, Work, and Shop in San Mateo County.
If you want to learn more about the NEOP program in San Mateo County, contact Ankita Tandel at 650-573-3511 or ATandel@smcgov.org
For information on the statewide Nutrition Education and Obesity Prevention Branch visit the California Department of Public Health site https://www.cdph.ca.gov/Programs/CCDPHP/DCDIC/NEOPB/Pages/Nutrition_Education_Obesity_Prevention_Branch.aspx
Meet the Team
Ankita Tandel, MS, RD
Director of Public Health Nutrition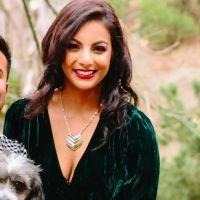 I am currently the Director of Public Health Nutrition with San Mateo County. In my role, I oversee the Women, Infants & Children (WIC) program as well as the Nutrition Education & Obesity Prevention grant (NEOP) for the county. My goals and priorities lie in creating equity of resources throughout our community. By providing nutrition education to our county families and children, we are able to better provide them with a safety net of resources they need to succeed.
Liz Sanchez, BA Family & Consumer Sciences, Nutrition
Community Program Specialist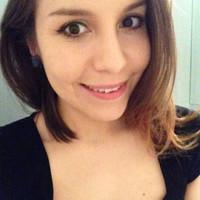 I've had a passion for nutrition since my teenage years, when I saw many family members dealing with the effects of uncontrolled Type II Diabetes. As I saw my own family members getting diagnosed, this sparked an interest to research what could be done to prevent this disease. With my family as inspiration I received my Nutrition degree to help the low income and immigrant population prevent nutrition related diseases. I have been with San Mateo County Public Health since 2013 helping families make healthy choices. I lead the School Wellness initiatives and Social Media projects. In my free time I like to cook, bake, go on hikes, and eat my way through the Bay Area's best vegan restaurants.
Gloria Cahuich-González, BS Human Development
Community Program Specialist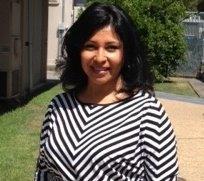 I have a Bachelor's Degree in Human Development. I am passionate about nutrition as it really hits home with me and my family. I am a woman with family history of chronic diseases. I don't want to add to the statistics, and anything I can do to help others avoid being added to the obesity epidemic is worth it! I lead the Champion Provider, Healthy Parks-Healthy People, the garden initiatives and SHINE project at NEOP. I love to read and/or listen to audio books. I also love nature, so I go hiking whenever I get chance. Purisima Creek and Wunderlick are my favorite go to hiking spots.
Sonali Suratkar, MHS
Community Program Specialist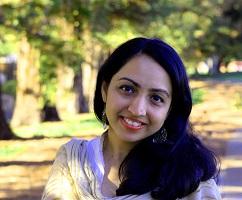 I am excited to be part of a vibrant team here at the County since 2017. As a Public Health Nutritionist and author of Love thy Legumes, an educational cookbook, I am confident that nutrition education will continue to play an important role in shaping a healthier future generation. I feel passionate about serving the low-income community and our projects provide me with a great platform to do so. I bring rich experience in healthy retail efforts, evaluation, and data analysis and so it has been a natural transition for me to lead these projects at the County. Our collaboration with BANPAC and the State to promote access and availability of healthy choices has been a great success. I am exploring ways to make our projects sustainable. In my free time, I love to cook fancy meals, dance, travel and hike, take pictures or design something.
School Partnerships for Student Wellness
Healthier Options in Schools
In partnership with schools and local farms, NEOP helps increase access to local and healthier food options in the cafeteria. By working together with the school district nutrition director and staff, we implement strategies that make choosing a healthy choice and easy choice. One major strategy we use are cafeteria promotion events to support farm to school efforts. During a cafeteria promotion event, a local and seasonal produce item is presented to the students with information of its origin. Students try fruits and vegetables that may be familiar to them and may also be introduced to new produce. By voting if they liked it", "loved it", or "not today", students engage in food cafeteria decisions.
For more information on school wellness, please contact Liz Sanchez at Lsanchez@smcgov.org
Safe Routes to School
NEOP supports efforts of the Safe Routes to School program, by the San Mateo County Office of Education. The program encourages families to walk and bike to school by implementing activities that increase and promote safety on the route to school. By supporting an increase of physical activity for children, we aim to promote health and well-being for the whole family.
If your school is interested in the Safe Routes to School program, please contact Sonali Suratkar at SSuratkar@smcgov.org
For more information on Safe Routes to School, visit their website: http://www.smcoe.org/learning-and-leadership/safe-and-supportive-schools/safe-routes-to-school-(sr2s)/
Champion Providers
California is experiencing an epidemic of obesity leading to costly chronic diseases, including type 2 diabetes, stroke and heart disease, with low-income, underserved communities disproportionately affected.
The California Department of Public Health and the University of California, San Francisco launched the Champion Provider Fellowship program in 2014 to empower, train and support healthcare providers to use their expertise and respected voices to improve the health of the communities beyond the clinic setting using Policy, Systems and Environment (PSE) changes. Through this fellowship, NEOP partners with three local champion providers: Rachel Borovina, San Mateo Medical Center, Sharon DiPierro, Ravenswood Family Health Center, and Kristin Sweeney, Fair Oaks Health Center
As champion providers, these pediatricians support the health of our communities by:
Providing pertinent health information to city commissions
Counseling school districts on implementing wellness policies
Implementing Park Rx and promoting other physical activity initiatives
Promoting the importance of Safe Routes to Schools
Organizing city-wide diabetes awareness events
Establishing policies to screen for food insecurity during pediatric patient visits
Supporting healthy retail store conversions
Serving as a reliable resource on health for the media
Visit the Champion Providers website for more information on how you can bring a champion to your community. https://championprovider.ucsf.edu/
Park Rx
The San Mateo County Park Rx (Park Prescription) program promotes the use and enjoyment of parks and public lands to benefit your physical and mental health.
San Mateo County Park Rx is part of a national initiative to promote spending time in nature to improve health and well-being.
Time spent in nature benefits your physical health:
Reduces blood pressure and headaches
Promotes overall health and well-being
Promotes faster healing time
Lowers Stress
And improves your emotional health:
Increases academic performance and productivity
Improves mood and behavior
Reduces mental fatigue, anger, and frustration
For more information, visit: https://www.smchealth.org/smc-park-rx or contact Gloria Cahuich-Gonzalez gcgonzalez@smcgov.org
Our Community, Our Champions
Healthy Retail Program
The place where people shop for food has a significant impact on the health of the community members. Through the Healthy Retail Program, NEOP aims to support small markets and engage store owners to stock, highlight, and promote healthy food and beverage choices to their community. Our efforts are geared towards building a healthy community by working together with store staff.
Currently, NEOP works with Country Time Market and Oakwood Market, East Palo Alto, and El Paisano Market and El Mercadito Latino Market, Redwood City. Support our efforts to build a community of health by visiting these local markets and making healthy choices while you shop.
For more information please contact Sonali Suratkar at ssuratkar@smcgov.org