County to Respond to Mass Flooding as Part of Statewide Medical and Health Exercise
Local & regional partner agencies will collaborate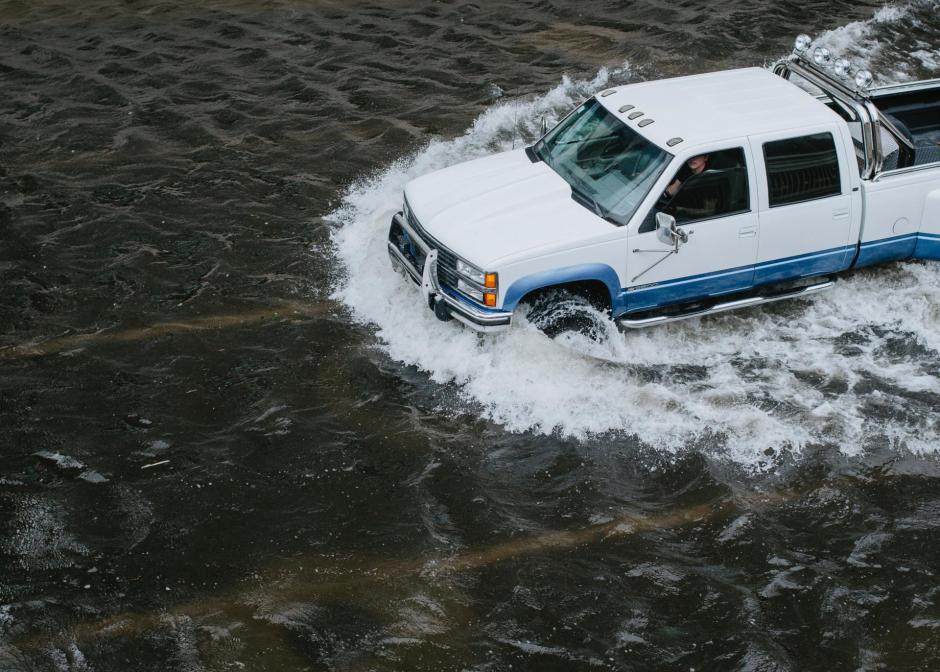 Emergency response partner agencies and cities across San Mateo County are participating in the 2019 California Statewide Medical and Health Exercise on Thursday, November 21, at the San Mateo County Event Center – Expo Hall. This full-scale exercise is designed to practice emergency response and sheltering due to catastrophic flooding.
In the wake of other recent emergencies in California requiring mass care and sheltering, agencies will establish a shelter location at the Event Center to train staff and volunteers on shelter setup, communications, and other related operations, including animal sheltering, medical and behavioral health services for shelter residents, coordination with the National Guard's medical capabilities, training for guide dogs in shelter environments, and more.
In the scenario, San Mateo County Health will support shelter operations by providing medical care to the sheltered population, preventing and responding to disease outbreaks at the shelters, responding to the potential environmental impacts of water-borne toxins, and assessing sanitation and safety needs at the shelter.
The exercise will include participants from San Mateo County Health, San Mateo County Office of Emergency Services, American Red Cross, San Mateo Consolidated Fire, National Guard, American Medical Response, San Mateo County Health Care Coalition, Atherton ADAPT, Belmont Police Department, Central County Fire, City of South San Francisco, Daly City, East Palo Alto, Hillsborough CERT, Millbrae CERT, Redwood City CERT, and the Peninsula Humane Society.
Media are invited to attend the exercise. Staff will be available on-site to provide guidance and a tour of the exercise activities. Media are encouraged to arrive at 11:00 AM at the San Mateo County Event Center (1346 Saratoga Drive in San Mateo) and proceed to the Expo Hall, where they will be able to view the exercise activities in full-swing, from shelter operations to animal sheltering to the setup of a National Guard Medical Tent. Photography and videography are welcome.
The exercise will also rely on the help of local volunteers to act as "shelter residents" affected by the flooding whose needs and issues will be handled by shelter staff.
County Health is looking for volunteers who may be interested–please sign up here. Breakfast and lunch will be provided, and certification of volunteer hours can also be provided upon request.
This local event is part of the Statewide Medical and Health Exercise that is led annually by the California Department of Public Health (CDPH) and the Emergency Medical Services Authority (EMSA). This exercise has been developed to encourage community emergency management stakeholders to exercise their response to and recovery from unusual incidents and events that may challenge their facilities and personnel, including natural disasters, pandemics, and acts of terrorism.
Local, regional, and State agencies, as well as private healthcare providers across California, are participating in this exercise. More information can be found here.
As a county health department, San Mateo County Health administers public health programs and provides clinical and supportive services to the community. Our mission is to help everyone in San Mateo County live longer and better lives.