Information for Nail Salon Owners, Managers and Technicians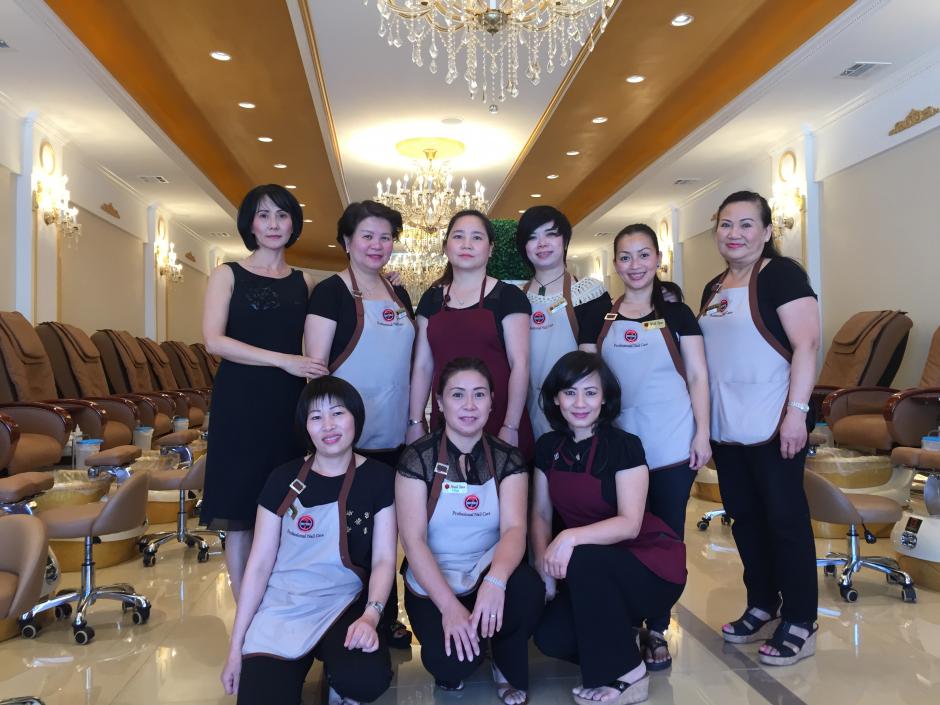 Sign up to receive e-mail updates for this page
San Mateo County can help your salon become recognized as a Healthy Nail Salon. Using safer products and practices will protect your health, create a safer environment for your clients, and increase business and profits.
Interested in becoming a certified Healthy Nail Salon? Email Connie Tran at ctran1@smcgov.org or call (650) 388-2096.
Benefits of the Program
San Mateo county will help you:
Attract more clients. Once certified, your salon will be awarded a framed certificate and/or a window decal to display at your store for customers to see. Customers will seek out your salon because it will be the healthiest option.
Promote your business. Certified salons will be listed on a Countywide nail salon promotion that will be distributed at community centers, libraries, and at over 20 community events throughout the entire county, at no cost to you. Your salon will also be listed on the County Health System's website.
Create a safer environment in the salon for your clients. Customers will no longer complain about fumes in the air.
Enhance the health and productivity of your staff.
Healthy Nail Salon Recognition Program Certification requirements
Choose nail polishes that do not contain the "toxic trio," dibutyl phthalate (DBP), toluene, and formaldehyde.
Use safer nail polish removers, including but not limited to acetone.
Avoid using nail polish thinners unless absolutely necessary. When using thinners do not use those containing toluene and methyl ethyl ketone (MEK).
Ensure all nail salon staff wear nitrile gloves when using nail products.
Ventilate the salon to improve air quality in the salon. Designate a specific area for artificial nail services and properly ventilate the area.
Install a mechanical ventilation unit(s) within one year of entering the recognition program, if one does not already exist.
Train all nail salon staff onsite (on payroll and on contract) and owners on safer practices, if one does not already exist.
Allow San Mateo county staff to monitor air quality within the salon.
Be committed to trying and adopting safer artificial nail products.
Do not allow customers to bring in products unless they meet program criteria.
Safer products and practices will be determined by San Mateo County Environmental Health Services staff on a case-by-case basis in consultation with nail salons.
Eligibility: In order to qualify for the Healthy Nail Salon Recognition Program, salons must fill out the registration form provided below and be in compliance with the Board of Barbering and Cosmetology's professional code. Owners, managers, and technicians of a nail salon that would like to be certified must be trained by San Mateo County Environmental Health Services staff. For more information about the training, contact Kathryn Cooke at (650) 339-9526, or email kcooke@smcgov.org.
How to Apply
Download a Healthy Nail Salon Recognition Program Registration Form:
Complete ALL information requested electronically, and email the form to ctran1@smcgov.org, OR print out the form, complete ALL information requested and mail it to:
ATTENTION: Connie Tran
San Mateo County Environmental Health Services
2000 Alameda de las Pulgas, Suite #100
San Mateo, CA 94403
Are you a Healthy Nail Salon with Hazardous Waste?
Call (650) 339-9526 for assistance, and click here for disposal information.