Flavored Tobacco & Electronic Cigarettes Ordinance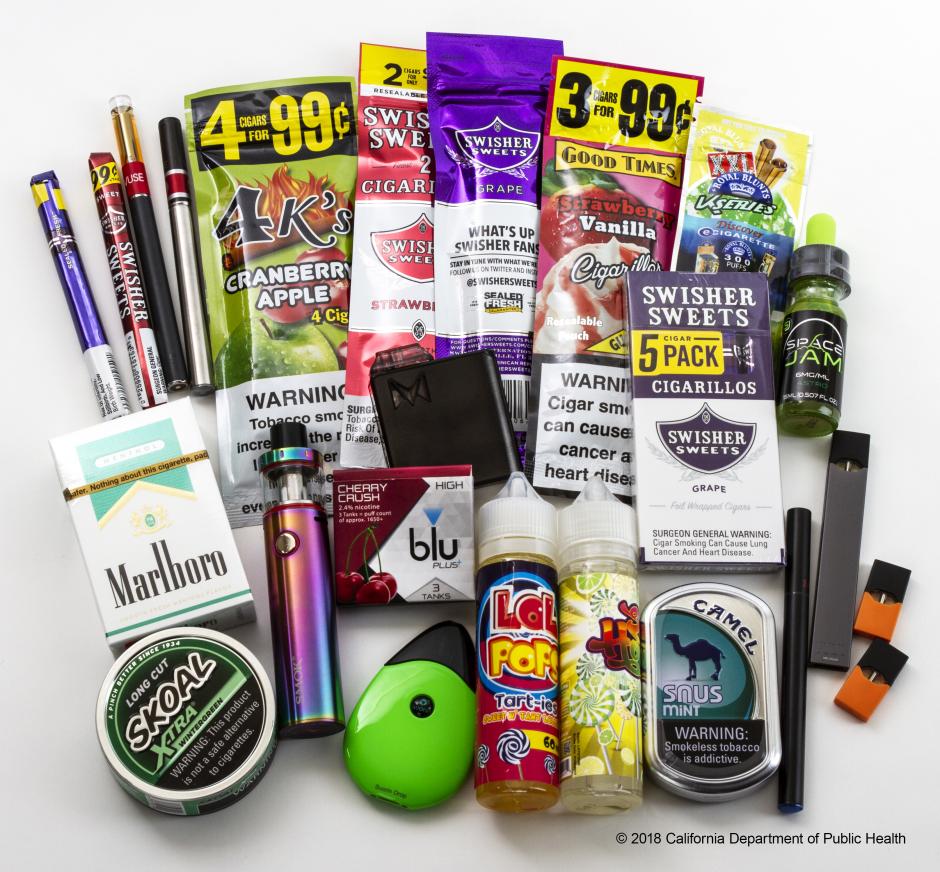 On June 19, 2018, the San Mateo County Board of Supervisors approved an ordinance that restricts the sale of tobacco products in pharmacies and flavored tobacco products in unincorporated areas. The Board of Supervisors also approved an ordinance that restricts the sale of electronic cigarettes sold in combination with nicotine. The purpose of these ordinances are to help address the recent increase in use of flavored tobacco products (i.e. e-cigarettes, vapes, etc.) among youth and young adults. This increase was considered to be an "epidemic" by the Food and Drug Administration and the U.S. Surgeon General in the fall of 2018. More information about the ordinance can be found below.
When Does the Flavored Tobacco Ordinance Go Into Effect?
The flavored tobacco ordinance took effect on June 19, 2018, and enforcement began on January 1, 2019. The electronic cigarettes ordinance took effect on December 12, 2019, and enforcement is scheduled to begin in June 2020. Tobacco retailers who continue to sell flavored tobacco products place themselves at risk of receiving a fine and/or having their tobacco retailer license suspended.
What is Considered a Flavored Tobacco Product?
A flavored tobacco product is any nicotine or tobacco product, including but not limited to smokeless/chew, cigarettes, cigars, cigarillos, vape liquid (used in e-cigarettes), and hookah tobacco, that contains an aroma and/or flavor, such as menthol, mint, fruit, spice, sweet, or a food or drink product (i.e. Pancake or Cherry Slush). Click the link below to see examples of flavored tobacco products, and feel free to contact the Tobacco Prevention Program at (650) 573-3777 or tobaccoprevention@smcgov.org if you have any questions about products that aren't included in the example.
Areas of the County Affected by the Flavored Tobacco Restrictions
San Mateo County's flavored tobacco ordinance affects tobacco retailers operating in unincorporated areas. A map of these areas can be found below.
The following jurisdictions have also adopted a flavored tobacco ordinance: Portola Valley, Half Moon Bay, San Carlos, South San Francisco, Burlingame, and Menlo Park. The ordinances for South San Francisco and Menlo Park include a restriction on the sale of electronic cigarettes.