Fall Prevention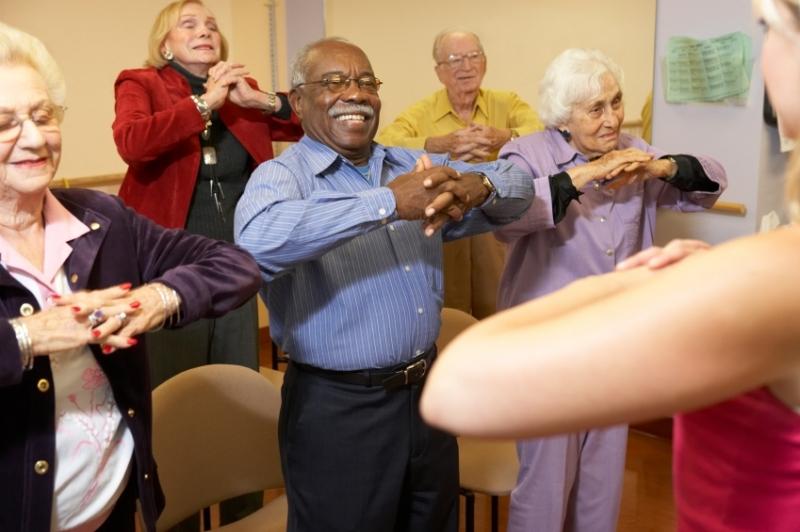 Falls are the top cause of injury, hospital visits, and death from injury for people 65 and older. In fact, 1 in 3 people 65 and older fall each year. But falls don't have to be an inevitable part of getting older. Learn more about how you can prevent falls.
Home Safety
It's important to make your home safer to reduce your chances of falling.
Stairs
Place sturdy railings on both sides of stairways.
If possible, extend railings 12" past the bottom and top of the stairs.
Mark step edges with a bright color (for example, painter's tape or paint).
Repair broken or uneven steps.
Hazards in pathways—like cords, shoes, newspapers, pets
Pick up items off the floor and keep pathways clear.
Coil or tape cords and wires next to the wall or up and over a hallway.
If cords stretch across the hallway, have an electrician put in another outlet.
Clean up spills.
Raised thresholds
Be aware of your thresholds.
Pick up your feet.
Consult with a handyman to see if your thresholds can be flattened.
Bathroom
Install grab bars.
Ensure that the floor of your bathtub/shower has a non-slip surface.
Place a low profile, rubber backed mat outside the shower/tub.
Consider using a seat in the shower.
Area rugs
Remove area rugs.
Use double sided tape to secure rugs to floor to decrease slipping or turned up edges.
Improper footwear
Wear well-fitting, non-slip shoes or slippers inside and outside the house.
Insufficient lighting
Improve the lighting in your home.
Put in brighter light bulbs. Fluorescents are bright and cost less to use.
Make sure the lighting is uniform in each room.
If there is a glare, hang lightweight curtains or shades.
Make sure pathway to bathroom is lighted at night.
Frequently used items placed above your reach
Move frequently used items to lower shelves.
If you must use a step stool, consider one with a bar to hold onto.
Ask for help getting the item instead of trying to reach for it yourself.
Fallen leaves and other debris on your property
Sweep up fallen leaves and debris.
Hire a gardener, if needed.
Exercise
Exercise helps build strength, balance, and confidence. Here are some exercises you can do on your own. If you have a social media account, take the #Sit2StandChallenge, which encourages social media users to participate in daily exercise—slowly sitting and standing up from a sturdy, non-rolling chair—to help strengthen their muscles and prevent a future fall. Participants can send photos or videos of themselves doing the #Sit2StandChallenge to the Task Force's Facebook and Twitter profiles.
If you would prefer to exercise as part of a group, visit the Fall Prevention Coalition of San Mateo County for information.