TransACTION Day of Change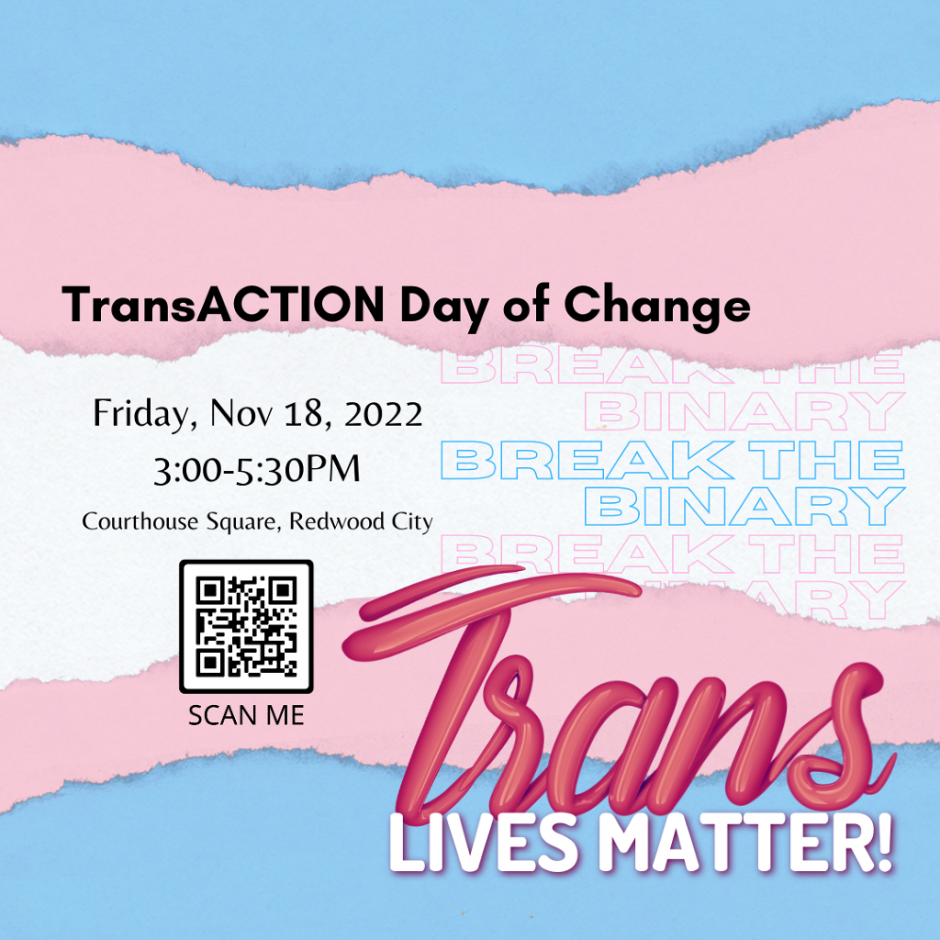 In honor of *Transgender Day of Remembrance (TDOR), San Mateo County Pride Center invites you to TransACTION Day of Change where they are providing the community the opportunity to commit to ending TDOR (#endTDOR).
TransACTION Day of Change will feature resource booths, an Allegiance Wall, Reading of the Names, and a Candlelight Vigil. Creating change is difficult; especially when we mourn those who have lost their lives simply for being themselves. The event want to honor those who have died and also create ways for our community to learn and take action to #endTDOR.
Amazing agencies from San Mateo County and the Bay Area have been invited to provide exclusive resources, services and practical information that support trans and gender-diverse community members and their friends and families. This is where "ally" becomes a verb and we all take part in creating inclusive spaces at home, at work, and at school.
This event is free, inclusive, and will feature an Allegiance Wall where you can sign your name and walk away with practical ways to build awareness and ways that allies can impact and create a safer community for everyone.
Questions?
Email Tanya Beat, LGBTQ Commission Director, tbeat@smcgov.org or
Azisa Todd, SMC Pride Center Lead Trainer & Events Coordinator, azisa.todd@sanmateopride.org