Updated Public Charge Rule
Won't apply to many foreign-born residents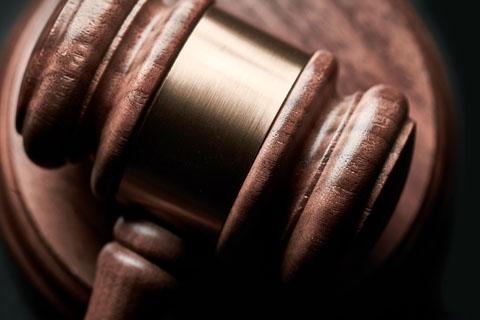 Last summer, the United States Department of Citizenship and Immigration Services (USCIS) released an updated policy related to the "public charge" rule aimed to limit immigration benefits for people using certain federal programs.
A public charge is defined as an individual who relies primarily on government programs to meet certain basic needs such as housing, food or healthcare.
Among the programs that are used to determine public charge status, the current federal law includes Targeted Aid for Needy Families (TANF) (otherwise known as CalWORKS in California) and Supplemental Security Income (SSI).
New Rule Currently Suspended
The new rule that was supposed to go into effect last October would have expanded the list of benefits subject to public charge consideration to include health insurance coverage under the federal Medicaid program and the Supplemental Nutrition Assistance Program (SNAP) (otherwise known as CalFresh in California).
However, the update for the public charge rule has not gone into effect.
Eight US States including California filed lawsuits against the federal government, and as of Oct. 14, 2019, the implementation of the new public charge rule has been indefinitely suspended [*see recent update below] while these lawsuits are making their way through the lower Appeal and eventually up to the Supreme Court. This means that there are no immediate changes to existing USCIS public charge practices, even if some information material and some forms issued by USCIS already include language and questions related to the rule change.
Moreover, whether in the current or updated versions of the rule, not all immigrants are subject to the public charge law, and not all assistance an individual receives qualifies under the rule's guidelines.
Only Applies To a Very Narrow Pool
The rule only applies to immigrants who are in the process of adjusting their current status from a temporary to a permanent lawful immigration status and excludes most of the lawful immigration populations such as Legal Permanent Aliens, Asylees, Refugees, Special Immigrant Juveniles (who can claim a rightful separation from their immigrant parents due to domestic violence, neglect or abandonment), VAWA and U visa holders as well as victims of human trafficking who have an open criminal case against their perpetrators.
Almost all minors under the age of 21 are not impacted by this rule and certainly no child on public benefits—US-born or otherwise—could cause any parent to be subject to this rule.
As a result, the pool of immigrants who are potentially subject to this rule is very narrow.
In addition, only federally funded assistance and benefits programs are used to determine a public charge, while many of the programs San Mateo County residents are enrolled in are not federally funded. For instance, neither the ACE County program, nor the State's Medi-Cal program for undocumented children under the age of 19 are federally funded and most immigrants on CalFresh who have resided in the U.S. for less than five years are also not aided by federally funded SNAP dollars.
Lastly, the public charge status is just one of many determinants that would prevent an individual from being able to successfully adjust their immigration status. USCIS uses many other determinants such as an individual's overall health condition, age, family linkage and education to decide if such individual would have to rely on future permanent government assistance, failing to contribute to the US economy and to meet the legal requirements of U.S. foreign residency.
Additional Proclamation Limiting Entry/Reentry to US on Hold
Because of the expected legal challenges, President Trump issued an additional proclamation on Oct. 4, 2019 declaring that immigrants who cannot provide satisfactory proof of valid health insurance covering healthcare services in the US and/or who are missing the financial means to pay for such services shall not be granted entry or re-entry into the US. On Nov. 2, a federal court issued a temporary hold order.
Assistance is Available
If in doubt, contact Legal Aid's LIBRE program to obtain up-to-date information and assistance with legal advice at (650) 517-8936 or contact the County's Immigration Services. Visit the County's resource page for more info.
* February Update: the United States Supreme Court granted the USCIS permission to preliminary implement the final Inadmissibility on Public Charge Grounds rule, starting February 24, 2020, while various law suits filed with lower appeal courts around the country are still in progress and awaiting lower court rulings. USCIS updated their instructions, forms and policy manuals to reflect the new rule which will not apply to any application or petition filed on or before October 15th, 2019 in accordance with the Supreme Court's decision. Get up-to-date information on the actual implications of this rule for foreign-born residents in San Mateo County.