Things Are "Blooming" at the David Lewis Reentry Center
Gardening Program Re-opens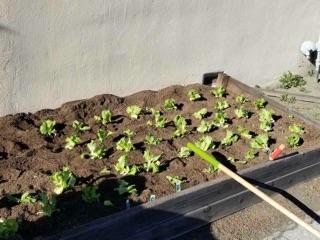 The David Lewis Reentry Center is excited to announce the re-opening of its gardening program. Thanks to the help of new county funding sources and the dedication of amazing volunteers, the garden is once again in bloom and open to the public.
The center has been a refuge for East Palo Alto community members coming home from prison since March 2012; offering case management, therapy and community resources. The history of the program dates back to February 2013 when the Reentry Center partnered with the Collective Roots Garden Project and the City of East Palo Alto for a six-month gardening project, which allowed clients to reconnect and contribute to their community in a healthy and green way. This project resulted in the successful construction, planting, and harvesting of eight garden boxes on site.
Produce and Cooking Classes for the Community
The boxes were planted with seasonal vegetables and fruits such as collard greens, butternut squash, pumpkin, jalapeno peppers, cucumbers, tomatoes, eggplant, lettuce, onions, watermelon, and honeydew melon. Clients and community members maintained the garden and the public was given access to pick up fresh produce during office hours. This project also offered cooking classes utilizing the plants grown in the garden and clients were educated on how much money can be saved and how much more nutritious and gratifying it can be to grow your own vegetables.
Gardening Promotes Mental Wellness
Gardening programs have been scientifically proven to increase a participants' sense of self-worth, happiness, and collaboration with others. Engaging with the community and Mother Nature in this way can help decrease anxiety, aggression, and symptoms of mental health disorders. Gardening is also known as a healing modality for those who have been incarcerated and disconnected from the natural world. This has been shown in psychological studies of gardening therapy as well as prison programs such as San Quentin's Insight Garden and Philadelphia's Roots to Re-entry.
Fresh Produce Available to the Community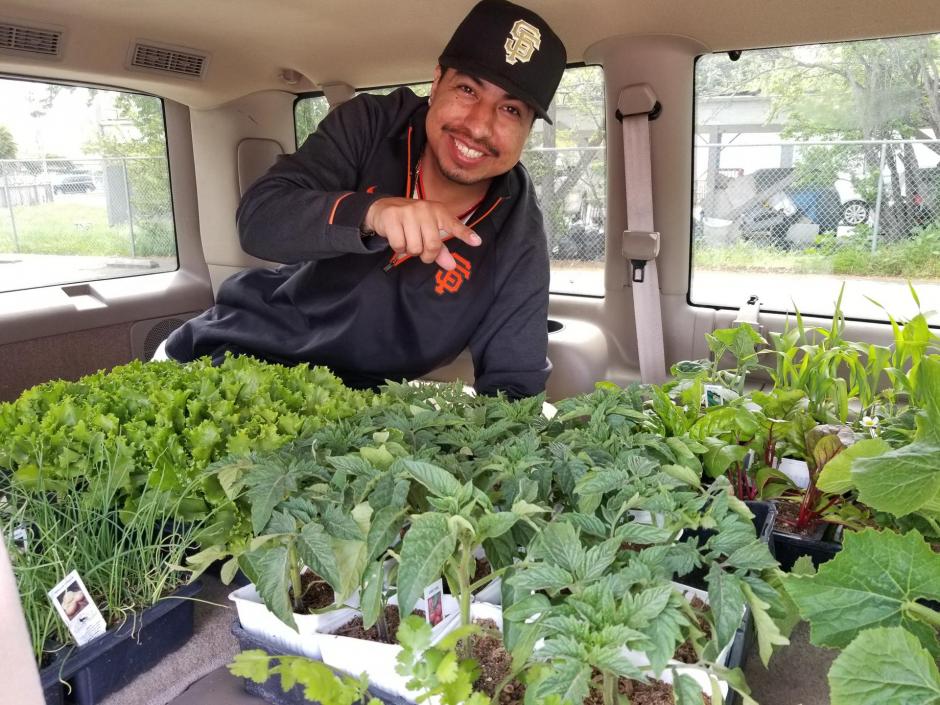 Because of these healing benefits, a partnership with the Service Connect program has expanded to include the utilization of San Mateo County flex funds to revitalize the garden program. This past spring, clients and community members planted a new crop of fresh fruits and vegetables which were made available to the public once again in May 2019.
It's been a rewarding experience for all involved and garden officials would like to send special thanks to the Coyote Valley Nursery Inc., Cordilleras Garden Masters (Suzanne & Heidi), Service Connect clients and staff and East Palo Alto Community member Mitch for all of their collaborative effort, hard work and commitment to keep the garden in good shape during the closure.
If you are interested in visiting the garden or would like more information, please contact: José Cabrera at the David Lewis Reentry Center (650) 853-3188.