Roxanne Clarke Recognized For Going the Extra Mile
Women In County Government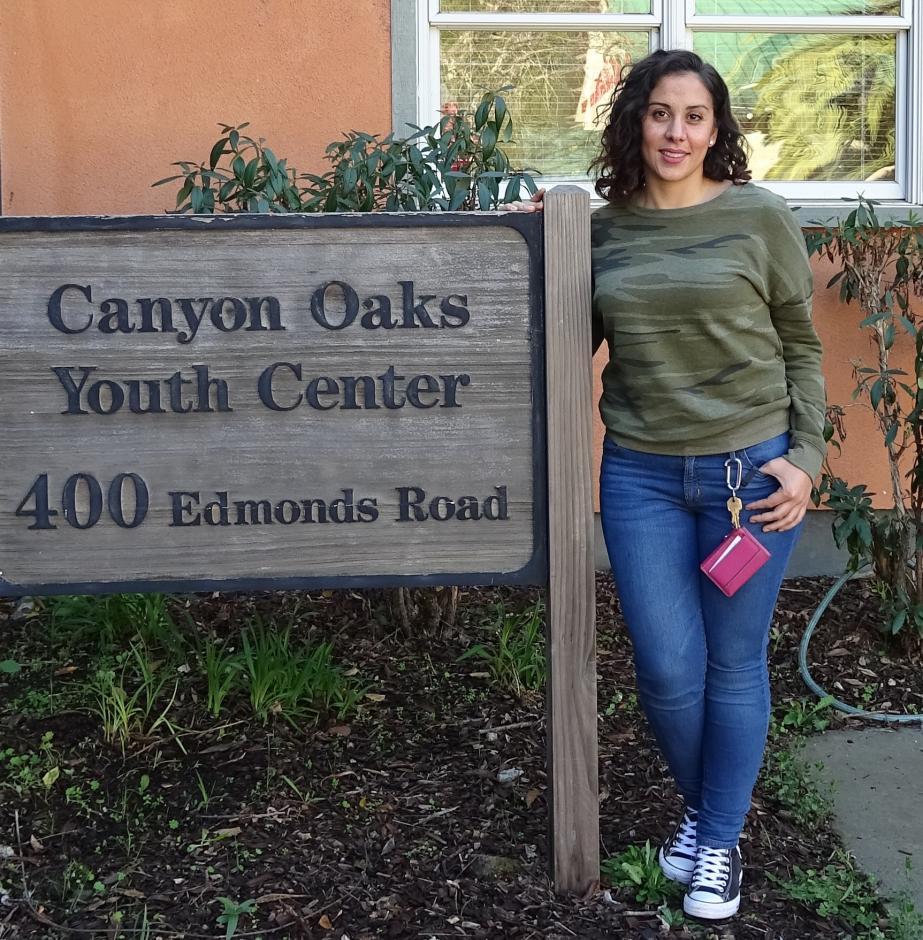 Each year, San Mateo's Women in County Government recognizes accomplished women working in the county who have demonstrated success through their commitment to the areas of community service, development and public service. This past October, one of BHRS' very own, Roxanne Clarke, was presented with the Public Service: the Extra Mile award for going above and beyond the call of duty as a bilingual Psychiatric Social Worker at Canyon Oaks Youth Center.
At Canyon Oaks, Roxanne handles a caseload of six clients, providing individual, family and group therapy to clients between the ages of 12 and 17.
She serves her clients with a cultural sensitivity she nurtured during her time working at a shelter for detained, undocumented youth. She is a bilingual Spanish and English speaker- something that has helped her tremendously in breaking through barriers with her clients. Though many of her Canyon Oaks clients came from drastically different places and circumstances than those in the shelter, Roxanne has found that all kids want the same basic things: safety, security and warmth.
Canyon Oaks Supervising Mental Health Clinician, Victoria Valencia, nominated and presented Roxanne with the award on December 4, citing her professionalism and ability to overcome unexpected challenges with a level head.
Roxanne credits her mother with insisting she pursue a college degree – a decision that opened up a world of opportunities which previously seemed out of reach. Her mother immigrated here at the age of 9 from the rural town of Mezcala in Jalisco, Mexico, and raised her family in a predominately Latino neighborhood of South San Francisco.
Roxanne began taking classes at California State University East Bay, and though the disproportionately low number of Latino faces on campus surprised her, she thrived as a member of a service based sorority where she learned about networking, community outreach and just how impactful it can be when strong, smart women support one another in a world where they are not always treated fairly.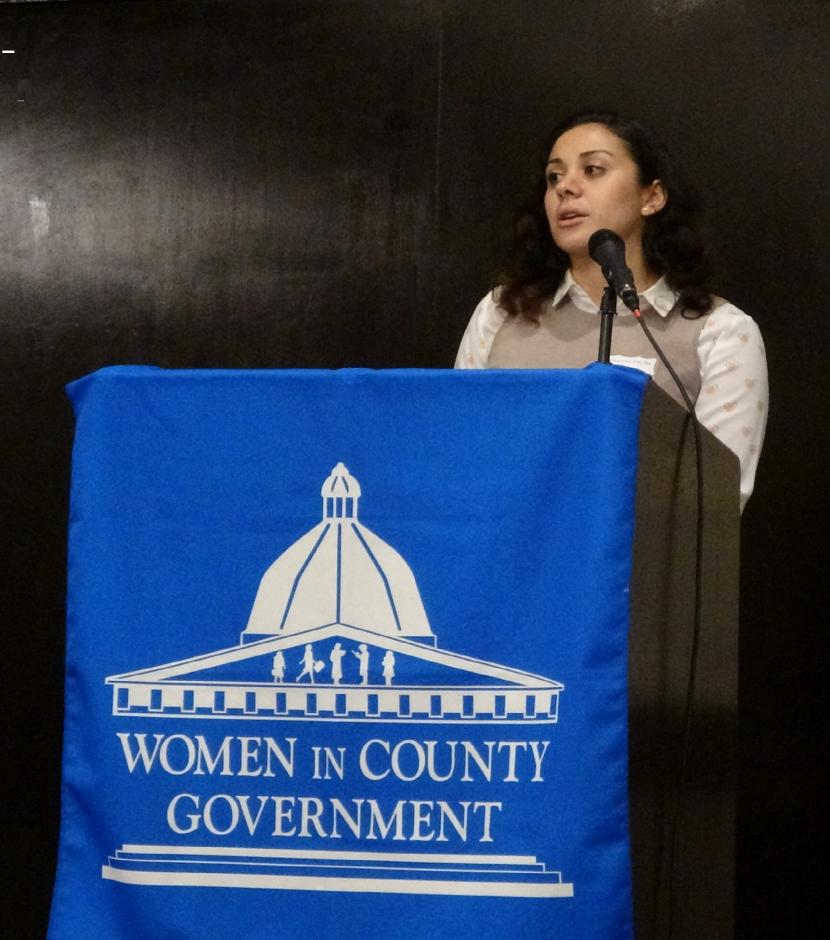 It was that same spirit of support that attracted her to the all-female clinical team at Canyon Oaks, where Roxanne began working as a residential counselor four years ago. She's drawn inspiration from watching her supervisors and peers navigate their careers with professionalism and compassion.
When she feels overwhelmed by the weight of responsibility that comes with serving behavioral health clients – especially young people – she remembers the advice of a former supervisor that still helps her today: "Your job is not to fix people or solve their problems, it's just to be an empathetic person during a very difficult time in their lives."
With those words in mind, and the support of the Canyon Oaks staff, Roxanne has embraced her position as a bilingual psychiatric social worker with humility, compassion and a sense of humor.
While the word "therapy" can conjure up images of a client lying on a couch, talking to a therapist who's furiously scribbling notes, Canyon Oaks employs a less traditional style. They build trust with their clients over time, often through activities like gardening.
Of course with clients who are dealing with so much, at such a young age, things can get a bit heavy.
Roxanne says what gets her through the tough times are those "golden moments," the small, but powerful moments of recognition, when she feels that her clients are teaching her just as much as she's teaching them.
One such moment came when a particularly stubborn client who moved on from the program sent a touching goodbye letter.
"She said that one of the things that changed her the most was that no matter how angry she got, we never stopped caring about her," said Roxanne. "No matter how angry she got on the outside, we were able to see that sweet girl on the inside, and that really stuck with me."
According to Roxanne, some of these clients genuinely believe that they are unlovable. It takes a lot of work, but proving to them that they are worthy of love can make a world of difference.
Canyon Oaks, a 12- bed residential facility, is the only publicly funded youth group home in California. Roxanne is hoping to see more mental health services for youth in San Mateo County and beyond, especially during this time when teenagers are under more pressure than ever before. She sees the need for mental health education at a community level, where youth can utilize supports and services that meet them where they are.
She continues to do her part for youth as a counselor at Canyon Oaks, and provides support in her communities when she can, participating at career days at her old high school to encourage young people to take a chance on higher education, because it sure paid off for her.
In her spare time Roxanne stays active with yoga and outdoor activities. While she does not take her work home with her, she often encounters things in her time off that remind her of her clients.
"Caring for people is not really something you can turn off," said Roxanne.
It's no surprise they say she goes the extra mile.