Pride Celebrates Inclusion and Solidarity
6th Annual San Mateo County Pride Celebration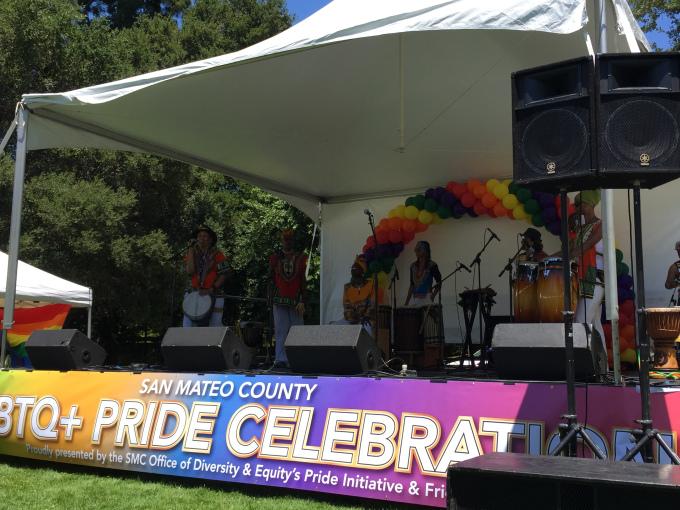 Community members, community-based organizations and BHRS staff gathered on Saturday, June 16 to celebrate LGBTQ+ wellness, inclusion and visibility. Hosted by the BHRS PRIDE Initiative, San Mateo County's sixth annual Pride celebration was warm in all senses of the word. Around 800 people gathered in the sunshine to bask in a welcoming, accepting atmosphere.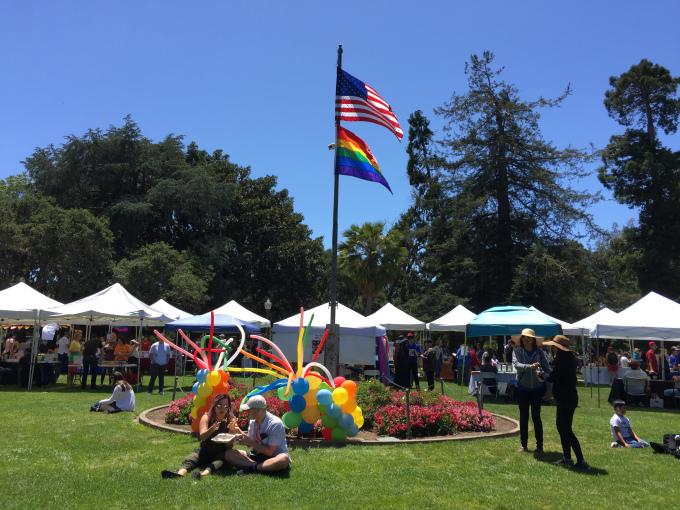 The theme of this year's event was Celebrate. Resist. Unite. We celebrate our uniqueness, the strength those before us have shown, and our continued determination to live a life filled with joy, love and equality. We resist the homophobia, transphobia and biphobia that has impacted our community and led to suffering and even death. We unite in solidarity as a community that understands the challenges before us and how coming together has led to change individually, as a society and as a nation.
Our Pride celebration in the park is an opportunity to showcase queer excellence and joy, but inclusion is more than that. Inclusion is shared decision making and equal value. Inclusion requires representation, resources and support. Inclusion means charting pathways to identify and fulfill LGBTQ+ needs.
This annual June event helps us call attention to the work done daily by the PRIDE Initiative, one of the BHRS Office or Diversity & Equity's Health Equity Initiatives.
In addition to hosting the annual Pride celebration via volunteer effort, the PRIDE Initiative makes change for and with LGBTQ+ consumers. The Initiative successfully advocated for the San Mateo County Pride Center, helped design the sexual orientation and gender identity curriculum required of BHRS staff, and acts as an advisory board on policies and practices affecting LGBTQ+ health. These actions prove our commitment to LGBTQ+ inclusion, a first step to wellness.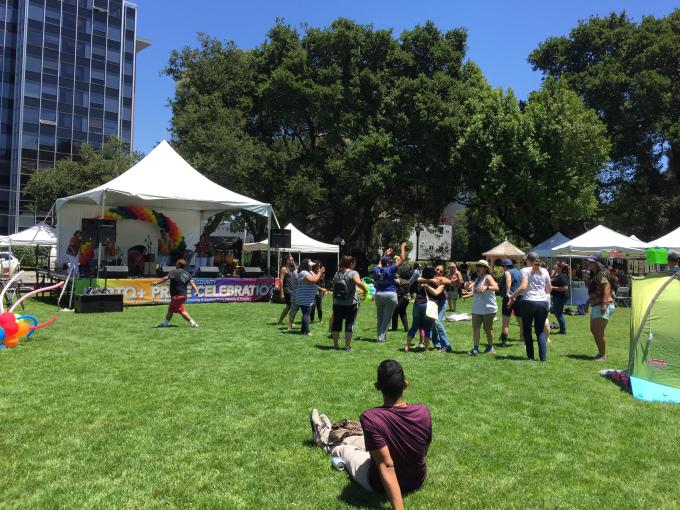 The PRIDE Initiative meets the second Wednesday of every month. Join us at our next meeting on July 11 from 3:30 to 5 p.m. at the San Mateo County Pride Center. All are welcome!
Please contact PRIDE Initiative co-chairs Regina Moreno and Dana Johnson for more information.