Integrated Medication Assisted Treatment Update
A progressive approach to treating substance use disorders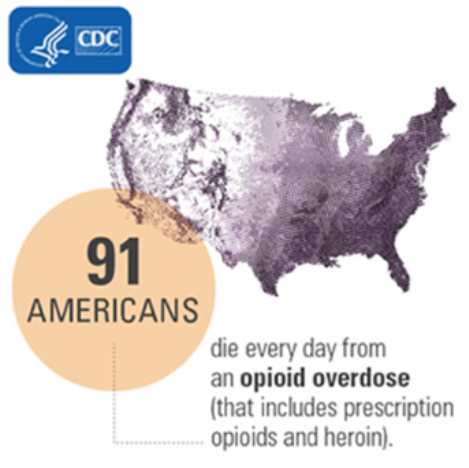 Medication Assisted Treatment (MAT) is a progressive approach to treating substance use disorders with a combination of behavioral therapy and medication. Obama-era U.S. Surgeon General, Dr. Vivek Murthy, called out MAT as a critical component to addressing what he calls our public health crisis in his 2016 report "Facing Addiction in America."
"Research clearly shows that Medication Assisted Treatment leads to better treatment outcomes compared to behavioral treatments alone," Murthy tweeted in May.
IMAT case management teams have now been in place for 2 years, working with Health Plan of San Mateo members who have chronic, complex, alcohol-related issues. The teams are based in SMMC Emergency & Psychiatric Emergency Departments, Primary Care Clinics and in the field serving those who have criminal justice involvement.
In the first year of IMAT there was a significant reduction in total service costs and Emergency Department visits. Inpatient hospitalizations, psychiatric emergency services (PES) and costs associated with service utilizations were all reduced. In contrast, the utilization of lower-cost outpatient services increased after enrolling in IMAT.
IMAT Highlights
We continue to receive the bulk of our referrals from the SMMC Emergency Department (ED), where we've seen a wonderful partnership develop with the ED staff. In fact, our referrals overall have increased by about 25% in our second year – over 1,600 individuals and counting.
We are also seeing positive changes in drinking behavior after starting IMAT services, with a decrease of 53% in those reporting the "urge to drink" and the reported number of "days since last drink" more than doubling.
In the first 10 months of Fiscal year 2016-2017 IMAT Case Managers:
Screened 1,685 individuals, providing outreach and engagement, psycho-education about MAT, and offered linkage to system wide services
Assisted 878 individuals who accepted support and received any combination of: linkage to primary care, medication assisted treatment, enrollment in or verification of Health Plan coverage, case management, transportation, and connection to recovery services
The increased partnership with Primary Care clinics is due in great part to the collaborative efforts of the Interface Co-Occurring Case Managers and the work of Dr. Cynthia Chatterjee. We've also partnered with High Utilization groups at Stanford ED, linked in daily with First Chance Sobering Station & Palm Ave Detox to coordinate client care and are working with Whole Person Care Pilot teams.
Opioid Disorders
The national opioid epidemic is growing at a startling pace. The number of deaths due to drug overdose has already surpassed those caused by the HIV/AIDS epidemic at its peak.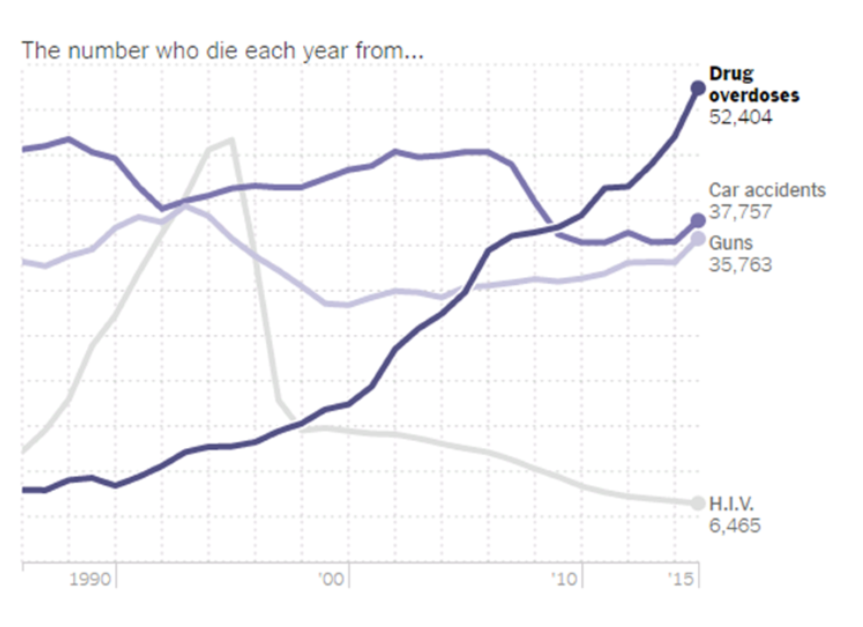 The IMAT team has a distinct opportunity moving forward to address this national epidemic and expand services to cover opioid use disorders.
While we have many mechanisms in place to start and have done a few test cases, there is still much work to do to increase staffing , specifically, prescribers who have their "x waiver" — a waiver to practice opioid dependency treatment with approved buprenorphine — and recruiting and retaining staff who are eager to serve those with substance use disorders.
The IMAT team is motivated to continue building relationships with county partners to engage those in our community struggling with substance use disorders and link them to the medication support we know can help launch recovery.