Honoring San Mateo County's Housing Heroes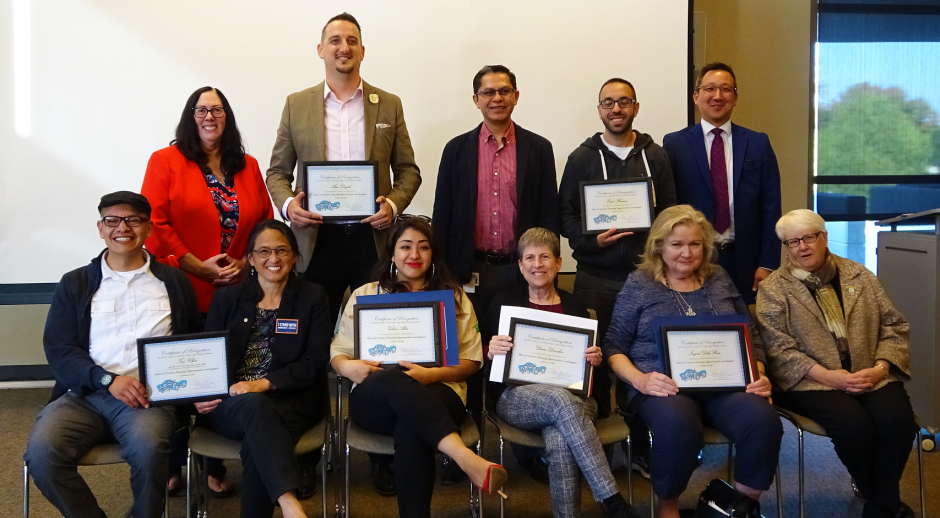 On October 18, the San Mateo County Change Agent Housing Committee and BHRS hosted the 11th annual Housing Heroes awards, honoring exceptional individuals who have gone above and beyond in providing and maintaining housing for those with mental health and/or substance use conditions.
San Mateo County's housing market has become increasingly costly and competitive. Securing stable, affordable housing can be difficult for most. Unfortunately, stigma creates an additional barrier for those with mental health or substance use issues. According to the Housing Authority of San Mateo County, only 40 percent of people who receive new vouchers are able to rent units.
Eleven years after the first Housing Heroes Awards, awareness of this issue is gaining momentum, and our Housing Heroes are earning recognition from change-makers beyond the behavioral health community. In addition to the Housing Heroes award, honorees also received commendations from the San Mateo County Board of Supervisors, Congresswoman Jackie Speier, Assemblyman Kevin Mullin and Senator Jerry Hill.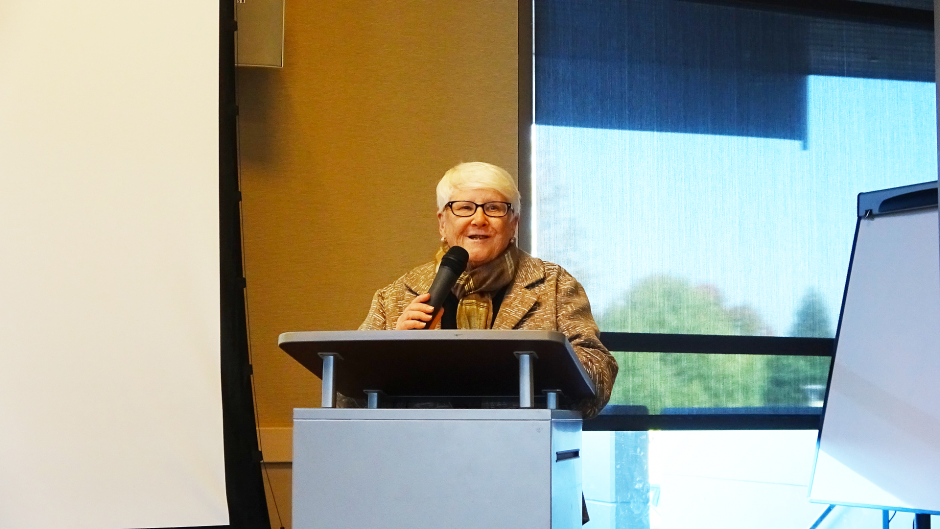 San Mateo County Supervisor Carol Groom commended the honorees for their important work and stressed just how meaningful it is for each of us to have a warm bed to come home to at the end of the day. Clients also spoke about how they've benefited from the help of our Housing Heroes.
BHRS family partner and Housing Heroes honoree Valerie Abea has experienced housing challenges herself and took the opportunity to advocate for increased attention to the housing issue, especially for struggling families.
Particularly touching was the story of one client who nominated her mother, Ingrid Dela Rosa. Ingrid created an addition to her house for her daughter to live in. When her daughter presented Ingrid with the award, she expressed a profound appreciation for all the little things her mother helps her with, like making the bed and doing laundry. As she spoke, it became clear that all those little things have amounted to an invaluable sense of care and support.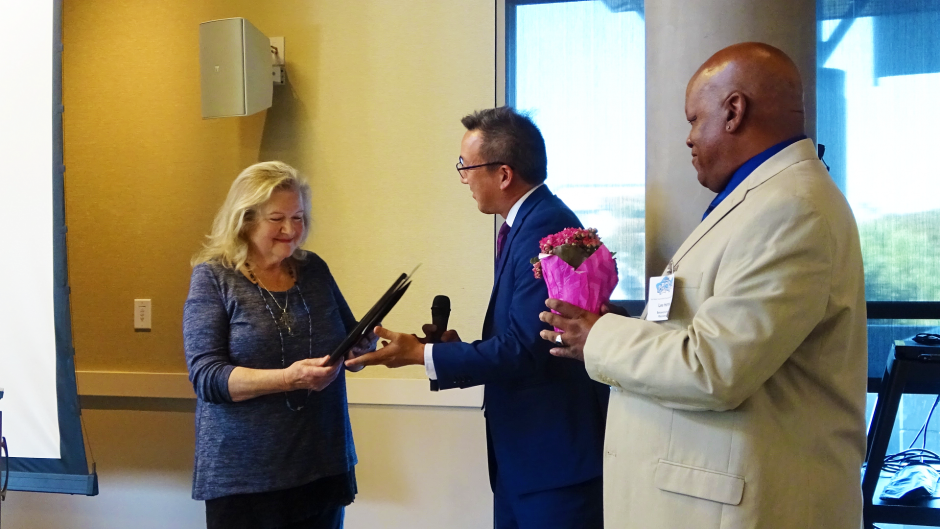 "I get so much back," said Ingrid, as she accepted the award. "I've never, until recent years, thought about what a privilege it is to be able to do that. For it is by giving that we receive. I really believe that. We all know it deep down."
Ingrid went on to note that she believes helping her daughter allowed her to become the person she is today – "…a better person than had she not been in my life."
Many of the honorees echoed the idea that the big impact they've made in the community is the result of many little acts of service.
"I've been blessed to be able to help in small ways," said apartment building owner and Housing Heroes honoree Esam Hussain, before encouraging everyone in attendance to think about little ways they too can provide support in their community.
It is true that you don't need to be a property owner or a policy maker to be a part of the solution. By welcoming those with behavioral health issues as friends, coworkers and neighbors, our community can make San Mateo County a place we are all proud to call home.
2018 San Mateo County Housing Heroes
Teri Chin, Human Services Manager, Fair Oaks Community Center
Valerie Abea, Family Partner, BHRS Youth Services Center
Ingrid Dela Rosa, Family Member
Diane Dworkin, BHRS Housing Champion
Ana Dayeh, Board and Care Administrator
Esam Hussain, Apartment Building Owner
Li-Ping Fan, BHRS Community Mental Health Nurse
Check out this San Mateo Daily Journal article on one of our Housing Heroes, Esam Hussain.