Connecting children to services long before the 1st day of kindergarten
Early Childhood Community Teams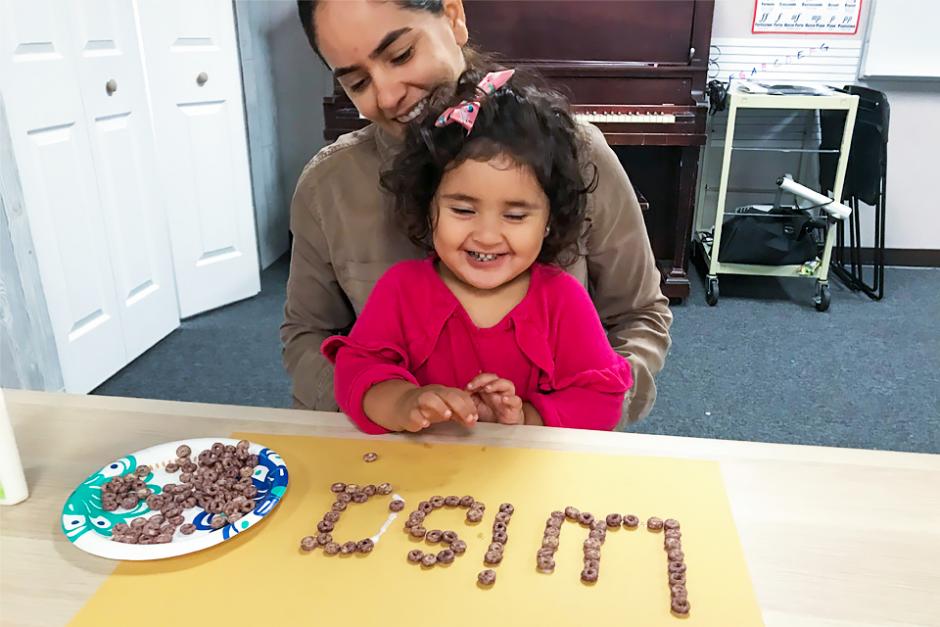 The idea is that children as young as toddlers from even the most economically disadvantaged areas of San Mateo County should have access to services that are routine in middle class homes.
These children will then start preschool and kindergarten with the same skills and socialization as their peers. This will set them on the road to success in school and, in the big picture, help close the opportunity gap between well-off families and those with minimal means.
The program, called Early Childhood Community Teams, has expanded from the coastside to Pescadero, La Honda, Daly City, South San Francisco and Redwood City and is offered in both Spanish and English
"The evidence has been mounting for decades: Programs that help children learn and grow in their earliest years can change the trajectories of their lives," according to researchers at RAND, a global policy think tank that recently compiled research on 115 early intervention programs.
In San Mateo County, the Early Childhood Community Team program launched this year at Garfield Community School. The home of the Gators is uniquely situated between two worlds.
A right turn out of the school lot quickly brings a visitor to the Town of Atherton and the most expensive zip code (94027) for home prices in the United States.
A left turn brings a visitor immediately to the North Fair Oaks neighborhood, densely populated and with some of the highest levels of economic and educational inequality in the Bay Area. At Garfield, three out of four students qualify for free and reduced-price meals, a benchmark for a school's demographics.
Play Time
It's 9:30 on a Tuesday morning as Aurora Gallardo, Intake Coordinator and Community Worker for StarVista's Early Childhood Community Team, welcomes caregivers and their toddlers to a Garfield classroom. Families learn about her weekly sessions through her extensive community connections, referrals from local nonprofit agencies and from the school.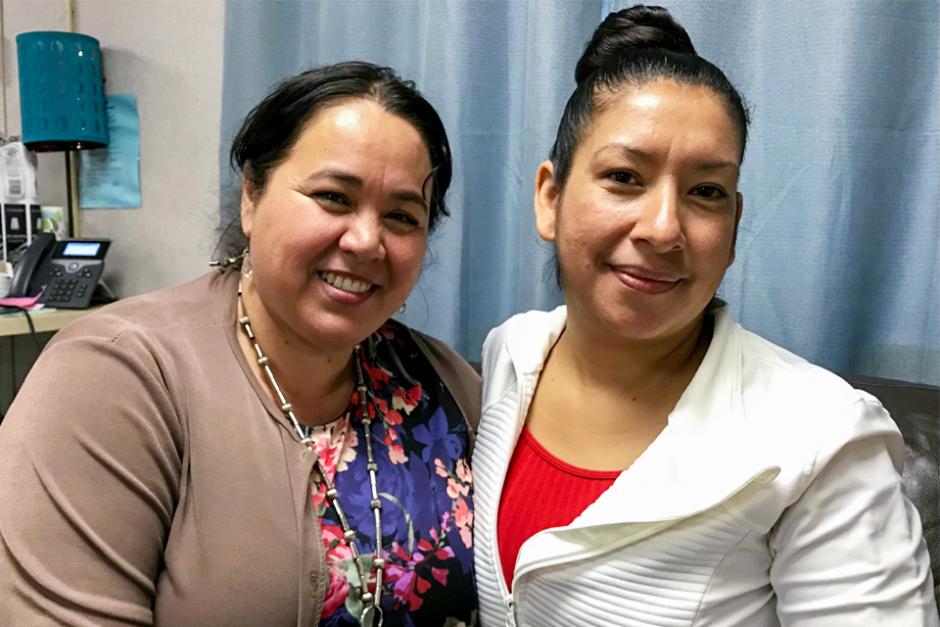 The children are all from North Fair Oaks. Most of their families are recent immigrants escaping poverty and violence in their native countries.
Gallardo leads the group in a welcome song in both English and Spanish. Then it's on to an activity (today's is writing the child's name in glue and having the toddler outline his or her name with Blueberry Cheerios).
Through it all, Gallardo looks for whether key developmental milestones are being met and signs of "toxic stress," which occurs in very young children who have been exposed to trauma.
Many families are off to a fine start. Yet for others, she links them to services that include mental health, health care, as well as to programs that assist with housing, food, clothing and other basic needs.
"Sometimes parents are just waiting for someone to say, 'Do you need help?' or even, 'How was your day?'" Gallardo said. "We want to build relationships."
The Early Childhood Community Team Model
StarVisa, a local nonprofit organization, operates the Early Childhood Community Team program under contract with San Mateo County Health.
The program is funded by the San Mateo County Board of Supervisors with funds from Measure K, a half-cent, voter-approved sales tax extension that provides local funds for local needs.
In the 2018-19 fiscal year, caregivers for 397 children ages 5 and under received early childhood mental health consultation. Eighty-five percent of child care providers working with Star Vista reported increased competency, enhanced skills in working with children and improved abilities to identify at-risk children.
Long-Term Benefits
In the RAND analysis, researchers 102 of 115 early intervention programs surveyed nationwide "made a clear and positive difference in young lives."
While very few of those programs have gone through a cost-benefit analysis, researchers found that "returns of $2 to $4 were typical for every dollar invested in early childhood programs."
"It doesn't mean that everything will turn to gold," said study lead author Jill Cannon, a senior policy researcher at RAND.
"But the evidence base is only growing stronger that if you're a policymaker and you invest in these early childhood programs, it's likely to pay off."