Storytelling Program
The Office of Diversity and Equity (ODE) storytelling program empowers community members to share their stories of recovery and wellness to heal and to address issues within their communities. Participants engage in workshops that help them create and share their stories in different forms. Beginning with a framing question, facilitators support participants to share their stories as Photovoices or Digital Stories.
Considering structural impacts on wellness such as racism, discrimination, and poverty, these workshops broaden the definition of recovery and reduce stigma. The stories shared are both personal and powerful. For some, they have created a sense of connection, and for others, they have opened the doors to treatment and recovery. Stories captured in San Mateo County shed light on important social issues including stigma against mental health and substance abuse and support the empowerment of others with lived experience to share their stories.
Contact Siavash Zohoori at szohoori@smcgov.org or (650) 372-3214 to learn more about the program!
Download our storytelling one-pager here.
To learn more about how the program works, read the Storytelling program framework.
Read about our accomplishments in fiscal year 16-17 in our ODE Storytelling Report.
Digital Stories
Digital stories are, short, 2-3 minute videos that host a narrative as well as visuals. Participants create their stories using photo, video, and audio to describe their lived experience. Digital stories are created during a 3-day workshop (20 hours total) administered by trained ODE facilitators.
The following stories were created in various workshops conducted in partnership with local agencies and community-based organizations throughout San Mateo County.
Heart & Soul — The Power of Hope in Recovery
Iris' Story
Iris explains how she felt ignored and silenced by many people because of her developmental disability. When she attends college, she is able to be involved in more activities and lead her own life.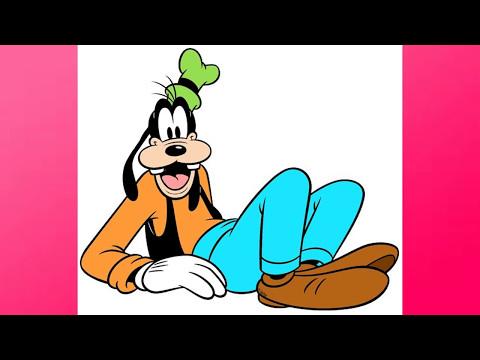 Yvette's Story
Yvette expresses the self-hate she experienced after she was verbally and sexually abused as a child, which caused her to take it out on her son. She talks about how the church gave her the strength to find forgiveness and embrace her son.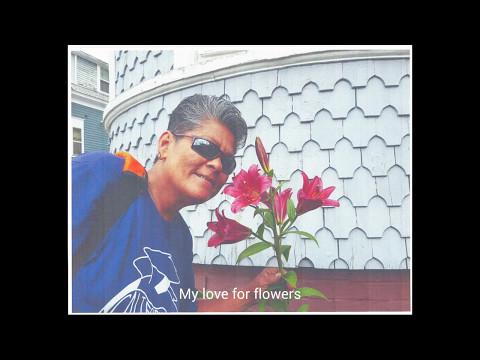 Karen's Story
Karen talks about her life-long addiction to stimulants and her battle with ADD and major depression. Now, she works at Heart & Soul and has been sober for 20 years.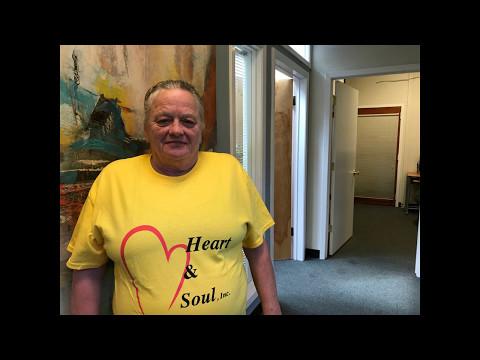 Denise's Story
Denise talks about her addiction and drinking after her father's death. After receiving psychological support and joining recovery programs, she comes to the realization that support is all around us and that recovery is a lifelong process.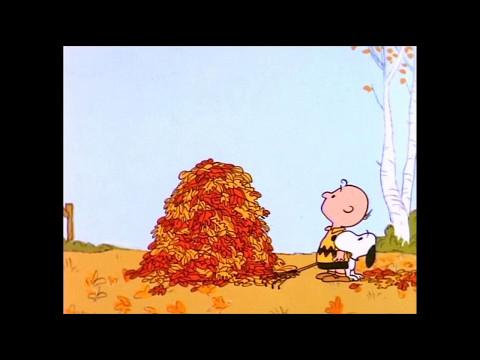 Alexandra's Story
Alexandra describes her struggle with depression, personality disorder, and anxiety. She's come a long way to cope and grow from her experiences.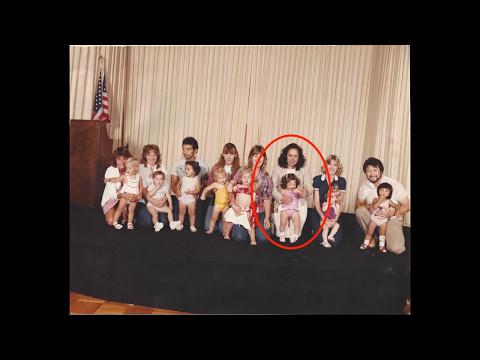 Human Services Agency – Independent Living Program (August 2014)
Transitional age youth share their stories as they prepare to exit the foster care system.
What Makes Me Special – by James Wilson
James describes the struggles he faced as a young child living with his mother and in foster care. After beginning a series of bad habits, James decides to change his life.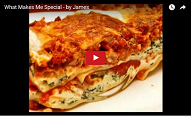 Brenda's Story - by Brenda Recinos
Benda retells the emotional anguish she experienced when searching for her mother's nurturing care. She expresses the great appreciation she has for her foster parents who gave her the love and security she needed.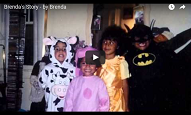 Letter To Be Told - by Allen Washington
Allen admits to the mistakes he committed while his child was growing up. Despite the damage, Allen is always going to support his child because the love he has is unconditional.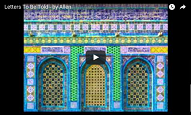 My Story – by Lina Severino
This story describes the experience of not fitting in and not letting negative remarks define who one has to be.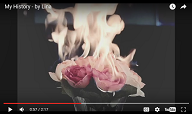 The Odd Life of Tim – by Timothy Curran
A story showcasing how music and poetry serve a as an outlet describing the emotions that were felt when living in foster care.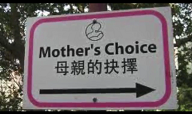 African-American Community Initiative
Members of San Mateo County Behavioral Health & Recovery Services' African-American Community Initiative share experiences of discrimination, self-discovery, and faith.
Now It's Me -
This story describes the struggles and depression experienced following the death of a mother and the change in lifestyle.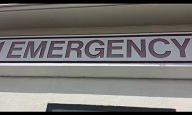 Chester – by Chester
A story about being happy with one's self and standing up to negativity.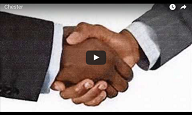 Chinese Health Initiative 
A group of Chinese-International and Chinese-American students share their experiences around culture, family and social pressures.
Be Myself - by Sylvia Tan
Sylvia describes the constant pressure and expectations she faced at home with her family. She no longer wants to feel the negativity encasing her, and now lives the way that makes her happy.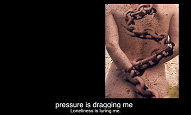 Andrew - by Andrew Lin
Andrew describes the pressures he experiences living at home with his parents. Playing video games and talking with friends in similar situations as his are his ways of coping.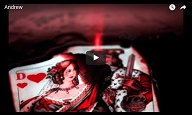 Shoufeng Qu – by Shoufeng Qu (Nokia)
Nokia explains his fascination and dream of flying and becoming a pilot, but all that is shattered when he discovers his phobia of flying. After learning more about phobias, he is determined to overcome this challenge in hopes of accomplishing his dream.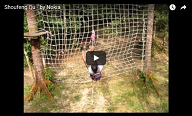 Pacific Islander Initiative
Nine – by Agnes
This story describes the experience of abuse by a clergyman, the lack of support from family and the use of faith to survive the trauma.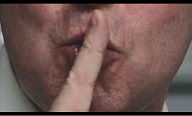 Who I Am – by Brittany
Brittany the eldest of nine siblings describes the tensions she felt growing up as a child while having a very strict father. Following the death of her father and learning about his substance abuse, Brittany uses what she learned while growing up, as a way to care for her family and remain close.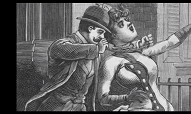 Inamorato Bravado – by Danny
This story describes the stigma and stereotypes related to one's personal sexual orientation preference. It also shows how to accept and be proud of one's self.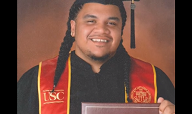 I'm OK, You're Ok – by Neo
Neo remembers the suffering he went through due to his preference in sexual orientation. After hearing a positive message about gay men, Neo learned that is was ok to be gay and developed an organization to help others in the LGBTQ community so they don't experience what he did.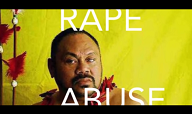 Spirituality Initiative
Members of San Mateo County Behavioral Health & Recovery Services' Spirituality Initiative tell their stories of spirituality, family, and recovery.
Mary – by Mary
This story describes the importance of self-care and healing through spirituality and learning to accept love from others.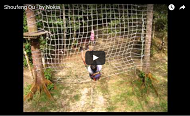 Alan – by Alan
A story recounting the journey of finding spirituality and being at peace with God.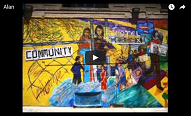 Inge – by Inge
This story describes how building a spiritual faith is of great importance to help overcome family challenges.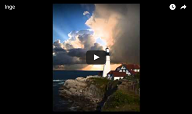 Clennan – by Clennan Williams
This story describes the struggles and depression experienced following the death of a mother and the change in lifestyle.
Through his spirituality journey, self-healing, and family bonding, Clennan shares his praise for his three best friends.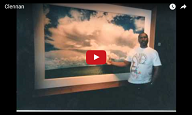 Youth—Middle School
Zariah's Story – by Zariah
Young Zariah describes her ordeal of living with sickle cell and all the pain and stress related to such. Thanks to her friendships and better able to manage the stresses in her life, Zariah has been able to overcome the pains caused by her illness.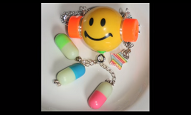 Middle School Problems – by Jessica
Jessica describes her experience at school as a special learner. She learns to accept her condition and even though she receives extra help in school, her situation does not make her different from the rest of the students.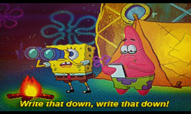 An Unexpected Touchdown – by Rayshaun
Rayshaun retells his passion for football as a 5th grader and how that came to an end due to taunting. Traumatized from the ridicule, he no longer wanted to play the sport, until one of his friends encouraged him to play again.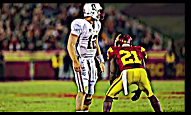 Why me? Tonnia's Story
This story describes the importance of staying true to one's self no matter the confronted challenges.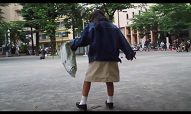 Lived Experience Academy
High Risk – by Zena
Zena describes the affliction she went through when one of her children suffers from a mental health disorder. She explains how sometimes the love parents have for their children may cause them to be in denial when their children suffer from an illness.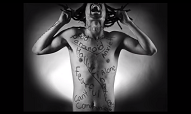 Still I Conquered – by Aisha
Aisha describes her experience of living with various mental health disorders and not having the family support. Despite all her struggles, Aisha has managed to overcome her obstacles and stay grounded.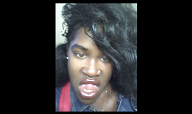 LA Story – by Amaal
Amaal retells his experience of living with bipolar disorder and the struggles he faced before receiving the adequate treatment. With the support of physicians and his family, Amaal has overcome is struggles and is living a stable life.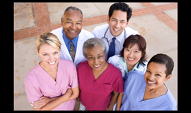 Are You Happy? – by Ayana
After her son asked her if she was happy, Ayanna recollects all the struggles she and her children faced while trying to balance all the health issues that affecting her. After seeking help, Ayanna was better able to care for her family and overall be happy.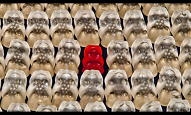 Health Ambassador Program
I Am Almighty – by Alexis
Alexis discover how art is his form of therapy to help with his ongoing depression. Art empowers Alexis and allows him to express himself in a visual and audial form.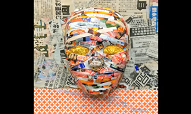 To Be Born…Again – by Cardum
Cardum retells the anguish and trauma she felt while growing up due to the abuse she suffered as a child. Through the help of friends and groups, Cardum realizes the importance of living not just for herself, but also for her son and others.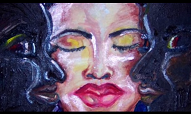 El Cambrio (The Change) – by Leo
Leo remembers the troubles his family faced due to his alcoholism. After a natural disaster occurs in his hometown, Leo realizes that it is time for him to make changes for the benefit of his family and himself.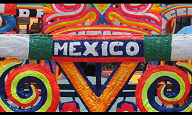 Why I Left My Loved Ones and My Country? – by Marta
Marta retells her story of leaving her home country of El Salvador in search of a better life. Once arriving to the United States, Marta soon realizes that life is equally difficult, but despite all the struggles, she still stays strong thanks to the support she receives.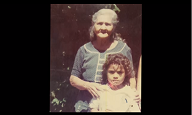 Depresion Post-Parto (Postpartum Depression) – by Nora
Nora describes her traumatic experience during her pregnancy when she loses both of her parents. These events have a deep effect on her and result in her postpartum depression.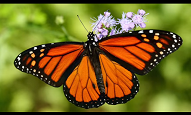 Courage, Love, Life – by Sandy
Sandy explains the pride she feels to be the mother of her three children, despite all the traumas she has experienced. Her children are her driving force and also give her the strength to live.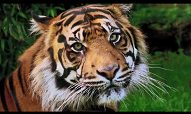 Center for Digital Storytelling (2012-2013)
ODE partnered with the Center for Digital Storytelling in Berkeley for a series of workshops, including one train-the-trainer session. Community members shared their diverse stories during these workshops and include experiences of culture, community, race, recovery, and family.
2013
2012
Through a partnership with the Inspire USA Foundation, we invited four young adults to share their stories. Young filmmakers from the Bay Area Video Coalition's Factory program then interpreted these stories into short films which were distributed on the Reach Out website.
Photovoice
Photovoice is a 4-day (8 hours total) process by which people can identify, represent, and enhance their community through photography. Final projects exhibit a single-page layout of a photo and short written piece.
Substance Use and Suicide 2017
In collaboration with the Office of Diversity and Equity, Service Connect, and the African American Community Initiative, this group of storytellers came together to share the ways that they have been affected by the issues of substance abuse and suicidal thoughts. At the Black History Month kick-off event, the storytellers shared their photovoices and sat on a panel to answer questions and discuss the way the topics of their photovoices interact with the African American community.
Recovery Happens 2017
Community members in recovery shared their stories in response to the question: "What does 'recovery happens' mean to you?" Some shared stories of celebration, while others shared stories of hardship and resilience. Stories are intended to broaden the definition of recovery and to prove that recovery is possible.
Lived Experience Education Workgroup Pop-Up Photovoice 2017
San Mateo Pride Pop-Up Photovoice 2017
Parent Project Reunion Pop-Up Photovoice 2017
College of San Mateo Pop-Up Photovoice 2017
St. Francis of Assisi Church 2017
Pacific Islander youth engaged in conversations about mental health for the first time in their lives. 
North County 2017
Participants responded to the framing question, "What is your journey in behavioral health?"
Youth Services Center (juvenile hall) 2017
Office of Diversity and Equity (ODE) partnered with Youth Services Center to conduct a Photovoice program. 5 of the youth shared their stories. Throughout our 1-on-1 sessions, youth expressed unmet needs to have their strengths and values recognized, that they are often portrayed as 'problem children', that they enjoy mental health services, and that they have been affected by trauma. They worked hard to create the best Photovoices they could. 
Black Lives Matter 2017
Older Adult Central 2016
Through a partnership with Youth Leadership Institute, facilitators were trained to use photographs to record and reflect on an important aspect in their community. The project addressed the question "Where/When do you feel stigmatized?"
Spring 2012
Winter 2011
Caminar
"Where/When do you feel stigmatized?"
Chinese Health Initiative
"Stigma and cultural assimilation of mental health consumers living in San Mateo County"
Canyon Oaks Youth Center  
"Can youth in residential treatment maintain a 'normal' teenage life and how do they view themselves?"
Sequoia High School - ODE & PCRC
Students address issues faced by the Latino community.
Spirituality Initiative
Shedding light on the relationship between spirituality and health—often ignored, misunderstood, and suppressed by most mental health systems in the U.S. Spiritual engagement can be found in many aspects of life that lead to health, wellness, and recovery.
Latino Collaborative
The first FotoVoz project held in Spanish was hosted at the North County Clinic. The project was open to consumers, family members, and their friends.
"What are the economic contributions of the Latino worker in your neighborhood?"
Sequoia High School Dream Club
Students did a photographic study of places where they felt safe and welcomed and then chose to juxtapose images of unwelcome places or places where they did not feel safe. Fifteen photos were selected by the students in the Dream Club for presentation in PhotoVoice.