Mental Health Services Act Update
New Innovation Funding Cycle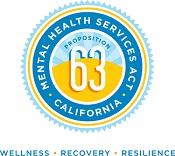 MHSA Steering Committee
The MHSA Steering Committee meets twice a year to make recommendations to the planning, funding and services development for MHSA. During a recent meeting the following, the items were included for comment and approval:
A request for one year, no cost extensions of two Innovation projects, the Health Ambassador Program for Youth and the Neurosequential Model of Therapeutics (NMT) for Adults
A plan to spend MHSA one-time available funding
To learn more about these initiatives, visit the MHSA webpage and/or attend the next Mental Health and Substance Abuse Recovery Commission (MHSARC) meeting on May 1st, 3:30pm at the County Health Campus, 225 37th Ave. Room 100 in San Mateo. The MHSARC will vote to open a 30-day public comment and will subsequently hold a public hearing and closing of the public comment period at the June 5th meeting, same time and location.
New MHSA Innovation Funding Cycle
MHSA Innovation funds innovative projects to develop new best practices in behavioral health services and supports. This year, a broad reach effort led to 37 ideas being submitted that addressed San Mateo County priority need areas including: engagement and integration of older adults, culturally relevant outreach and service delivery, integration of peer/family supports; integration of co-occurring practices; engagement services for transition-age youth, and broader housing options across the continuum of care.
A selection committee made up of MHSA Steering Committee members reviewed project ideas and selected the following five ideas to move forward and develop into a full proposal for State approval:
A college student culturally responsive, leadership, community development, behavioral health promotion program for Pacific Islander college-aged youth.
The co-location of prevention and early intervention services in low income housing complexes for low income young adults 18-25.
An addiction medicine fellowships sponsored by a government agency community hospital for clients with co-occurring diagnosis.
An early intervention economic stress screening to prevent homelessness for at risk older adults.
A social enterprise as a cultural arts and wellness center for Filipino at-risk youth (16-24) in Daly City and north San Mateo County.
Learn how Community Input Shapes MHSA Spending. More info on San Mateo County Mental Health Services Act