About Us

Sign up to receive email updates for this page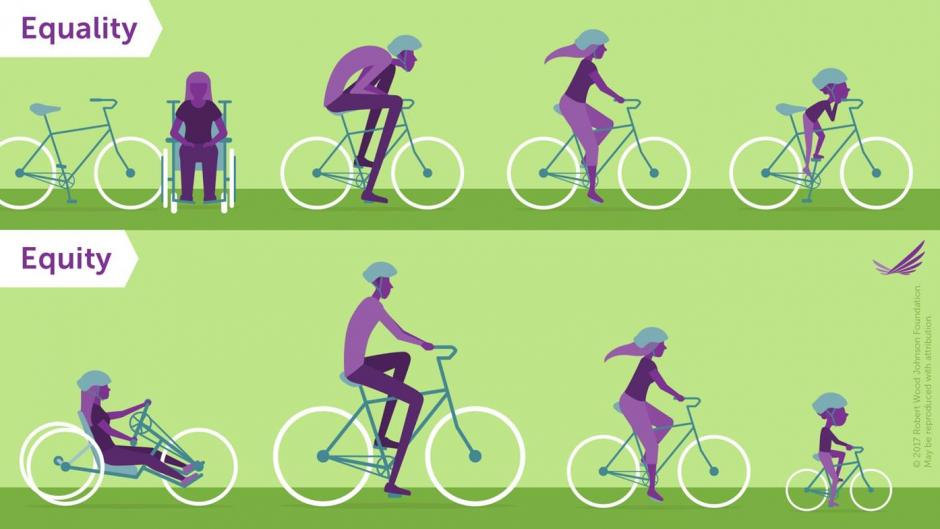 The Office of Diversity and Equity (ODE) advances health equity in behavioral health outcomes of marginalized communities throughout San Mateo County. ODE works to empower communities; influence policy and system changes; develop strategic and meaningful partnerships; and promote workforce development and transformation within the County's behavioral health service system.
Meet Our Staff
Maria Lorente- Foresti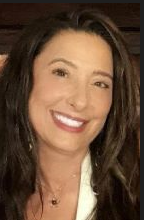 She/ Her/ Hers
Office of Diversity and Equity Director
mlorente-foresti@smcgov.org
Andrew Tardiff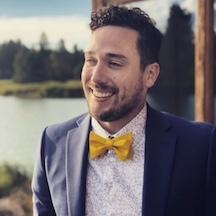 He/Him/His
Workforce, Education and Training (WET) Director
atardiff@smcgov.org
Andrew is the Workforce, Education and Training (WET) director for San Mateo County Behavioral Health and Recovery Services. The BHRS WET Team strives to deliver educational training opportunities for our workforce, including contract providers and community members, in order to promote a responsive, anticipatory, trauma-informed system of care focused on recovery, resilience, and wellness.

Andrew has been with San Mateo County since 2013 and has worked as a provider in both the correctional health and community mental health sectors. He has assisted in overseeing doctoral-level practicum training programs and worked with clients to provide both individual and group therapy where he employed a variety of empirically validated approaches to better assist those we serve. Andrew is passionate about supporting our workforce and clients while holding the equity and trauma-informed practices at our core.
Camille Hicale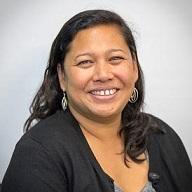 She/ Her/ Hers
Office Specialist
chicale@smcgov.org
Camille provides administrative and office support for ODE. She brings 10 years of experience as a former San Francisco Unified School District educator. Born and raised in San Mateo, Camille is grateful to be part of a team whose work empowers the diverse communities throughout the County.
Chandrika Zager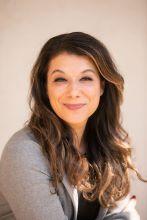 She/Her/Ella
Management Analyst, MHSA
czager@smcgov.org
Chandrika is a Management Analyst supporting various MHSA projects. She started her career as a school-based mental health clinician in 2004 and has since worked in school districts and counties planning and overseeing behavioral health programs, with a focus on prevention. Prior to joining the ODE team, Chandrika worked for Marin County BHRS as the MHSA Prevention and Early Intervention Coordinator.
Charo Martinez Resendiz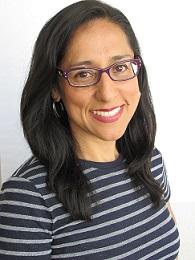 Ella/ She/ Her
Peer Support Worker
mmartinezresendiz@smcgov.org | 650-542-1447
Doris Estremera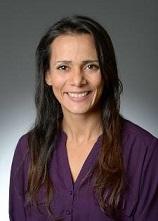 She/ Her/ Hers
Mental Health Services Act (MHSA) Manager
destremera@smcgov.org
Doris is the Mental Health Service Act (MHSA) Manager for San Mateo County Behavioral Health & Recovery Services providing oversight to the MHSA planning, stakeholder engagement, reporting and evaluation activities. Doris began working for San Mateo County Health in 2003 as an Outreach Worker and has since led strategic planning projects in language access, cultural competence, youth development, public information and risk communication, social marketing, community engagement and partnerships in health policy work.
Frances Lobos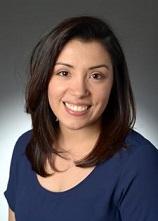 She/ Her/ Ella
Community Health Planner
flobos@smcgov.org
Frances coordinates the Parent Project, a program that helps families build stronger relationships. She is also a Co-Chair of the Latino Collaborative, which is dedicated to reducing social and health disparities in the Latino community. She is passionate about preventive programs and expanding access to health care for vulnerable communities.
Irene Pham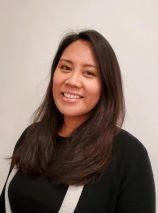 She/ Her/ Hers
Community Program Specialist I
irpham@smcgov.org | (650) 573-2637
With a strong belief in the importance of community and celebration of diverse cultures, Irene is grateful to be a team member of the Office of Diversity and Equity. She will be supporting different areas of ODE including the WET team, MHSA planning and various HEI activities. Irene has received her Master in Public Health from the University of Southern California and maintains her certification as a health education specialist (CHES). She values integrative and individualized care, prevention, and cultural humility especially as we continuously learn and grow from the communities we serve.
Kai Thornton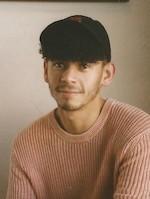 He/She/They
Program Coordinator II
kthornton1@smcgov.org
Kai is one of the program coordinators of ODE. They work to directly review and update the Multi-Cultural Development Plan as well as supporting the sub-committees with resources and education regarding equitable practices. Kai comes to the county with over 6 years of direct case management, BHRS documentation training, and trauma informed care experience in the San Mateo County. A southern California transplant; They have a love for cats and horror movies and received their psychology degree at Cal State East Bay in Hayward.
Kayla Tolentino
She/Her
Community Engagement Specialist
ktolentino@smcgov.org
Kayla supports community engagement endeavors and ensures an alignment of our 9 Health Equity Initiatives with our broader health and county equity efforts. Over the past few years, she has worked in both the nonprofit and philanthropic sectors across the Bay Area. With a deep commitment to seeing our wondrous world through an intersectional social justice lens, Kayla is a valued asset to all of our MCOD and diversity, equity, inclusion, and belonging projects.

Born and raised in a Pilipinx working-class family in Daly City, Kayla has always called the County "home," and knows firsthand the resilience of our communities. She graduated from San Francisco State University in May 2016, where she was actively involved in student organizing and studied Community-Based Health Education, Political Science, and Women's Health. In her free time, she likes to experiment in the kitchen, write prayers to our past and future ancestors, or curl up in a blanket with a good TV show and tea.
Kristie Lui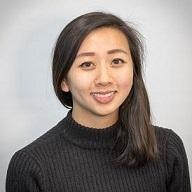 She/ Her/ 她
Community Program Specialist I
kflui@smcgov.org
Kristie supports a variety of ODE programs and projects as well as the production of several ODE resources with the intention of building inclusion and cultural humility practices in the San Mateo County. She also oversees ODE Communications to bring discussions of inequities, disparities and injustice in ODE's work. Kristie received her B.S. in Community Health Science from California State University, East Bay.
Maria Martinez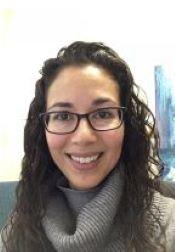 She/Her/Ella
Health Education Associate
msmartinez@smcgov.org | 650-372-6157
Maria is committed to advancing health equity by supporting community empowerment programs, such as the Parent Project and the Health Ambassador Program. She is passionate about partnering with our community members in their journey to enhance their mental well-being, overall health, and quality of life. Maria's guiding principles include her beliefs in prevention, holistic care, and the connection of mind, body, and soul.
Nicoletta (Nica) Kelleher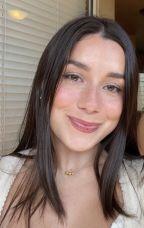 She/ Her/ Hers
Program Coordinator II
nkelleher@smcgov.org
Nica's main responsibility is to coordinate the Parent Project, a program targeted help teach parents and/or caregivers ways to strengthen and improve relationships with their children through a series of parenting skills and practices. Nica also supports other community programs, such as the Health Ambassador and Storytelling/Photovoice Programs. In an effort to pursue her passion for equity in mental health that considers marginalized groups, she received her B.A. in Psychology with a minor in Ethnic Studies at the University of Oregon.
Stacy Williams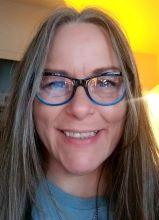 She/ Her/ Hers
Workforce, Education and Training (WET) Internship Coordinator
swilliams@smcgov.org | 650-400-3750
Stacy is the Internship Coordinator who oversees the BHRS Internships within the Workforce, Education, and Training Team of the Office of Diversity and Equity. She provides internship and interagency supports, program oversight and development as well as diversity, equity, and inclusionary implementations. She has many years of experience in federal to county governmental systems. She spent 20 years in the North Bay where she created the Disaster Recovery Crisis Counseling Model, California H.O.P.E, while serving as a Team Lead & Crisis Counselor for the California wildfires. She moved to Oregon where she created Coos County's System of Care for at-risk youth and families, served homeless systems in Washington County and the Police Equity Advisory Committee in Portland, OR before coming back to the Bay Area.
Sylvia Tang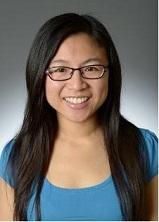 She/ Her/ 她
Community Health Planner
Stigma Discrimination Reduction
Suicide Prevention
Evaluation Support
stang@smcgov.org | 650-578-7165
Committed to advancing health equity, Sylvia focuses on building coalitions that cultivate self love, community empowerment and social justice. Her main areas of work are stigma discrimination reduction (of mental health and substance use issues), suicide prevention and evaluation support. She co-chairs the Suicide Prevention Committee and Mental Health Awareness Month Planning Committee. She is also a member of the Chinese Health Initiative. She has a Bachelor of Arts (BA) in Public Health from UC Berkeley and Master in Public Policy (MPP) from Harvard Kennedy School of Government. Her passions also include singing, making photo books and being civically engaged.
Twila Dependahl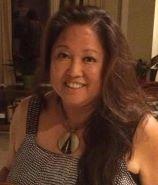 She/ Her/ Hers
Program Coordinator II
Tdependahl@smcgov.org
Twila manages and coordinates early intervention community trainings, including Mental Health First Aid (MHFA) for Adult, Youth and Teen and Be Sensitive, Be Brave (BSBB) for Mental Health and BSBB for Suicide Prevention. As the Suicide Prevention Program Coordinator, Twila assists with the implementation of the County's Suicide Prevention Roadmap, Coalition Committee, partnership development with key stakeholders, such as cities, schools, transportation agencies and community based organizations. Twila received her BA in Combination Social Science from the University of CA Santa Barbara and MPA in Human Resources Management from the College of Notre Dame.