2010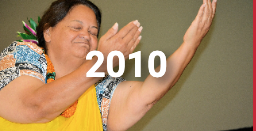 Spirituality Initiative Established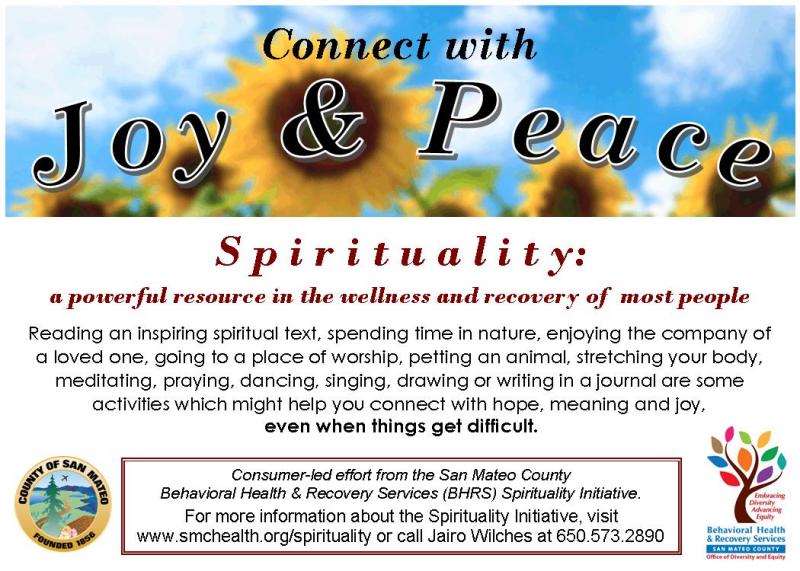 Following the first ever California Mental Health and Spirituality Conference, the county's Behavioral Health & Recovery Services' (BHRS) Office of Diversity and Equity (ODE) brought together clients, family members, providers, faith leaders, county staff, and community partners. Acknowledging the vital role of spirituality in the recovery journeys of many who live with mental health and/or substance use conditions, these community leaders identified the need for trainings, education, and integration and acceptance of spirituality as a core component of cultural responsiveness. Thus, in 2010 the Spirituality Initiative (SI) was established with the mission to engage in dialogue and build opportunities to collaboratively explore, increase awareness of, and support spirituality and its relationship to wellness and recovery. The SI has since conducted needs assessments, and developed organizational policies, trainings, community events, and partnerships across San Mateo County and the broader Bay Area region. A participant of an early needs assessment shared, "Spirituality is the force from which I base my integrity, my humanity, my compassion, and my response to the world."
See https://www.smchealth.org/health-equity-initiatives for more information.
Cultural Competence Strategic Planning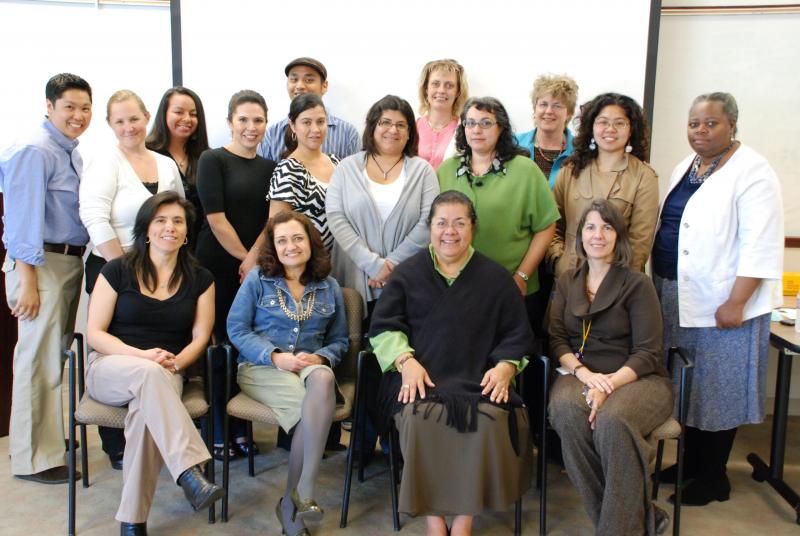 The origins of the Behavioral Health & Recovery Services' (BHRS) Cultural Competence Committee (now the Diversity and Equity Council) date back to the 1990's. Yet, an important opportunity came as the BHRS Office of Diversity and Equity (ODE) prepared to submit the new 2010 Cultural Competence Plan Requirements (CCPR) to the State of California Department of Health Care Services. The 2010 CCPR was revised to include culturally responsive requirements for all behavioral health services provided by County Mental Health programs. ODE facilitated a half-day Cultural Competence Committee Strategic Planning event in 2010, where Health Equity Initiative members provided input, and shared challenges and successes. The Mental Health Services Act (MHSA) Coordinator and the Workforce Education and Training Coordinator were integrated into cultural competence planning and efforts for the first time. As a result of the strategic planning, the first system-wide and integrated BHRS Cultural Competence Plan was developed and the Diversity and Equity Council worked immediately following to legitimize the committee within BHRS, including changing the meeting time to a non-lunch-time meeting to allow for workplace acknowledgment of participation, and increasing its involvement in broader BHRS quality improvement, planning and capacity building for both staff and communities.
Parent Project® Launched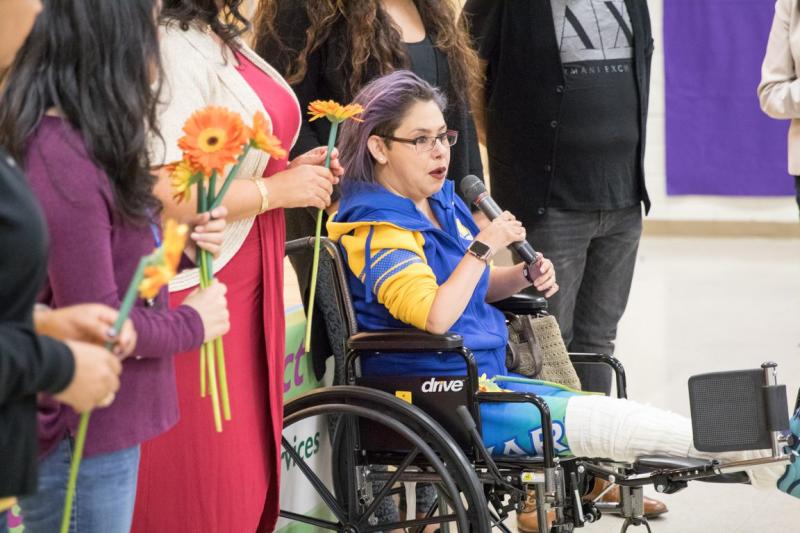 Included among our Behavioral Health & Recovery Services (BHRS) values are promoting culturally responsive and family-centered recovery and fostering partnerships that enhance our capacity. The launch of the San Mateo County Parent Project® in 2010, which was a collaboration with our Pacific Islander Initiative and community, personifies these values. The Parent Project® engages parents with a child or adolescent displaying challenging behaviors. Parents receive information on appropriate ways to discipline, preventing and addressing substance use, improving communication skills, and improving grades and school attendance. The BHRS Office of Diversity and Equity (ODE) has worked in strong collaboration with the San Mateo County Office of Education and school districts to make this free course available to parents who are primarily Spanish speakers and to Pacific Islander and African American communities.
Between 2010 and September 2013, ODE graduated participants in 11 of our 12-week Parent Project® courses. In September 2013, the course received Measure A funding (now Measure K), which allowed for increased partnerships, completion of 80 courses and graduation of 1,200 parents from the Parent Project®. These courses have reached thousands of children and young adults, improving parent/child relationships and school attendance, and alleviating behavioral problems. Additionally, the Parent Project® has become the gateway to parents, families and young adults becoming more involved in their communities and expanding their knowledge via our ODE Health Ambassador Program.
See https://www.smchealth.org/general-information/parent-project-r for more information.
Other key events in 2010:
The Behavioral Health & Recovery Services' (BHRS) Office of Diversity and Equity (ODE) begins oversight of the San Mateo County Suicide Prevention Oversight Committee, the Encore Speaker Series is initiated following the Cultural Competence Mental Health Summit, the Pride Initiative and BHRS participates in the San Francisco Pride Parade, the Spirituality Initiative completes a Spirituality Survey that later informs BHRS Policy 11-01, Attachment B – Standards of Care in an Integrated Behavioral Health System, Assessment and Integration of Spiritual Interests of Clients in Their Recovery and Wellness, and plans made for future trainings in this area.