Oral health games, books, and more!
Keep it fun for your child to care for their mouth and body!
Brushing, flossing, and going to the dentist
Books
Stella's Shiny Smile / La Sonrisa Brillante de Stella
Miguel the Crocodile / Miguel el Cocodrilo
First Tooth, First Birthday, First Visit / Primer Diente, Primer Cumpleaños, Primera Visita
Healthy Teeth for Me- story and coloring book- English
Songs and videos
Click here to go to Sesame Street in Community's Oral Health page, with lots of videos, songs, and games about oral health for your child.
Brushing and flossing
Click here or the video below for a 2 minute Elmo brushing teeth song you can play while you brush your child's teeth. It is one of our favorites at Family Health Services!
Click here to watch a 1 minute Potter the Otter video about brushing and flossing teeth
​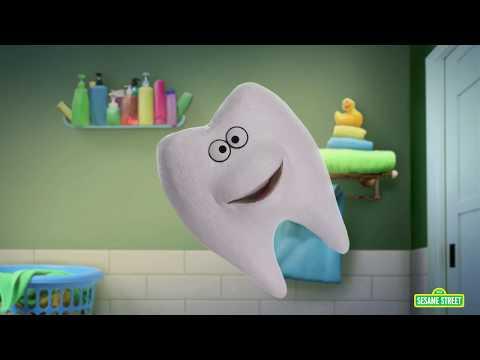 Going to the dentist
Click here or the video below for a 2 minute Sesame Street video about visiting the dentist.
Click here for a 4 minute Daniel Tiger video about going to the dentist.
Click here to watch a 3.5 minute Potter the Otter video about going to the dentist
​
Free brushing apps
Games /activities on paper to download
​Download a "monthly toothbrushing calendar" and fill out daily with your child to make sure your child is brushing twice a day:
Actividad de Calendario- Español / Spanish
Coloring / activity sheets:
Sesame Street oral health coloring pages
K-1st: Good for my teeth, bad for my teeth activity sheet-English
K-5th grade: Love your teeth activity packet- English / Del kindergarten al 5º Grado: Ama tus dientes paquete de actividades -Español
Healthy eating and drinking
Videos
Click here to watch a 30 second Potter the Otter video about drinking water
Click here to watch a 30 second Potter the Otter video about eating fruits and veggies
Click here to watch a 3 minute Potter the Otter video about shopping for healthy foods