Mobile Clinic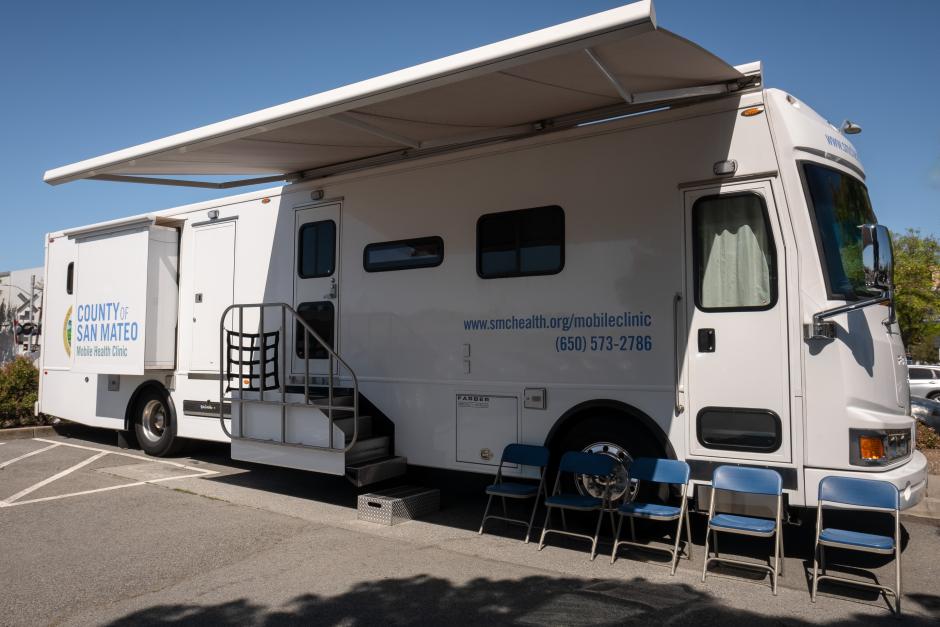 The Mobile Clinic provides convenient and confidential medical care.
Are you homeless, uninsured, or insured with Medi-Cal, Medi-Care or San Mateo County health insurance? Find high-quality, immediate health care services at the Mobile Clinic! Drop by, no appointment needed.
Services offered include:
Urgent care: illness and injury treatment
Primary care: treatment, health advice, referrals
Screenings: blood pressure, sugar for diabetes, Tuberculosis, pregnancy, STDs
Vaccinations: for adults, teens, children
Adult school & work physicals: results in 48 hours
Family planning: counseling, emergency contraception, prevention
Referrals for mental health services
Needle exchange
Van Services Dates by City and Day of the Week
The schedule is subject to change, so please call (650) 573-2786 to confirm time and place.
Fair Oaks – Tuesday
Redwood City – Wednesday
San Bruno – Friday
South San Francisco – Monday
Mondays
South San Francisco
Linden & Pine (map)
10:00am – 4:00pm
Tuesdays
Redwood City
Fair Oaks Community Center (Parking Lot) (map)
2600 Middlefield Road
9:00am – 1:00pm
Wednesdays
Redwood City
5th & Spring Street (map)
12:00pm – 6:30pm
Friday
Please note: We do not offer TB skin tests (part one of two) on Fridays before a Monday holiday.
San Bruno
First Tongan United Methodist Church (map)
560 El Camino Real
10:00am – 2:00pm