Coastal Cleanup Day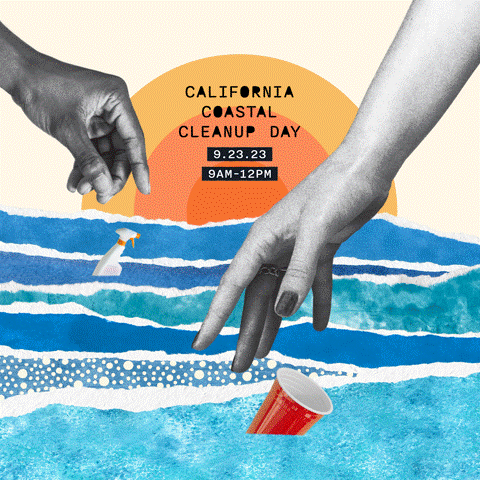 Coastal Cleanup Day is an annual waterway and land cleanup held in September. It's California's largest volunteer event and brings community awareness to protecting our marine environment from litter.
San Mateo County Environmental Health Services coordinates the event in partnership with the California Coastal Commission, the Ocean Conservancy, and many local partners.
Sign up for reminder emails about Coastal Cleanup Day 2024.
Coastal Cleanup 2023 Results
4,146 volunteers participated in the event
27,049 lbs. of trash and recyclables were picked up
137 miles cleaned
Thank you to everyone who came out and participated in Coastal Cleanup 2023 to help protect our bay and ocean from litter pollution. The County is a much cleaner and healthier place today because of all your work.
If you weren't able to volunteer for Coastal Cleanup 2023, you can still participate in a neighborhood cleanup, or meet with a local organization to pick up litter in San Mateo County year-round.
Thank You Statewide and Local Partners!