Coastal and Bay Cleanup Day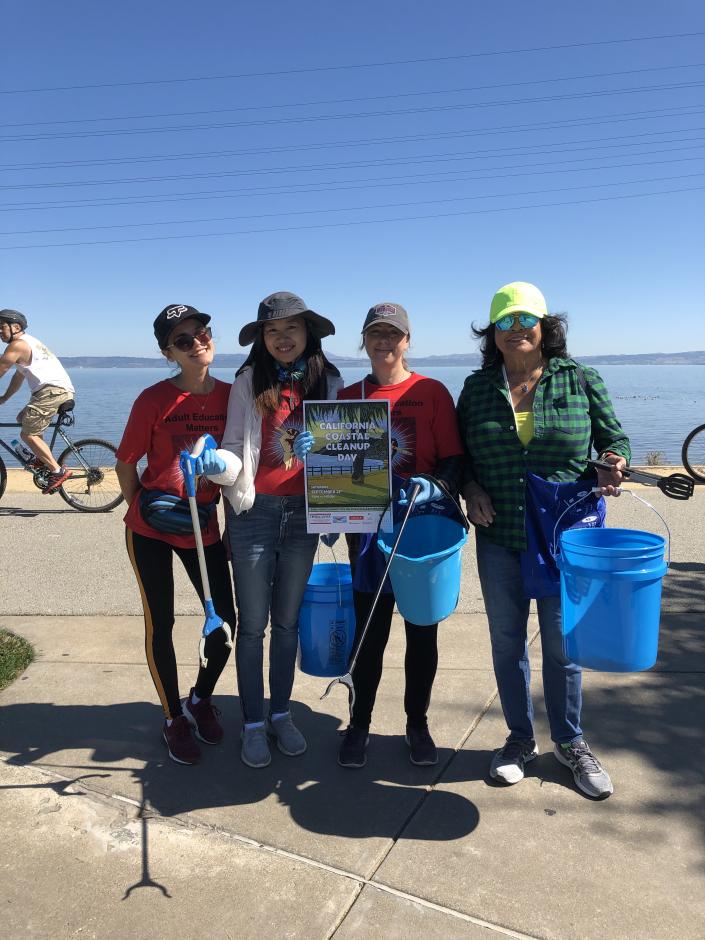 Coastal Cleanup Day (CCD) is an annual waterway and land cleanup held on the third Saturday of every September. It's California's largest volunteer event and brings community awareness to cleaning up and protecting our marine environment.
San Mateo County coordinates CCD in conjunction with the California Coastal Commission, the Ocean Conservancy, and many Statewide and local partners (see below).
Cleanups are held at over 30 beaches, creeks, waterways, parks and neighborhoods throughout the County.
2018 Coastal Cleanup Day Results
2018 Volunteer #: 4,920
Pounds of Trash Picked Up: 27,813 lbs
Pounds of Recyclables: 4,534 lbs
Mileage Cleaned Up: 84 miles
TOTAL AMOUNT OF LITTER PICKED UP= 32,347
For more information on Statewide results, click here.
Most Unusual Items Found: Marijuana chocolate bar, bong, Jimmy Buffet book, Apple laptop, bag full of knee and leg braces, 21,000 cigarette butts picked up by the Pacifica Beach Coalition, and a casino chip.
Thank you to everyone who came out for Coastal Cleanup Day 2018 to help protect our bay and ocean from litter pollution. The State is a much cleaner and healthier place today because of all your work.
Thank You to our 2018 Statewide and Local Partners!