Coronavirus Health Data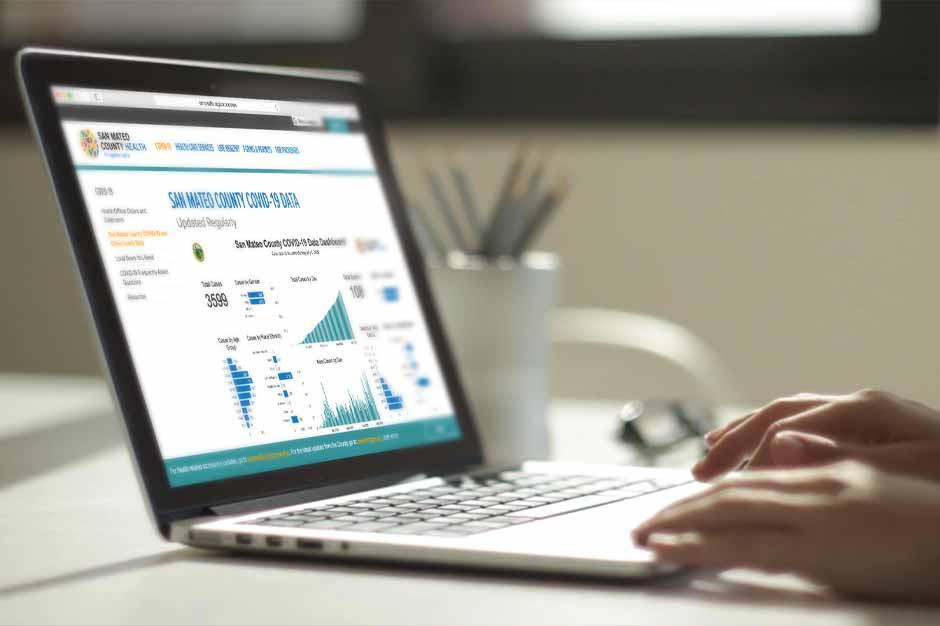 A significant unresolved problem with the State of California's reporting system for communicable diseases (California Reportable Disease Information Exchange [CalREDIE]), has resulted in significant underreporting of COVID-19 testing results to San Mateo County Health and local health departments state-wide. Local health departments are receiving incomplete information regarding laboratory test results, which affects our ability to identify new cases of COVID-19, to accurately report the testing positivity rate in our community, and to identify the number of persons tested for the last few weeks. Without timely reports of all new lab results, it is impossible for the California Department of Public Health (CDPH) and local health officials to identify the extent to which COVID-19 is circulating in the community. It also hinders our ability to conduct effective contact tracing and case investigations to slow the spread of COVID-19.
The extent of this issue is currently unknown, and the expected resolution date is also unknown. San Mateo County Health is in conversations with CDPH, working to rapidly resolve this issue and creating new paths for laboratory results to be reported to our County. In the meantime, we are continuing to report the testing data we do receive and will make clear to the public which data reported on our website are affected by this issue. Data currently affected are in the County Data Dashboard, the Lab Testing Data Dashboard, the Cases by City map, and the Long Term Care Facility Data Dashboard. CDPH has confirmed that although received data are incomplete, the data are valid for those results we are receiving. We expect the testing positivity rate, the daily and cumulative case counts, and other data points on the County's COVID-19 data dashboards to change as more complete test results are reported to San Mateo County Health.
Please click on any data dashboard below to load the data.