Coastal and Bay Cleanup Day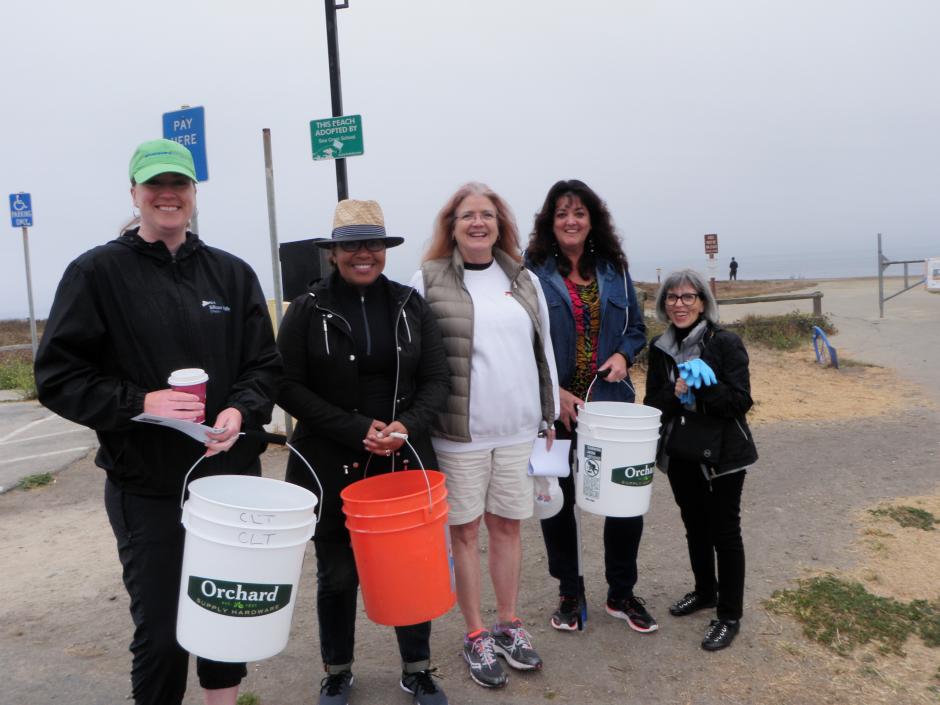 Coastal Cleanup Day (CCD) is an annual waterway and land cleanup held on the third Saturday of September. Tens of thousands of people across the state come together to help make our communities cleaner and healthier for people and animals.
San Mateo County coordinates CCD in conjunction with the California Coastal Commission, Ocean Conservancy, and many statewide and local partners (see below).
Cleanups are held all over San Mateo County at beaches, creeks, waterways, parks and neighborhoods. Families are encouraged to bring their children, as this family-friendly event is a great opportunity to learn about litter and how to prevent it from ending up in our local streets and waterways.
How Do I Volunteer?
When: Saturday, September 15th 2018
Where: Over 30 sites throughout the Peninsula
How: Sign up for a reminder for this year's event!
2017 Coastal Cleanup Day Results
With 100% of sites reporting, San Mateo County had…
4,447 Volunteers
28,706 pounds of trash and recyclables collected (over 14 tons and a 7.6% increase from 2016)
Thank you to everyone who came out for Coastal Cleanup Day 2017 to help protect our coast and bayside. The state is a much cleaner and healthier place today because of all your work at our beaches, creeks, lagoons, neighborhoods, and parks.
Some of the most unusual items found in San Mateo County for 2017 Coastal Cleanup Day include a box of screws, refrigerator shelves, half a hockey stick, crab pot, circuit breaker box, clothes rack, car bumper, Indian arrowhead, and plenty of tires and cigarette butts!

Check out California's preliminary results from 2017 Coastal Cleanup Day! If you participated in 2017 Coastal Cleanup Day, fill out the statewide survey and enter a drawing for prizes from the Coastal Commission.
Special Thanks
Thank you to our 2017 Statewide and Local Partners!
Orchard Supply Hardware - Special thank you to OSH Millbrae, Redwood City, SSF, Foster City, San Carlos for the 250 bucket donations!