More News and Upcoming Events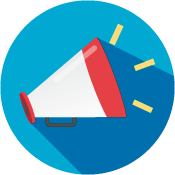 Doris Estremera Receives Commendation
Congratulations to Doris Estremera who recently received a commendation for the Women in County Government Award nomination for outstanding commitment and service to the people of San Mateo County. Doris currently works with the BHRS Office of Diversity and Equity (ODE) and provides oversight, planning and reporting of our Mental Health Services Act (MHSA) funding. Read the full story here.
February 5 — Input on MHSA Three-Year Plan
The MHSA Three-Year Plan is developed in collaboration with clients and families, community members, staff, community agencies and stakeholders and guides the development and funding of programs. It includes the following:
Description of MHSA funded programs within service categories
Priorities for future funding and/or program improvements
Expenditure projections
Opportunities for input into the Three-Year Plan will be presented at the next Mental Health Substance Abuse and Recovery Commission (MHSARC) meeting on February 5, 3:30 pm at the San Mateo County Health Campus, Room 100, 225 37th Avenue in San Mateo.
February 15 – 28TH Annual Black History Month Celebration
February 15, 2020 | 12:00pm - 3:00pm, free admission
Café Doelger, 101 Lake Merced Blvd, Daly City
The importance of wellness will be highlighted at this celebration as it relates to this year's theme "Black Americans & the Vote" by way of culturally-centered dance performances, singing artists, guest speakers, information/gift tables, Soul Food cuisine, wellness activities, African-American trivia game, door prizes and more. More info about the event can be found here.
March 4 — MHSARC and MHSA Steering Committee Meeting
The Mental Health Services Act (MHSA) Steering Committee meeting is open to the public and meets twice a year to make recommendations to the planning, funding and services development for MHSA.
The Steering Committee meeting is combined with the monthly Mental Health Substance Abuse and Recovery Commission (MHSARC) meeting in March and October each year. The MHSA portion will begin at 4 pm and both meetings are open to the public.
Wednesday, March 4
3:30 pm – 4:00 pm (MHSARC)
4:00 pm – 5:30 pm (MHSA)
San Mateo County Health Campus, Room 100, 225 37th Ave., San Mateo
Agenda items for the next MHSA Steering Committee:
MHSA Three-Year Plan Needs Assessment and Strategy Development
Annual available one-time funding
More News on the BHRS Blog
For more current up to date news and events, visit the BHRS blog at www.smcbhrsblog.org.