Lived Experience is Expertise
MHSA Program Highlight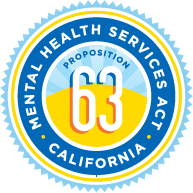 In the field of mental health and substance use, applicants may be asked on job interviews, "describe your experience and how it fits this role." Education, training, and specific work experience may be the most common responses that demonstrate one's qualifications to with individuals with mental health and substance use conditions.
Now, let's imagine a job interview where an applicant answers the question about experience by sharing their lived experience. Lived experience refers to having first-hand experience with mental health or substance use challenges. The word "lived" is used to differentiate from others who may have experience of working with mental health and substance use conditions but have not personally lived through those challenges.
Here at BHRS, it's a priority to create a system of care that focuses on wellness, recovery, resilience and an integrated service experience while providing opportunities to integrate persons with lived experience into the workforce.
With support from the Mental Health Services Act Workforce Education and Training (MHSA-WET) funding, BHRS offers opportunities where lived experience is valued, leveraged and integrated into the system of care through the Lived Experience Academy (LEA). LEA is designed for individuals, and/or their family members, who identify as having lived experience with mental health and/or substance use challenges. Graduates of LEA train to share their stories as a tool for self-empowerment, stigma reduction and public education at BHRS trainings and events throughout San Mateo County.
The core values of LEA are: (1) lived experience is expertise; (2) integrating people with lived experience into the workforce is a type of workforce diversity and increasing all forms of workforce diversity is important; and (3) storytelling can be empowering, healing, educational and destigmatizing. Participants learn how to share their stories for empowering themselves, furthering the healing process, reducing stigma and educating others about behavioral health conditions.
Former LEA participants had this to say about their experience:
"It made me more confident to present to people who have no idea what it is like to have a serious mental illness, to be able to see me. That is very empowering."
"I have emerged a more compassionate person, the experience has paved the road for what I want to do, what I am passionate about. I want to be a MFT."
"My goal is always to give a voice to others who are silenced or feel that they have to hide due to stigma. I hope my voice can help give voice to others."
The MHSA-WET funding is limited to 10 years and BHRS has been working to create a 10 year impact and sustainability report. The report will provide an overview of the impacts of MHSA-WET investments in the 10 years of implementation and preparing to find ways to sustain the most effective and impactful elements of these investments based on a careful evaluation of the programs offered. The report will be released by the end of the 2017.
If you or someone you know may be interested in the Lived Experience Academy, visit the LEA website at http://www.smchealth.org/LEA or email BHRS-WorkforceDev@smcgov.org to learn how to get involved.