Practicing Cultural Humility
Video Series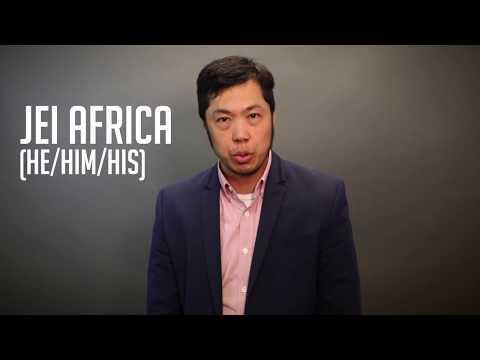 Have you ever wondered how to utilize an interpreter in a culturally humble way? Or, what gender pronouns are and how they are relevant to our work? The Cultural Humility series answers questions just like that!
Created by the Office of Diversity and Equity, the Cultural Humility video series aims to inform BHRS staff and community members about how BHRS staff can be more responsive to current topics. The videos explain the context of each topic, its relevance to Cultural Humility, as well as specific things you can practice at your office!
Click here to watch the Practicing Cultural Humility series.
Each of our videos offers key points to highlight in your discussions. Click on the breakdowns below for discussion topics for each video!
Discussion
Whether you're showing these videos to your staff, friends, or just watching them yourself, here are some questions to contemplate and discuss after viewing the videos:
How does this video relate to your work and/or the people you serve?
What did you learn from these videos?
What is one practice (or more) that you will commit to after viewing these videos?
What is one practice (or more) and your team will commit to after viewing these videos?
For more information, reach out to Siavash Zohoori at szohoori@smcgov.org!
Videos
Working Through An Interpreter
Watch here: https://youtu.be/qQqxDt0WoW4
Here are some key messages we hope you will take from this video:
Interpreters gap language as well as culture
Respectful and curious questions may help challenge our assumptions about clients
Cultures differ in the way they answer 'yes' or 'no' questions— ask your interpreter for insight
It is respectful to talk in the language you are being spoken to. If you suspect that an English speaking client speaks another language, ask them if they'd prefer to speak another language in English.
Using Gender Pronouns
Watch here: https://youtu.be/-ZfidMQjIbc
Here are some key messages we hope you will take from this video:
Gender pronouns are how we refer to people in the 3rd person—We've been using gender pronouns our whole life!
It is important that we understand how to use gender pronouns because we aim to successfully serve diverse clients— The same reason we ask clients SOGI (sexual orientation and gender identity) questions
It might sound weird at first, using gender-neutral pronouns will feel more normal with some practice
It is important to use peoples' correct pronouns to show respect for people who are gender non-conforming, transgender, and non-binary
Asking for and using peoples' correct gender pronouns is a way of practicing Cultural Humility, which asks us to be respectfully curious and challenge our own assumptions
If you don't know someone's pronouns, ask!
If you forget, correct yourself at the moment or ask, "will you remind me what pronouns you use?"
Developing Trust and Partnership with Clients
Watch here: https://youtu.be/dpgQiN7qI-Y
Here are some key messages we hope you will take from this video:
Trust and partnership with clients is essential to providing quality of care because they will be more open about important information and comply with treatment
In some cultures, it is a formal endeavor to go to the doctor. At the start of your session, ask your client if they prefer to be called by their first name or a title and their last name.
Some cultures may consider asking the questions to the doctor as disrespectful. To mitigate this, suggest that your client is the expert in their experience and that you are the expert in your field. Therefore, your client may feel more comfortable asking questions.
Clients may differ in their decision-making process. When offering next steps, ask your client, "what is your prefer way of making decisions?"
Gender Recognition Act
Watch here: https://youtu.be/Q6_x8BMgC04
California passed a Gender Recognition Act to make it easier for all transgender people living in California to obtain identification documents reflecting their gender. Read more here: https://transgenderlawcenter.org/resources/id/ca-sb179
This is a step to normalizing non-binary gender identities
When you receive identification that has a non-binary gender on it, ask yourself, "is gender relevant in this situation?"
Don't stare at or confront people who express a non-binary gender, especially in the bathroom.