Information For Nail Salon Customers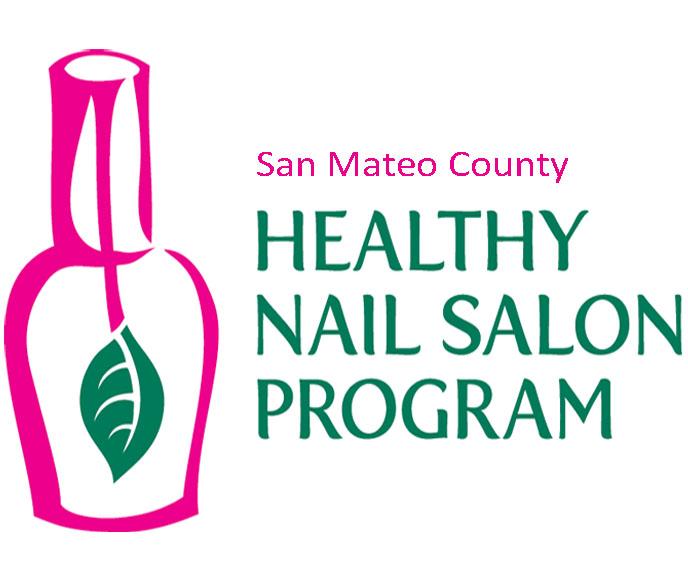 Show your support for healthier, safer nail salon practices by visiting certified Healthy Nail Salons! Support hard-working local businesses who have committed to safer, less-toxic products and practices.
The Healthy Nail Salon Program promotes nail salons that are healthier for customers, employees, and the planet by:
Certifying nail salons that have committed to using less toxic products, safer practices, and better ventilation.
Providing incentives to San Mateo County residents who are customers of certified nail salons.
The Program was launched in 2013 due to health concerns for nail technicians and customers exposed to hazardous chemicals found in nail salon products. Health impacts linked to nail salon chemicals include cancer, birth defects, asthma, rashes, and more.
Enter the Healthy Nail Salon Program Raffle!
Enter our raffle drawing for a $25 gift certificate to a certified Healthy Nail Salon of your choice! See below for a list of San Mateo County Healthy Nail Salons.
The drawing is open to all San Mateo County residents ages 18 or older. The raffle will accept entries from February 1 to May 31, 2022 with winners drawn on March 1st, April 1st, May 1st, and June 1st. Winners will be selected randomly and contacted within 5 business days of the drawing.
Certified Healthy Nail Salons in San Mateo County
Burlingame
Maite Nail & Skin Spa
349 California Drive
(650) 343-1227
Daly City
Friend's Nail & Company
7377 Mission Street
(650) 992-3816
Menlo Park
Ann's Nail Spa (does not accept certificates)
1150 El Camino Real
650-326-7755
Lyna's Beauty Salon (does not accept certificates)
515 El Camino Real
(650) 556-4463
Millbrae
Alpha Nails (does not accept certificates)
1330 El Camino Real
(650) 797-9018
Today's Nails
18 Hillcrest Boulevard
(650) 697-1838
Pacifica
Ele Ela Nail Salon (does not accept certificates)
1831 Palmetto Avenue
(650) 355-1227
Kim's Natural Nails (does not accept certificates)
450 Dondee Way, Suite #12
(650) 355-8744
Nails by Lisa
345 Rockaway Beach Avenue
(650) 738-8186
San Carlos
AvantGard Spa
1224 El Camino Real
(650) 591-1498
San Bruno
Image Perfection
1310 El Camino Real #G
(650) 873-1198
San Mateo
Mani-Cute Nail Salon
1864 S. Norfolk Street
(650) 349-3536
Relaxing Nails & Spa
639 S. B Street
(650) 548-9198
7 Sisters Nail Spa (does not accept certificates)
101 W 25th Avenue
(650) 573-8899
Touch of Beauty
13 41st Avenue
(650) 572-9874