Half Moon Bay 'Heroes' Honored for Housing Displaced Farmworkers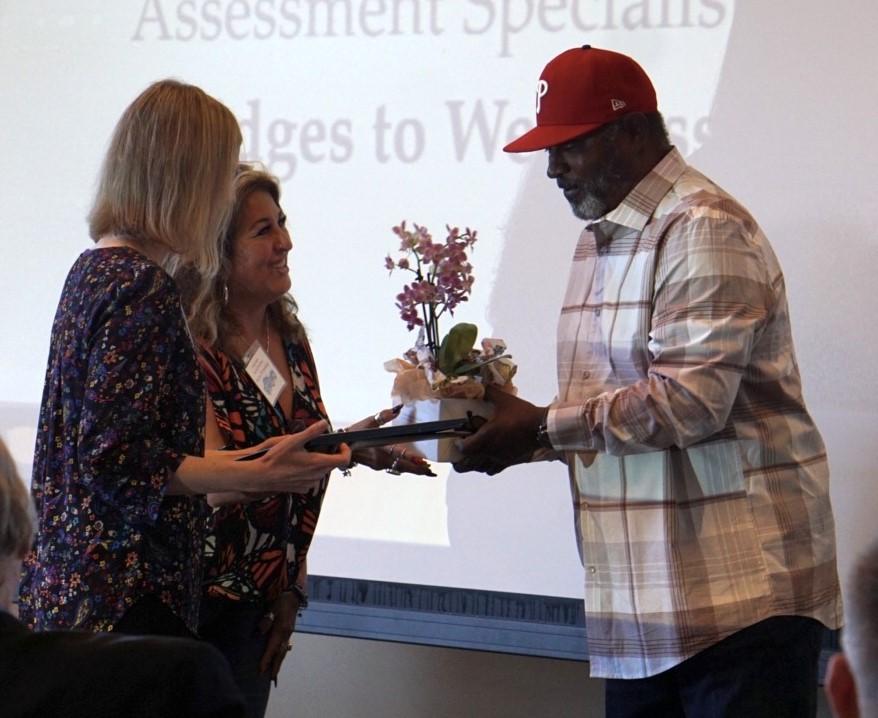 Nine Half Moon Bay landlords were recognized for helping house displaced farmworkers at the 16th annual Housing Heroes awards in Redwood City on October 18. In the face of tragic shootings at coastal farms in January, housing services agency Abode coordinated with this year's recipients to make families feel safe and at home by knocking down traditional lease barriers to facilitate quick and efficient move ins to homes.
The following landlords were recognized: Ralph Ely, Kathy Caloca, David Cresson, Rod Chittenden, Sydney-Billig Tyler – Parker, Paul Rogerville, Paula Bennett, and Jim and Cynthya Wilkinson. Anyone who helped these families as they navigated significant loss is a hero.
The event, which drew its largest crowd yet this year, celebrates community organizing and partnership by awarding San Mateo community leaders who have shown exceptional initiative in providing and maintaining housing for residents.
The Housing Hero awards are selected and coordinated by The Change Agent Housing Committee made up of community providers, County partners, and staff of the Behavioral Health and Recovery Services division at San Mateo County Health. Dr. Jei Africa, director of Behavioral Health and Recovery Services shares, "These awards elevate individuals and organizations that go an extra mile ensuring that our clients have safe housing options. We know that stable housing is critical in each person's wellness and recovery. We are grateful for all their support; these individuals help save lives!"
Also recognized from the Coastside community was Judith Guerrero, Executive Director of Coastside Hope. Coastside Hope is based in El Granada and provides food, clothing, and housing assistance for Coastside neighbors. Judith was recognized for being an instrumental force in assisting farmworkers displaced by the shooting, acting as early as the night it occurred.
Corina Rodriguez and the Community Development team at Puente de la Costa Sur were honored for their longstanding housing support of the South Coast community through financial assistance. This year Puente provided money under a similar program as the stimulus fund but for undocumented workers, ensuring families had access to recovery funds to help get through the devasting impact of repeated housing floods.
Recipient Marina Hernandez of Pacifica Resource Center was honored by a community member who shared that without Marina's help with food, supplies, and support he would still be living in a tent on the sand with his service dog, rather than in a furnished apartment.
Additional recipients included Jeffrey Edgerton a Bridges to Wellness case manager, EverWell Health System, the Navigation Center operated by LifeMoves, and former Supervisor Carole Groom who has supported the event for over 10 years.
The Change Agent Housing Committee would like to thank Samaritan House for generously catering the event, Shelldance Gardens for donating the orchids for the award recipients/housing heroes, Voices of Recovery for kindly lending their sound system, and Abode, for their assistance in finding the landlords.