Information for Nail Salon Owners, Managers, and Technicians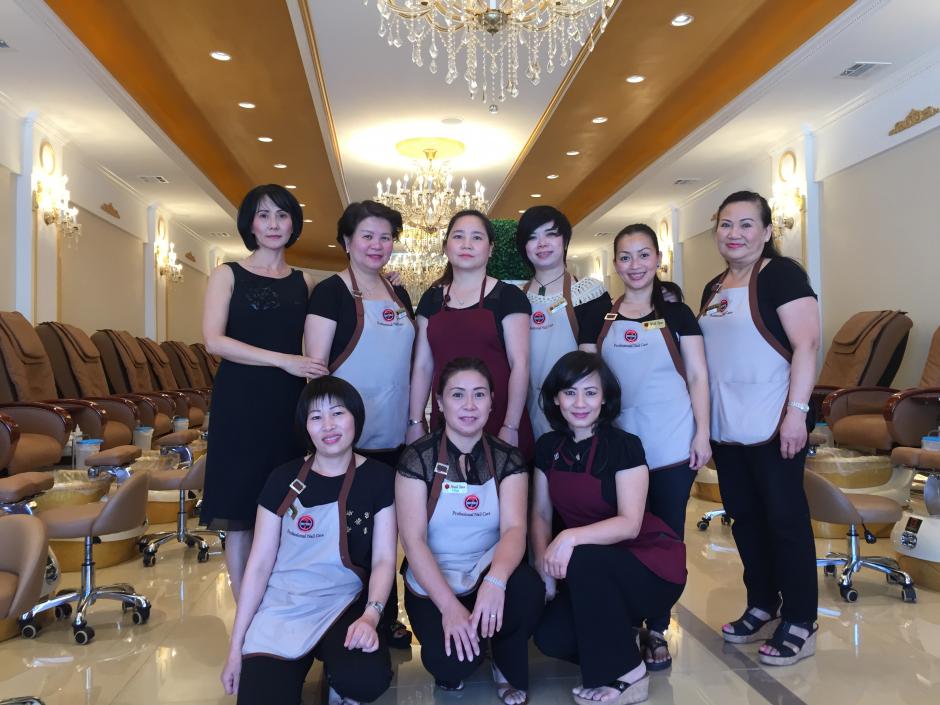 The Healthy Nail Salon Program certifies nail salons committed to using less toxic products, safer practices, and better ventilation. By becoming certified, you help ensure the safety of your employees and customers and can increase profits by attracting new clientele.
Interested in becoming a certified Healthy Nail Salon? Email Connie Tran at ctran1@smcgov.org or call/text (650) 388-2096.
Benefits of Becoming a Healthy Nail Salon
San Mateo County will help certified Healthy Nail Salons:
Attract more clients. Once certified, your salon will be awarded a framed certificate and/or a window decal to display at your store for customers to see. A 2019 resident survey showed 66% of respondents are willing to pay $5 to $10 more for a healthier nail salon service. Customers will seek out your salon because it will be the healthiest option.
Promote your business. Your salon will be listed on promotional materials that will be marketed online and distributed communitywide at no cost to you. Your salon will also be listed on the County's website.
Create a safer environment in the salon for your clients. Customers will no longer complain about fumes in the air. Ventilation units will be given to new certified salons on a first-come, first-served basis.
Enhance the health and productivity of your staff. With safer products, practices, improved ventilation, and more clientele, your staff can take pride in where they work.
Healthy Nail Salon Recognition Program Requirements
To become a certified Healthy Nail Salon, your salon must:
1. Use nail polishes without the toxic trio - dibutyl phthalate (DBP), toluene, and formaldehyde.
2. Acrylic nail products without without methyl methacrylate (MMA).
3. Use safer nail polish removers without ethyl or butyl acetate.
4. Avoid nail polish thinners. If using thinners, do not use those containing toluene or methyl ethyl ketone (MEK).
5. Ensure all nail salon staff wear nitrile gloves when using nail products.
6. Ventilate the salon to improve air quality indoors. Designate a specific area for artificial nail services and property ventilate the area.
7. Install a mechanical ventilation unit within one year of entering the program, if one does not already exist.
8. Train all nail salon staff on safer practices. Training will be provided by County staff onsite.
9. Be committed to trying and adopting safer nail products and practices.
10. Do not allow customers to bring in products unless they meet program criteria.
Safer products and practices will be determined by San Mateo County Environmental Health Services staff on a case-by-case basis in consultation with nail salons.