Emergency Medical Services Director Receives Lifetime Achievement Award
Nancy Lapolla has served over 25 years in public health and EMS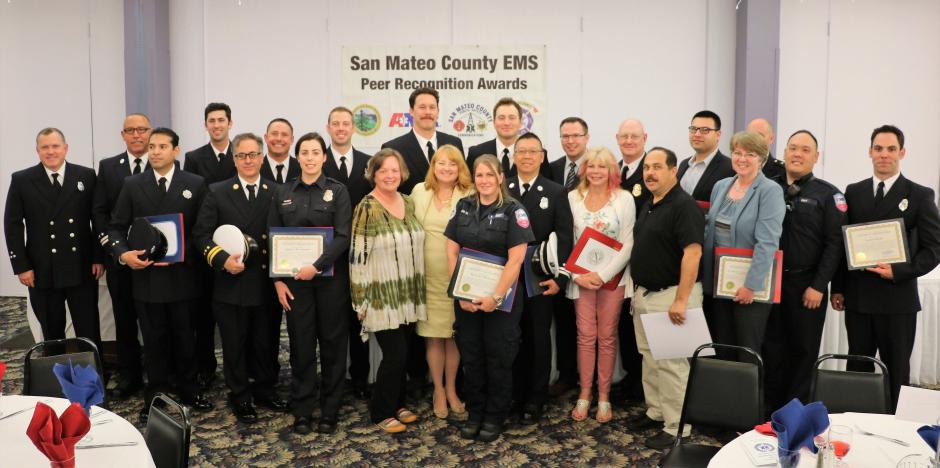 San Mateo County Health System's Director of Emergency Medical Services Nancy Lapolla was recently honored with a lifetime achievement award at the EMS Peer Recognition Awards. The annual ceremony recognizes the extraordinary service and contributions that EMS workers provide to the community. The event welcomed family, friends, colleagues, and federal and state elected officials to celebrate both the work of EMS generally and the accomplishments of the individual awardees.
The lifetime achievement award is the highest honor that can be conferred in the absence of extreme conditions and extraordinary circumstances. It is given by agencies of the EMS system, including the County of San Mateo, the Office of Public Safety Communications, local fire departments, and American Medical Response.
Nancy Lapolla has more than 30 years of experience in public health and EMS in both the public and private sectors. During her career, she established herself as an expert in health care preparedness and disaster planning with an emphasis on health education.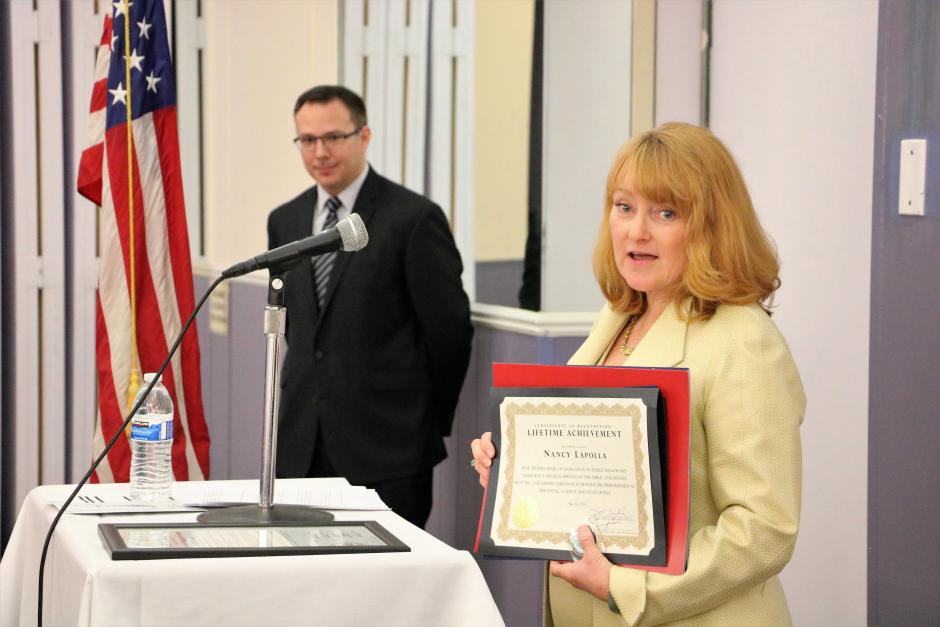 Nancy has served on numerous statewide committees and task forces including a term as president of the Emergency Medical Services Administrators' Association of California and chair of its disaster response subcommittee.
Nancy was critical in the development of the California Disaster Medical Operations Manual, the State Public Health and Medical Emergency Operations Manual, and the Medical Health Operational Area Coordinator Manual. These documents allow health departments, hospitals, medical professionals, skilled nursing facilities, and other groups to provide a coordinated response during a major emergency.
As administrator for the San Mateo County Health System's EMS agency, Nancy has lead a team of twelve staff for the past four years. During San Mateo County's mutual aid response to the 2017 North Bay fires, she provided medical health resource coordination to Sonoma and Napa Counties.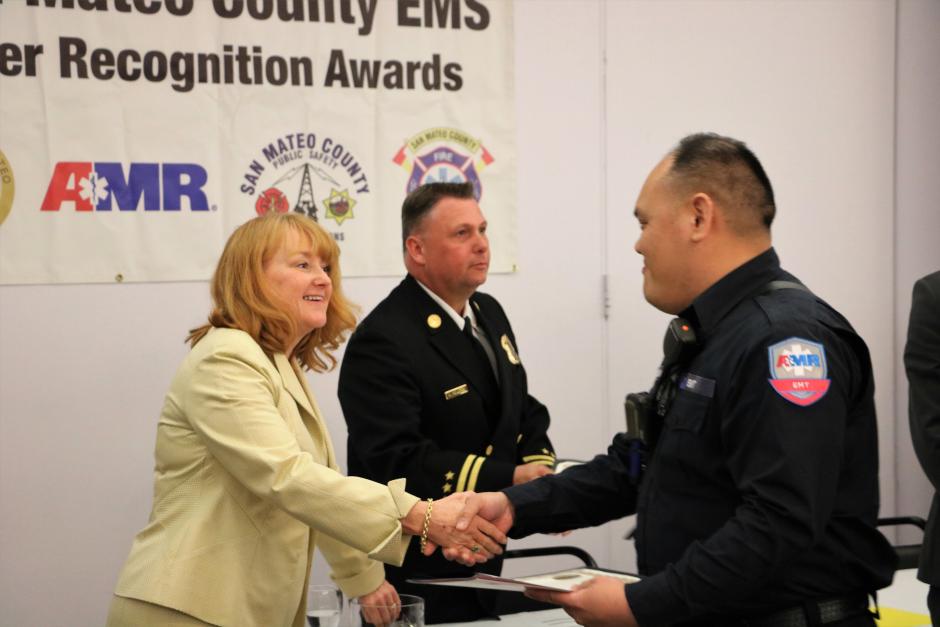 From disaster preparedness, response, and recovery to mitigation and oversight, Nancy's leadership has greatly benefited our local community and the wider region. We thank Nancy for her many years of service and congratulate her on this lifetime achievement award.