Transgender Day of Remembrance 2018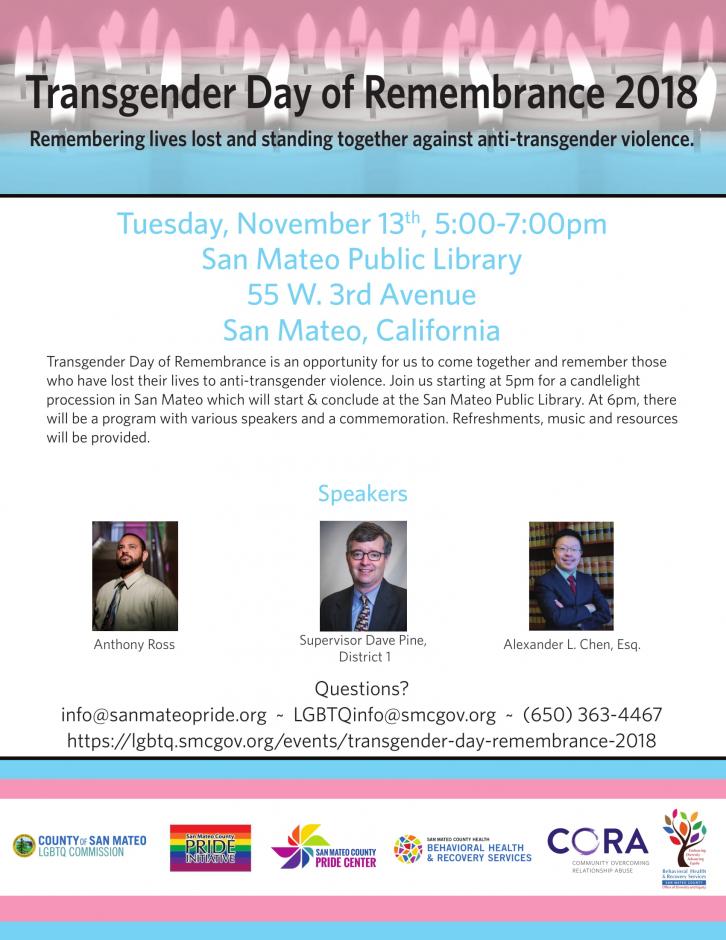 Please join us for our Transgender Day of Remembrance Gathering on November 13th, 2018 from 5:00pm-7:00pm at San Mateo Public Library. Our program will begin with a candlelight procession and solidarity chants through downtown San Mateo at 5:00pm. Afterwards, we will return to the library to hear from community speakers (additional youth speakers not included on flyer), share resources and learn about actions we can all take to stand in solidarity against anti-transgender violence. As a few of our nation's leaders consider redefining the meaning of gender, erasing the experiences of transgender folks, we must unite to raise awareness of anti-transgender violence and the lethal implications of defining gender strictly within a binary. Our collective resistance is one more step towards wellness and healing for us all.
This event is brought to the community by the PRIDE Initiative, the LGBTQ Commission , The San Mateo County Pride Center, and BHRS Office of Diversity and Equity.