Coastside Community Event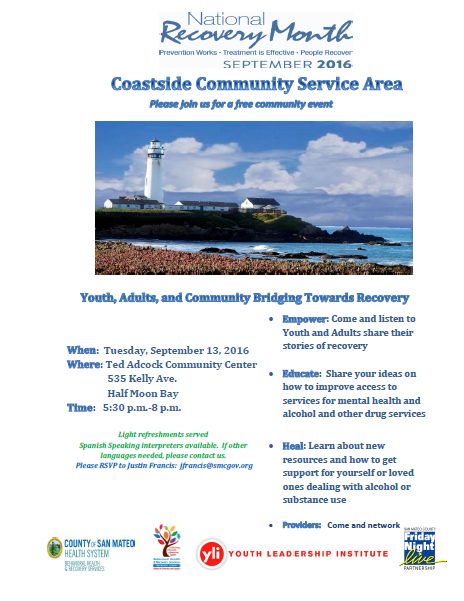 The BHRS Coastside Community Service Area, Youth Leadership Institute, and Office of Diversity and Equity is hosting a community event to help educate the public about mental health and substance use related services available in the community.
Tuesday, Sept. 13th from 5:30 p.m. – 8 p.m.
Ted Adcock Community Center
535 Kelly Ave., Half Moon Bay
The event will be conducted in English and Spanish, interpreters will be present if needed.
Any questions, please feel free to contact Ziomara Ochoa
zochoa@smcgov.org or Justin Francis jfrancis@smcgov.org.
Coastside Community Event Flyer - English
Coastside Community Event Flyer - Spanish