2018 San Mateo County EMS Peer Recognition Awards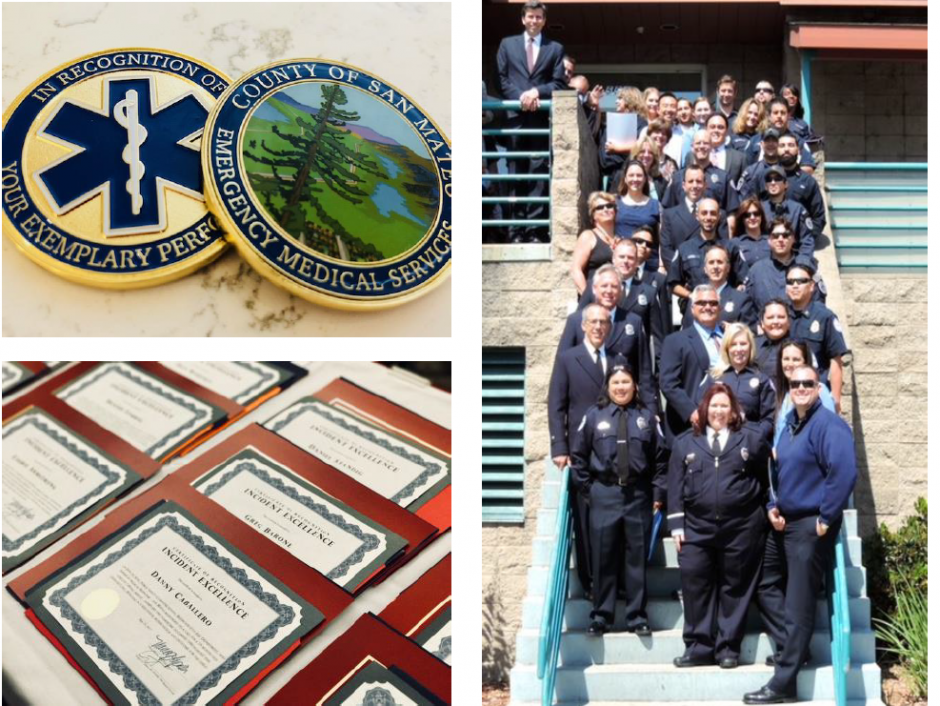 The San Mateo County Pre-hospital EMS Peer Recognition Awards is an annual award program recognizing EMS system providers for excellence, and going above and beyond the call of duty.
This program was developed in 2014 by your EMS system colleagues to recognize the extraordinary service and contributions that you and your EMS peers provide to our system and community. This will be our fifth annual event where family, friends, colleagues and representative from Federal and State elected officials come together to celebrate the EMS system as a whole as well as the selected awardees.
Awardees will be recognized at a ceremony held May 23, 2018, along the following categories:
Meritorious Service
Off Duty Life-Saving Service
Incident Excellence
Community Service
Universal EMS Delivery
Lifetime Achievement 
Related Links & Notices