Criteria for Lifting Indoor Mask Mandate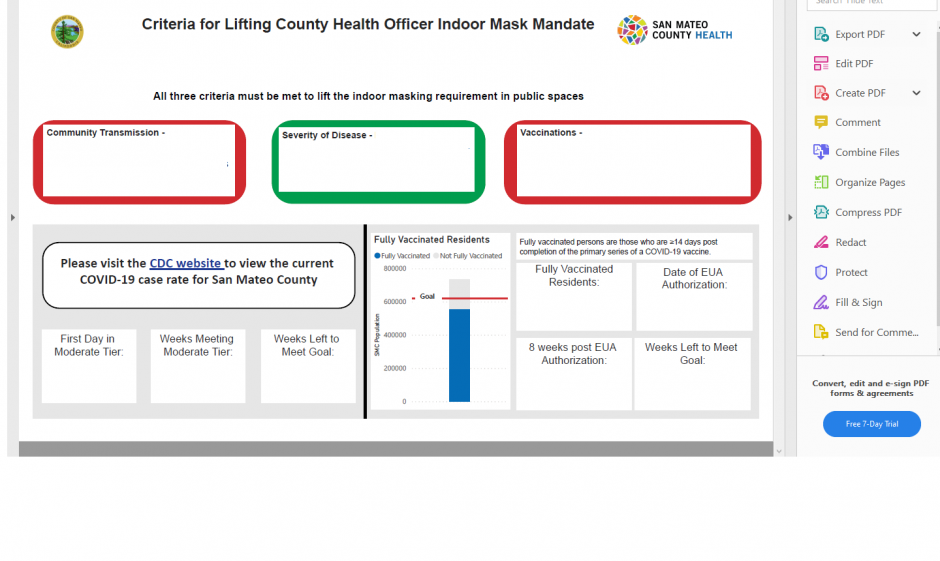 San Mateo County has followed the state in lifting its indoor mask mandate for vaccinated persons, effective February 16. Read more here.
By aligning with the state masking rules, the participating Bay Area counties will not need to meet previously established criteria for lifting local masking orders, which were devised at a different point in the pandemic. This dashboard has been updated for the final time and will be retired.