Coronavirus Frequently Asked Questions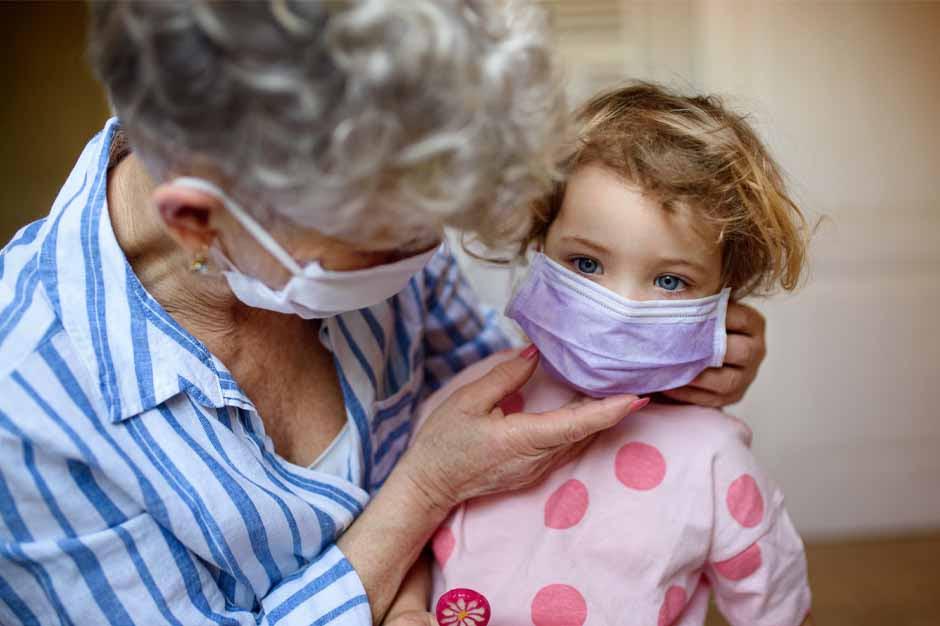 Businesses
For all business questions related to environmental health services, please visit San Mateo County Environmental Health Services webpage https://www.smchealth.org/eh
Children
WHERE COULD I FIND MORE INFORMATION ABOUT CARING FOR CHILDREN?
Please visit San Mateo County's frequently asked question page on caring for children.
HOW DO I TALK TO MY CHILD ABOUT COVID-19?
As public conversations around (COVID-19) increase, children may worry about themselves, their family, and friends getting ill with COVID-19. Parents, family members, school staff, and other trusted adults can play an important role in helping children make sense of what they hear in a way that is honest, accurate, and minimizes anxiety or fear. CDC has created guidance to help adults have conversations with children about COVID-19 and ways they can avoid getting and spreading the disease.
WHAT GUIDANCE HAS THE CALIFORNIA DEPARTMENT OF EDUCATION (CDE) ISSUED IN RESPONSE TO COVID-19?
The CDE is following the guidance issued by the California Department of Public Health. For more information, read the guidance here.
General Public
WHAT RESOURCES ARE THERE TO HELP COPE WITH STRESS AND ANXIETY?
The outbreak of coronavirus disease 2019 (COVID-19) may be stressful for people. Fear and anxiety about a disease can be overwhelming and cause strong emotions in adults and children. Coping with stress will make you, the people you care about, and your community stronger. Please visit the Center of Disease Control and Prevention (CDC) for stress and coping resources.
WHAT MENTAL HEALTH AND SUBSTANCE USE RESOURCES ARE AVAILABLE?
If you or someone you know is experiencing challenges with anxiety, panic, depression, alcohol and drug use or other emotional distress, please visit San Mateo County's COVID-19 Mental Health resource page.
WHAT IS THE NOVEL CORONAVIRUS? AND COVID-19?
The novel coronavirus is a new respiratory virus first identified in Wuhan, Hubei Province, China, in December of 2019. The virus has now spread to many countries around the world, including the United States, prompting the World Health Organization to declare a pandemic. A pandemic occurs when the whole world is experiencing the same disease at the same time. Technically, the virus is named SARS-CoV-2 and the disease it causes is called COVID-19 (coronavirus disease 2019). For more information on the novel coronavirus (COVID-19), please go to the website of the Centers for Disease Control and Prevention (CDC).
WHAT ARE THE SYMPTOMS OF NOVEL CORONAVIRUS (COVID-19)?
The Center for Disease Control and Prevention (CDC) states that people with COVID-19 have had a wide range of symptoms reported, ranging from mild symptoms to severe illness. Symptoms may appear 2-14 days after exposure to the virus. People with the following symptoms, or combination of symptoms, may have COVID-19: cough, shortness of breath or difficulty breathing, fever, chills, repeated shaking with chills, muscle pain, headache, sore throat, new loss of taste or smell. Read More
WHERE DID THE CORONAVIRUS (COVID-19) COME FROM?
This information is not yet known. Coronaviruses are a large family of viruses that are common in many different types of animals including camels, cattle, cats, and bats, among others. Rarely, animal coronaviruses can infect people, and then spread among people. The animal source of this novel coronavirus (COVID-19) is not known right now.
HOW DOES THE VIRUS SPREAD?
The virus is thought to spread mainly from person-to-person, between people who are in close contact with one another (within about 6 feet), and via respiratory droplets produced when an infected person coughs or sneezes. These droplets can land in the mouths or noses of people who are nearby or possibly be inhaled into the lungs. See CDC's How Coronavirus Spreads.
IS THERE A VACCINE FOR NOVEL CORONAVIRUS?
No. Efforts to develop a vaccine are underway, but currently, there is no vaccine available to protect against novel coronavirus.
HOW CAN YOU REDUCE COVID-19 IN LONG-TERM CARE & LICENSED RESIDENTIAL FACILITIES?
Please refer to Reducing The Spread Of COVID- 19 flyer. Read here
WHAT IS THE TREATMENT IF SOMEONE GETS SICK?
There is no specific treatment for novel coronavirus (COVID-19). Patients who are confirmed to have the disease will be cared for by health care professionals, working closely with San Mateo County Health.
WHAT ACTIONS CAN WE TAKE TO PREVENT AND PREPARE FOR CORONAVIRUS?
Steps to prevent the spread of the flu will also help guard against the spread of COVID-19: cover your cough and sneezes, wash your hands frequently, avoid shaking hands and touching your face with unwashed hands, and if you are not feeling well or are experiencing a cold, the flu, or other symptoms, contact your primary care provider and stay home from school or work. Take steps to improve your personal and organizational preparedness. Refer to the coronavirus section of our website for more information.
Individuals can prevent illness by taking the following actions:
Frequently wash hands with soap and water for at least 20 seconds;
Always cover your cough or sneeze;
Stay home if you are sick;
Get your flu shot to protect against the flu or symptoms similar to COVID-19; and
If you have recently returned from a country with ongoing COVID-19 infection, monitor your health and follow the instructions of public health officials.
Individuals can prepare for the disruption that outbreaks cause:
Make sure you have a supply of all essential medications for your family;
Make a child care plan if you or a caregiver are sick;
Consider how your family will manage school closures; and
Consider how you can care for a sick family member without getting sick yourself.
IF I HAVE A FEVER, COUGH, OR SHORTNESS OF BREATH, DO I HAVE NOVEL CORONAVIRUS?
It is cold and flu season now, and many people have symptoms of illness that are not related to COVID-19. If you have fever, cough, or shortness of breath, contact your medical provider right away and tell them about your symptoms and any recent travel. Be sure to call ahead before you visit the office, clinic, or hospital, so that the medical provider can prepare for your visit. If you don't have a provider and need medical advice, please contact the New Patient Connection Center at 650-372-3200 or contact Health Plan of San Mateo's Advice Nurse line: 1-833-846-8773
HOW MANY PEOPLE IN THE UNITED STATES HAVE GOTTEN INFECTED BY COVID-19?
The Centers for Disease Control and Prevention (CDC) are tracking the number of infections in the United States. Information on the current U.S. case count of Novel Coronavirus infections can be viewed on the CDC website.
COVID-19 TESTING
IS COVID-19 TESTING AVAILABLE IN SAN MATEO COUNTY?
Yes. There is a test program for COVID-19 at sites in the Bay Area. If you are interested in learning more, please click here. Read the press release here.
HOW DO LABORATORIES CONDUCTING COVID-19 DIAGNOSTIC TESTS REPORT RESULTS?
Laboratories conducting COVID-19 diagnostic tests are required to follow reporting guidelines outlined in the Order of the Health Officer No. c19-4.
IS IT POSSIBLE TO POST THE NUMBER OF TESTS YOU'VE ADMINISTERED ALONGSIDE CONFIRMED CASES?
Yes, you can locate this information on the San Mateo County Health website COVID-19 Data Dashboards.
CLOTH FACE COVERS
WHY ARE WE BEING ASKED TO COVER OUR FACES NOW?
As COVID-19 can be spread by people who are not showing symptoms, cloth face coverings, when combined with physical distancing and hand washing, may prevent the spread of the virus to others when going outside for essential activities. Cloth face coverings must cover the nose and mouth. Covering your face is about helping others. By covering your face when you go out for essential reasons, you're not only complying with a public health order, you are being a good neighbor and community member.
HOW CAN THIS HELP?
Health officials are observing that some people have no or very mild symptoms and may have coronavirus and not know it. When away from home, covering your face and mouth, along with other measures, can further prevent other people from exposure to the virus.
WHAT SHOULD I WEAR; WHERE CAN I FIND THE RIGHT FACE COVERING?
Any cloth material that can be washed will work. This includes scarves, bandanas, t-shirts and sweatshirts, and even towels. If you have sewing supplies, you can create your personal mask. Remember, the supply of N95 and surgical masks is limited, and you should not try to acquire them. Reserve these necessary items for health care professionals.
HOW SHOULD I HANDLE MY FACE COVERING WHEN I RETURN HOME?
Always wash your hands or use hand sanitizer before and after touching your face and face covering. Wash your face covering frequently — ideally after each use — with detergent and hot water. Dry on the high heat cycle. It's recommended that you have a dedicated laundry bag to store dirty face coverings until they can be washed.
IS COVERING MY FACE PART OF A LEGAL ORDER FROM THE SAN MATEO COUNTY HEALTH OFFICER?
Yes, the San Mateo County Health Officer, in coordination with other Bay Area health departments, is requiring residents to cover their nose and mouth with a face covering, such as a bandana, scarf, towel, or other piece of cloth or fabric, when leaving home in many situations. Read the face covering order here.
WHERE CAN I FIND MORE INFORMATION ABOUT FACE COVERINGS?
Please visit San Mateo County's frequently asked question page on face coverings.
FINANCes and employment
WHO IS FUNDING THE COUNTY'S COVID-19 RESPONSE?
San Mateo County is working with fiscal partners at the local, state and federal government levels to appropriate funds for our response to the novel coronavirus (COVID-19.)
WHAT ARE THE FINANCIAL IMPLICATIONS OF THE COVID-19 RESPONSE?
At this time we do not know, and this is an evolving situation, therefore we can expect things to change. We will work with the appropriate government agencies to assess cost.
IS THERE RECOURSE FOR THOSE WHO LOSE INCOME DUE TO THE COVID-19 VIRUS?
The federal and state governments are publicly discussing the fact that the novel coronavirus (COVID-19) outbreak will undoubtedly have fiscal implications at all levels -global, national, regional, local and individual. Please check the County's Emergency Operations Center.
DO YOU HAVE ANY RESOURCES FOR THOSE IMPLEMENTING TELEWORKING FOR THE FIRST TIME?
People in telework arrangements tend to be more successful when: (1) they have a clear plan indicating on what projects and tasks they will work remotely; (2) they work on developing the personal habit and agreement to review the progress made every day and share that progress with their manager and others –this helps with mental focus and productivity; (3) they plan social time into their day to deal with feelings of boredom, withdrawal or isolation that might come up; and (4) they have some "practice runs" if at all possible, where they work from home for a full day more than once, to learn what challenges (practical, emotional etc.) come up and address them before the person switches to 100% remote work. An increase in communication is vital to support as seamless a transition as possible to telework.
SAN MATEO COUNTY RESPONSE
HOW IS SAN MATEO COUNTY HEALTH RESPONDING?
San Mateo County Health officials are working closely with the California Department of Public Health (CDPH) and Centers of Disease Control and Prevention (CDC) to respond to the outbreak of COVID-19. We are providing information to health care providers in our county on how to safely and effectively evaluate ill people who have symptoms. We continue to monitor the situation, work with our partners to identify any possible cases, provide information and consultation to ensure that possible cases are diagnosed and managed safely, as well as implement recommendations from the CDC. Additionally, we conduct full investigations, assist with logistics from transportation to accommodations with all positive cases.
WHAT IS SAN MATEO COUNTY DOING TO PROTECT OUR HEALTH?
San Mateo County Health is working to contain the spread of the virus and reduce harm in the community. We are focused on the most vulnerable groups, including older adults, people with underlying medical conditions, those experiencing housing insecurity or homelessness or particular living situation that make isolation at home very challenging. At this phase of virus spread, preserving the capacity of first responders, healthcare workers and critical healthcare institutions such as hospitals and their inpatient hospital capacity are high priorities. Every sector has a role to play to ensure community health and safety. Individuals, businesses, nonprofit organizations, faith institutions and the education sector can all do their part. Video: Coronavirus Protecting the Public – San Mateo County Health
CAN I TRAVEL? WHAT ARE THE RESTRICTIONS?
San Mateo County Health's resources are focused on protecting the health of the community through health-specific interventions and support. Please follow these links to these sources for travel-related information:
STATUS OF COVID-19 IN SAN MATEO COUNTY
ARE THERE ANY CASES OF COVID-19 IN SAN MATEO COUNTY?
Official information about COVID-19 cases in San Mateo County is regularly updated at the COVID-19 Data Dashboards. We have verified that there is wide community spread of the novel coronavirus in San Mateo County and strongly advice that you take recommended steps to avoid contributing to further spread.
WHAT HAPPENS IF I AM A SAN MATEO COUNTY RESIDENT UNDER VOLUNTARY HOME QUARANTINE FOR COVID-19?
Those who should safely isolate at home will receive direct guidance from San Mateo County Health or your healthcare provider.
SHOULD I STOCK UP ON SUPPLIES LIKE MEDICATION, FOOD, ETC., IN CASE THERE IS A LARGER COVID-19 OUTBREAK?
Please refer to the Center for Disease Control guide for preparing for COVID-19. Preparing for COVID-19
WHAT IS THE PROCESS FOR NOTIFYING MY PLACE OF EMPLOYMENT THAT I AM UNDER QUARANTINE?
We recommend you follow established protocols for escalation within your place of work. In most cases, this starts by informing your direct supervisor and seeking guidance from them regarding the rest of the process.
HOW DO I FIND OUT MORE INFORMATION ABOUT COVID-19 FOOD-RELATED RESOURCES?
San Mateo County Health's resources are focused on protecting the health of the community through health-specific interventions and support. Read more on Food-Related Resources here.
WHO DO I CONTACT IF I NEED MORE INFORMATION ABOUT CORONAVIRUS IN SAN MATEO COUNTY?
Call 211 for non-emergency and non-medical questions about coronavirus. You may text 'coronavirus' to 211211 for text updates, or sign up for SMC Alert.
WHAT RESOURCES FOR INFORMATION CAN WE TRUST?
Healthcare Providers
WHERE CAN I FIND COVID-19 GUIDANCE AND RESOURCES FOR CLINICIANS AND FACILITIES ?
Please refer to the COVID-19 Guidance and Resources for Clinicians & Facilities webpage for more information. Click here .
WILL EXISTING RESPIRATORY VIRUS PANELS, SUCH AS THOSE MANUFACTURED BY BIOFIRE OR GENMARK, DETECT COVID-19?
No. These multi-pathogen molecular assays can detect a number of human respiratory viruses, including other coronaviruses that can cause acute respiratory illness, but they do not detect COVID-19.
WHAT SHOULD I DO WITH MY STOCK OF N95 RESPIRATORS THAT HAVE PASSED THEIR MANUFACTURER DESIGNATED EXPIRATION DATE?
Do not discard unused, expired N95 respirators. Instead, contact your Infection Control or Health & Safety office. Per CDC, in times of shortage, consideration can be made to use N95 respirators beyond the manufacturer-designated expiration date. See details here: Strategies for Optimizing the Supply of N95 Respirators and Release of Stockpiled N95 Filtering Facepiece Respirators Beyond the Manufacturer-Designated Shelf Life: Considerations for the COVID-19 Response. Please note that CDC does not recommend using N95s beyond the manufacturer-designated shelf life in surgical settings. For more information please see CDC FAQ for Health Care Professionals.
Older Adults
WHAT IS THE GREAT PLATES DELIVERED PROGRAM?
Great Plates Delivered San Mateo County will deliver three free meals a day to older adults in San Mateo County who are at heightened risk due to COVID-19 and are unable to obtain or prepare meals on their own while sheltering in place during the coronavirus outbreak. Currently, Great Plates Delivered is only funded through November 7, 2020. Learn more >>
HOW CAN YOU REDUCE COVID-19 IN LONG-TERM CARE & LICENSED RESIDENTIAL FACILITIES?
Please refer to Reducing The Spread Of COVID- 19 flyer.
WHICH POPULATIONS ARE ESPECIALLY VULNERABLE TO COVID-19?
Please refer to the Centers for Disease Control and Prevention (CDC) for information regarding high risk populations at the CDC Website.
WHAT CAN VULNERABLE POPULATIONS DO TO PREPARE FOR AND COPE WITH THE NOVEL CORONAVIRUS (COVID-19)?
The Administration on Community Living also offers additional guidance regarding steps individuals with disabilities and older adults may take to prevent COVID-19. In addition, you may consult with your health care provider about how to protect yourself if you are part of this group. Moreover, the statements of our county's Health Officer offer further guidance. Lastly, and considering how quickly the situation is evolving, please keep up to date with the guidance stemming from the Governor of California through the California Department of Public Health.
CENTERS OF EXCELLENCE
In an effort to proactively coordinate care for residents during the novel coronavirus (COVID‐19) outbreak, San Mateo County Health and key partners in our local healthcare sector announce the designation of three Skilled Nursing Facilities as Centers of Excellence. These facilities were identified for their high standards of patient care and expertise with infection control. Centers of Excellence will treat COVID‐19 positive patients discharged from local hospitals, as well as patients from community settings who have COVID‐19 and require a higher level of care.
HOW DOES CORONAVIRUS IMPACT NURSING HOMES?
The elderly and people with existing health conditions are at higher risk and are emphatically encouraged to take the recommended precautions to avoid acquiring the disease. The Centers for Disease Control and Prevention have dedicated resources on their website.
If residents of Skilled Nursing and Assisted Living facilities have concerns or complaints they can contact the Long Term Care Ombudsman Services at: (650) 780-5707 or go to the Area Agency on Aging page.