New Director of Behavioral Health and Recovery Services
Welcome David Young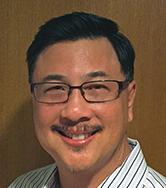 We are pleased to announced that David A. Young, Ph.D., MPH has joined San Mateo County Health as Director of Behavioral Health and Recovery Services, following Stephen Kaplan's (current Director) retirement on September 30.
David brings more than 30 years of diverse experience in the behavioral health nonprofit and private sector arenas, including most recently as Chief Clinical Officer for Sagesurfer, a behavioral health technology company.
He has also held executive leadership roles in Bay Area community organizations, Edgewood Center for Children and Families, Community Health for Asian Americans, Stars Behavioral Health Group and Asian Community Mental Health Services.
Previously he developed and led years a multidisciplinary behavioral health group for 15 years that provided behavioral health services through contracts with managed care organizations, medical groups, universities and businesses.
David received his doctorate in Clinical Psychology at the California School of Professional Psychology, and began his career delivering psycho-social services to children and families coping with chronic and end stage illnesses in hospital settings.
He completed his post doctoral fellowship in the multi-cultural training program at Boston University School of Medicine, and completed a master's degree in Public Health at Harvard.
Please join us in welcoming David!