In Memory of Nang Du, MD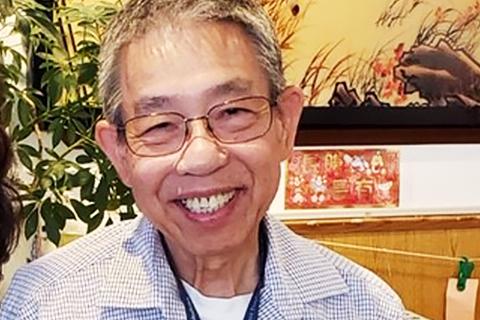 Nang Du, MD served as the Medical Chief of Behavioral Health and Recovery Services' (BHRS) North County Clinic in Daly City for over 11 years. Born in Chau Doc, Vietnam on October 10, 1950, he passed away on November 12, 2019.
An active part of his professional community, Dr. Du served as an American Psychiatric Association (APA) Distinguished Life Fellow and a Northern California Psychiatric Society member for over 30 years. He also served on the APA Committee of Asian-American Psychiatrists for six years, graciously hosting the meetings at his home for many years.
Dr. Du grew up in Chau Doc and Da Lat, Vietnam, and graduated from the University of Saigon Medical School in 1975.  He completed a residency in internal medicine and tropical medicine at Choquan Hospital for tropical diseases.
After leaving Vietnam as a boat person in 1979, Dr. Du began to volunteer in 1983 on Unit 7C, the Asian-focused psychiatric inpatient unit at Zuckerberg San Francisco General Hospital. Being fluent in Vietnamese, Cantonese and Hakka, he was invaluable in providing culturally competent care to diverse patients. He entered the UCSF General Psychiatry Residency Program in 1985 and which he completed in 1989.
During his residency, he was awarded an APA/SAMHSA Minority Fellowship and contributed to cultural psychiatry training. Upon graduation, he became an Attending Team Leader on Unit 7C and a faculty member in the UCSF Department of Psychiatry, a position in which he served until 2009, supervising a countless number of UCSF medical students and psychiatry residents. He attained the rank of Clinical Professor.
In 2009, Dr. Du moved to the BHRS North County Clinic in Daly City, where he served as the Medical Chief, continuing to teach the residents in the San Mateo Psychiatry Residency Program. He retired in June 2019.
Dr. Du was deeply appreciated by his colleagues at the County. Bob Cabaj, MD, BHRS Medical Director, said that the Clinic plans to dedicate a staff reflection room in Dr. Du's memory.
"He was dedicated to the best care for seriously mentally ill clients and to the training of psychiatric residents. He was a mentor, supervisor and friend to many psychiatrists in the Bay Area," said Cabaj.
Another colleague, Hung-Ming Chu, MD, Deputy Medical Director for BHRS said,
"Dr. Du is fondly remembered by everyone at the North County Clinic as a loving father figure and master teacher for all staff, a fair and skillful arbitrator of conflicts, the decision maker in complex and difficult clinical situations and, all in all, a caring, compassionate and dedicated doctor for all his patients."
Dr. Du will be deeply missed by us all.