Holistic Care Approach Improves Client Outcomes
Total Wellness Integrates Mental and Physical Health Care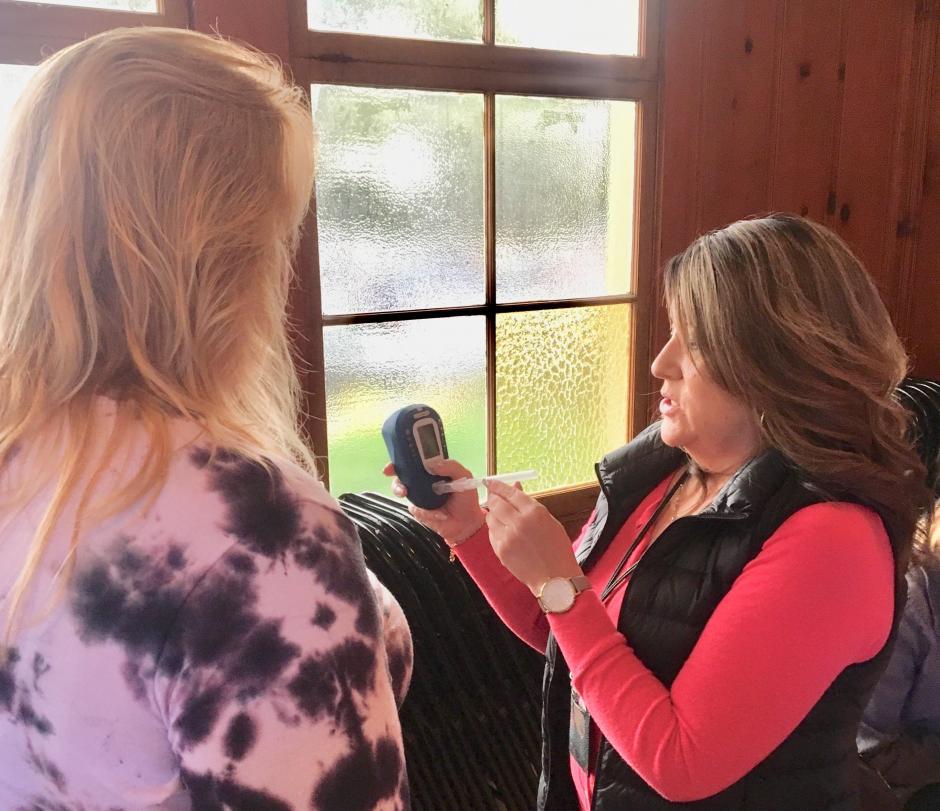 On average, people with behavioral health issues die 25 years earlier than their peers. The shortened life span is often attributed to less access and more barriers to obtaining preventive and general health care, including the challenges of navigating and coordinating between separate general health and behavioral health systems; mental illness-related factors such as low motivation, neglect for self-care, mistrust and fears for using general medical services; unhealthy lifestyles including inadequate physical activity, poor nutrition and smoking; substance abuse comorbidity, and socioeconomic disadvantages. As a result, behavioral health clients have increased prevalence of hypertension, diabetes, hyperlipidemia, smoking, obesity and morbid obesity leading to metabolic disturbances.
Creating A Solution: Behavioral Health & Primary Care Partner Up
BHRS and San Mateo Medical Center partnered together several years ago to address these issues by offering an innovative, integrated care approach to serve seriously mentally ill adult clients who also have physical health conditions. The program is delivered through a 5-year SAMHSA-MHSA start-up joint fund (the initiative is currently funded through Health Plan Medi-Cal Expansion). Two teams – Mental Health Primary Care (MHPC) and Total Wellness (TW) – were created to holistically serve the needs of our clients. MHPC provides on-site primary care services exclusively for behavioral health clients at Central, North and South county BHRS clinics, while TW provides care coordination, and health and wellness services at all five BHRS regional clinics. The two teams work closely together with a common vision of addressing the health disparities of our clients and improving their health outcomes.
Having a Positive Impact: Improved Physical and Psychological Health Outcomes
Since inception, TW has served over 700 clients with outcomes reflecting overall improved health. Our program ranked in the top 5% nationally for the management of diabetes and cholesterol among all SAMHSA Primary Health Care Integration grantees in 2015.
To date, we continue to see a consistent and solid improvement in our clients (compared to baseline at enrollment) in their management of the following key areas :
diabetes – 56.5% improved
cholesterol – 67.9% improved
blood pressure – 51.5% improved
Clients with complex health needs are also accessing treatment and specialty care sooner, which in turn improves our clients' general health status. As a result of their improved physical health, a majority of our clients report an improvement in their psychological distress level compared to when they first entered the program.
Various health data is collected, including but not limited to, indicators for diabetes, hypertension, hyperlipidemia, obesity, and smoking. This data is shared with the entire team for on-going quality improvement and program development purposes, as we adapt and refine our program offering based on these health outcomes.
In addition, client participation in the Total Wellness Consumer Advisory Committee helps us design services that better meet their needs.
Total Wellness – A Model for Complex Health Issues
Starting in 2012, TW began staffing nurse care managers (NCMs), health educators, and peer wellness coaches to provide comprehensive nurse care coordination/care management and an array of preventive-and-recovery-based wellness. Our NCMs who have both medical and psychiatric training provide comprehensive care coordination services, complementing any existing case management that clients may already receive. Nurse care coordination encompasses a full range of interventions ranging from assessing the physical and behavioral health needs of clients; identifying service gaps; engaging, motivating and activating clients' interest and commitment to connect with needed treatment and assisting with sustaining such connections; and utilizing clients' health data, such as various lab results to identify and obtain referrals and coordinate on-going services need. Regular clinical huddles and communications with MHPC's primary care providers enable tighter coordination of the clients' care needs and close monitoring of their progress.
TW health educators and peer wellness coaches offer one-on-one coaching and various psychoeducational wellness groups on a wide range of health and emotional topics, such as stress management, diabetes management and support, WRAP on Wellness, nutrition & diet, healthy weight, exercise/physical activities and Ash Thinkers & Ash Kickers smoking reduction and cessation groups.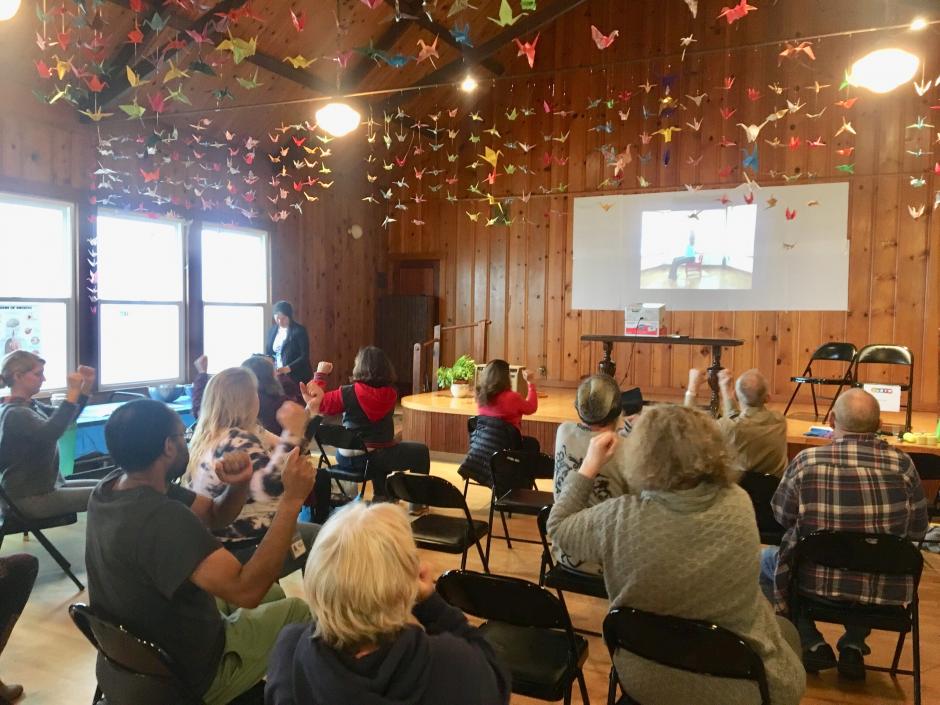 Staff meet the clients where they're at by utilizing motivational interview techniques and a harm reduction approach to aim for behavioral changes and to promote adaptive self-care and self-management skills. All staff are trained in Motivation Interviewing, Brief Action Planning, evidence-based-practice smoking cessation techniques, and standard of care response for diabetes, cholesterol and hypertension management and more.
Expanding Our Reach
TW extended our service area beyond the clinics to serve a broader range of clients. Over the past five years, weekly health & wellness groups have been offered to residents at the Cordilleras Mental Health Rehabilitation Center. More recently, we began conducting wellness visits to various board and care facilities, bringing psycho-health education to engage the residents.
Paradigm Shift to Integrated Care Approach
Health care services have historically been siloed when treating the complex health needs of a whole person – from the separation of behavioral and general health care systems, to the training, embedded beliefs and specialized care needs. But we know very well that people do not live their lives in a disjointed body-mind frame, nor do physical health and behavioral health needs emerge separately. Fortunately, the shift to care for our clients' holistic health needs has begun with the national response calling for an integrated care approach. There is still more work ahead of us to evolve this dynamic care shift for the benefits of all our clients.