Community Healthcare & Immigration Forums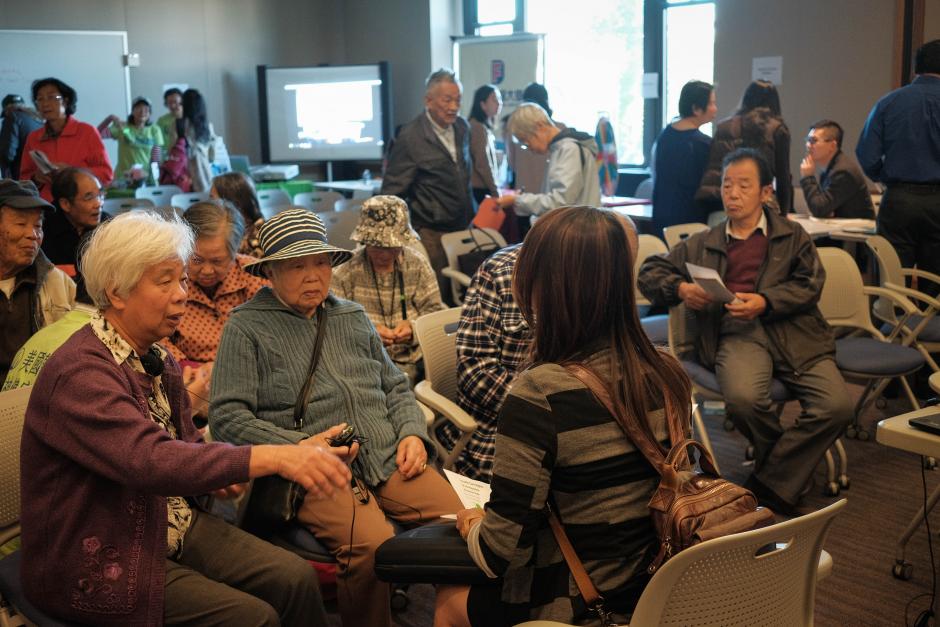 Amid looming changes to immigration laws and an increasingly heated national conversation about immigration, San Mateo County held two forums this month where community members could learn about important resources, share their experiences and get answers to their questions.
Health Care Rights and Immigration Forum
On October 14 the Chinese Health Initiative (CHI) hosted its first Health Care Rights and Immigration Forum for the Chinese community at Millbrae Library. Approximately 80 individuals attended in person, along with over 250 views to the Facebook live recording of the presentation, which anyone can re-watch. Local community agencies tabled at the resource fair and CHI was also recognized by Supervisor David Canepa and Chief of Staff from Supervisor Dave Pine's office for their work in hosting the forum for the Chinese community.
Attorneys from the Legal Aid of San Mateo County and the Law Office of Jean Chen presented on the complicated topics of health care coverage that immigrants are eligible for, benefits considered public charge, Estate Recovery for Medi-Cal programs and potential changes in the law related to family-sponsored and employment-based immigration.
Attendees expressed gratitude for the opportunity to ask long held immigration related questions without fear of repercussions.
Others were happy to discuss their eligibility for affordable health insurance.
The forum was organized by CHI members representing various departments within BHRS, and staffed by volunteers, including members from NAMI and the Filipino Health Initiative.
2nd Annual Immigrant Integration Summit
The 2nd Annual Immigrant Integration Summit was held in Redwood City on October 18. Stanford University Professor, Dr. Tomas Jimenez, covered the current landscape and trends of the immigrant population, and Duncan Lawrence, executive director for the Immigration Policy Lab at Stanford spoke about the impact of public policy.
Sarahi Espinoza Salamanca, founder of DREAMers Roadmap, and Diego Sepulveda and Ruby Martinez of UCLA's Dream Resource Center shared their journey to becoming DACA recipients and the positive impact they have had at both community and national levels. For example, Sarahi Espinoza Salamanca earned a spot on the 2016 Forbes "30 Under 3 Education" list for her scholarship app that helps undocumented students find money for college.
Local community leaders shared from their respective fields the effects of national rhetoric on immigrant youth. Panelists were Ziomara Ochoa, Clinical Services Manager with BHRS, Wei Lee, Program Coordinator for ASPIRE and Anne Campbell, Superintendent for San Mateo County Office of Education. They shared ways that their organizations were supporting immigrant youth and what the community can do to continue supporting them. Mario Lopez, legislative aid for Santa Clara County Supervisor, David Cortese, shared how Santa Clara County is supporting immigrant youth, including the internship program he started for undocumented youth in Santa Clara County.
The 150 attendees at the event made great progress in prioritizing the strengths, barriers and needs in San Mateo County to continue supporting immigrant youth.