Blog & Events
Upcoming Events and Blog News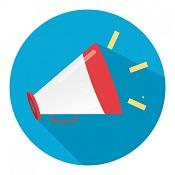 May 18 | Phoenix Garden Project Volunteer Day
Orchard Care Day! Help us with the installation of tree cages; continued planting, composting, watering; and work on pathways at 222 Paul Scannell Drive, San Mateo. More info and additional volunteer dates in June, July and August.
May 1-31: Over 40 Free Mental Health Awareness Month Events
Attend one of over 40 free public events throughout the month of May, many held at local libraries throughout the county. Informational workshops, wellness activities, film screenings, speaker panels, artistic performances, open mics, and more events are included. All ages are welcome and interpretation services are available for some events. For a complete list of events and additional details, visit www.smchealth.org/mentalhealthmonth.
June 15 | 7th Annual Pride Celebration "Rooted in Resilience"
Join us for a family-friendly, inclusive, free event to celebrate and recognize the LGBTQ+ community through entertainment, education, connection and fun. Saturday, June 15, from 11 am to 5 pm at the San Mateo Central Park. The festival includes live music, food trucks, performances, family friendly activities, local art and merchandise, entertainment, and local resources for mental and physical wellness. Download the event flier or visit the Pride Initiative's facebook page.
More on the BHRS Blog!
Apply for Office of Diversity and Equity internship opportunities
Soul Stroll in Coyote Pointe Park coming May 18
Follow the BHRS blog to stay up to date on current event and news at www.smcbhrsblog.org