Office of Diversity & Equity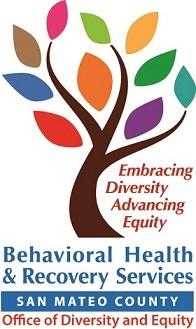 The Office of Diversity and Equity (ODE) is the hub for information and resources on addressing health disparities. More than ever, we believe that creating better health outcomes and opportunities for our clients means we must make a much stronger connection to broader social justice and equity efforts.
The beginnings of the ODE can be traced from the beginnings of The Diversity and Equity Council (formerly Cultural Competence Council/Committee), when a few staff members informally met at lunchtime to discuss diversity issues in their clinical case work. Currently, ODE provides oversight to the Diversity and Equity Council and the Health Equity Initiatives.
Our Mission
ODE is dedicated to addressing health disparities, health inequities, and stigma in the areas of mental health and substance use, and supporting wellness and recovery among underserved, unserved, and inappropriately served communities in San Mateo County.
Our Values
Cultural competence and cultural humility
Shared and multicultural leadership
Building bridges and sustainability of partnerships
Forward and out-of-the-box thinking
Advocacy and community capacity
Using data to determine outcomes
For more information including how to get involved, please contact:

Jei Africa, Director
Office of Diversity and Equity
(650) 573-2714
JAfrica@smcgov.org