Food Facility Plan Check Process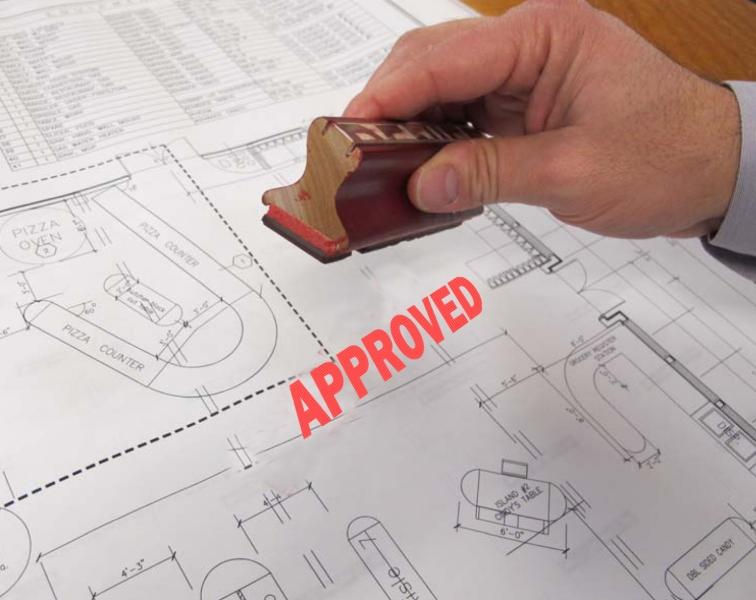 The Food Facility Plan Check program reviews plans for all new and remodeled facilities to ensure they support public health and safety, and comply with local and state health codes. Plans must be received and approved before any construction or remodeling takes place.
Plan review is required for:
New construction
Remodels
Replacement or installation of equipment
Replacement of floors/walls/ceiling finishes
Plans can be submitted between 8:00 am – 5:00 pm Monday through Friday at 2000 Alameda de las Pulgas, Suite 100. 
Submissions must include 3 sets of plans, signed Food Program Application, and a method of payment. Applications are available here.
For general inquiries and/or to schedule a consultation or plan check inspection, please attend drop-in consultation hours or contact:
Plan review drop-in consultation hours are 8:00 am – 10:00 am and afternoons by appointment only, Monday through Friday, at 2000 Alameda de las Pulgas, Suite 100. 
Plan Review Process
Application to Construct or Remodel a Food Facility
Plan Review Guidelines (comprehensive)
Plan Review Checklist
Approved Floor Finishes
Water Heater Guidelines
Ventilation Systems
Hood Systems
Plan Review FAQs