SMMC: Volunteer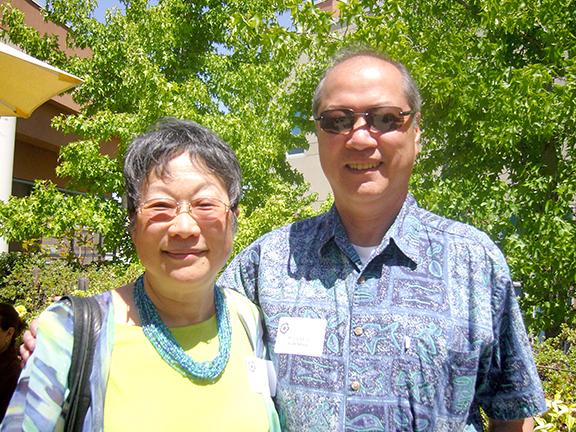 Thank you for your interest in volunteering with San Mateo Medical Center. Volunteers are an important part of our team, helping to support staff, enhance the patient experience, and bring smiles to those they meet.
We receive a large number of volunteer applications for our San Mateo location and we work hard to place everyone as soon as possible.
We also are looking for volunteers to support our clinics in Daly City, Half Moon Bay, Redwood City, and South San Francisco. If you are interested in volunteering at one of these locations, we will email you and set up a virtual meeting.
NEW! Summer Volunteer Program 2023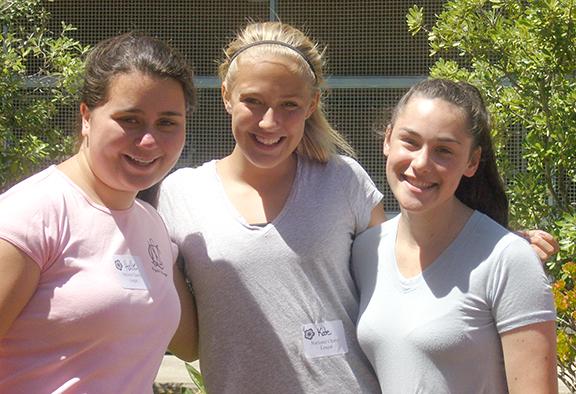 Are you interested in volunteering in a hospital during your summer break? Look no further! San Mateo Medical Center is looking for 20 eager volunteers who can commit for the months of June and July for a minimum of 15-20 hours a week Monday-Friday. You must complete 100-120 hours of volunteer service within two months. We accept volunteers 14 and older. Please review the list of requirements below.
Summer Program Requirements
Interested candidates must meet the following requirements:
Tuberculosis
Fill out the TB Screening form and submit documentation of your most recent TB test. Testing must have been done within the last one year. We accept either PPD skin test or QuantiFERON blood test.
​Measles, Mumps, Rubella and Varicella
Submit proof of immunity to Measles, Mumps, Rubella and Varicella. Immunity must be demonstrated by serological evidence (titers) or documentation of 2 vaccinations. If titers are below a level indicating immunity, you must receive a boosting dose of vaccine and submit documentation of vaccination.
Hepatitis B
Submit proof of immunity. If titers are below a level indicating immunity, it is recommended that you receive a boosting dose of vaccine. However, you have the right to decline by filling out a declination form.
Influenza
SMMC provides the vaccine free of charge during flu season. If you choose not to be vaccinated, you are required to wear a surgical mask in any patient care area for the entire flu season (October-May) per policy. If you received vaccination elsewhere, you must provide proof of vaccination to SMMC Employee Health by filling out the attached form. If you did not receive a flu vaccine you must fill out the flu declination form.
Tdap
Documented Tdap vaccine within the last 10 years. You have the right to decline vaccination but will need to fill out a declination form.
COVID-19 Vaccine (primary series and booster) OR approved exemption
Documented proof of being up to date (fully vaccinated with primary series and boosted) with COVID-19 vaccinations

Primary Series: Completing a 2-dose series (Pfizer or Moderna) or a single-dose vaccine (Janssen); Fully vaccinated is defined as > 2 weeks following receipt of the second dose in a 2-dose series such as Pfizer or Moderna, or > 2 weeks following receipt of one dose of a single-dose vaccine such as Janssen;
Booster: Completing a booster of Pfizer or Moderna given at least 6 months after the last dose of the primary series OR a booster of Janssen may be given at least 2 months after the last dose of the primary series
When can I apply?
The application will be open for one week, beginning on 3/26/2023 and closing at midnight on 4/3/2023. A second round of applications may open depending on the number of applicants accepted during this period. Check back on 04/23/2023.
What happens next?
The Volunteer Coordinator will contact you 1-2 weeks after the application window closes.
Contact Information
If you have urgent questions or concerns, email our volunteer inbox SMMC_Volunteer@smcgov.org. We will respond within 24 hours of receiving your email.
CLICK HERE to apply for our summer program!
Become a Volunteer
Use the volunteer form below to send us some basic information. We will contact you with the next steps if you are selected.
If you have questions, call our volunteer office at (650) 573-2797, Monday through Friday between 7:00 a.m. and 3:30 p.m. Or, email us any time. We look forward to connecting with you soon.
Please note that we have limited volunteer opportunities. If you are accepted, you will receive a confirmation email and phone call providing the following:
Volunteer Application
Confidentiality Statement
Interview Date
Thank you for your interest!
General Volunteer COVID-19 Requirements
Due to COVID-19, all volunteers are required to have documented proof that they are up to date with their COVID-19 vaccination.
A person is up to date with their COVID-19 vaccination if they have received all recommended doses in the primary series of vaccination and one booster when eligible (6 months after Pfizer of Moderna or 2 months after Janssen). Getting a second booster is not necessary to be considered up to date at this time.