Free Product Give Away Program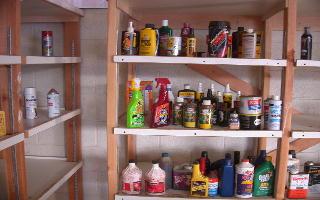 Many of the items collected at our HHW Collection Events are still in good condition These products include common household cleaners, auto supplies, fertilizers, wood preservatives, stains and latex paint.  At our Product Give Away Program Warehouse, these products are given away to the public free-of-charge. 
Please take only what you need.
The Product Give Away Warehouse is open on the 1st and 3rd Thursdays of the month from 3:00 - 4:00 pm. The warehouse is located at 310 Pine Street in Redwood City.
The Product Give Away warehouse is NOT A DROP-OFF LOCATION! For more information please call (650) 372-6200.