Nutrition Programs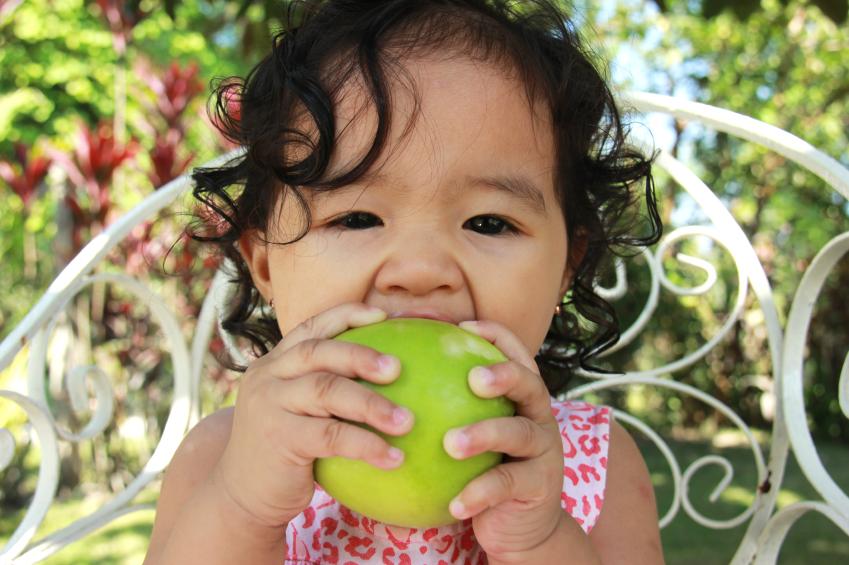 Public Health Nutrition Programs provide nutrition education and resources to low-income San Mateo County residents. These programs are available through after school programs and community based organizations: clinics, libraries, youth groups and homeless shelters. Our goal is to encourage a healthy lifestyle and support the behavior changes needed for optimal health.
Preschool Programs
Farm to Preschool: Designed to give children ages 3-5 a hands-on way to learn how fruits and vegetables grow and why they are essential parts of our diet. The program includes taste testing; food tasted depends ondepending on what is in season.
Elementary School (First-Fifth Grade) Programs
Serving Up MyPlate: A Yummy Curriculum:Introduces the importance of eating from all five food groups using the MyPlate icon and a variety of hands–on activities. In addition, students will learn about vegetable and food subgroups and the importance of eating whole grains in the context that meets the curriculum standards for English Language Arts, Science, and Health.
The Great Garden Detective Adventure: Integrates gardening experiences and nutrition education messages into lessons designed to teach English/language arts, math, science, and health, empowering children to make healthy choices, learn where their food comes from, and how it's grown.
Middle/High School (Sixth-Twelfth Grade) Programs
Nourish: Curriculum addresses seasonal, local food, food traditions and ecosystems. Lessons are geared to open a meaningful conversation about food and sustainability.
Programs for Adults
Multi-series nutrition workshops are held by our sub-grantees in select church-based sites around San Mateo County targeting the African American and Polynesian population. The workshops use the "Toolbox for Community Educators," which highlights portion control, healthy beverage choices, and the importance of fruit and vegetables.