Coastal and Bay Cleanup Day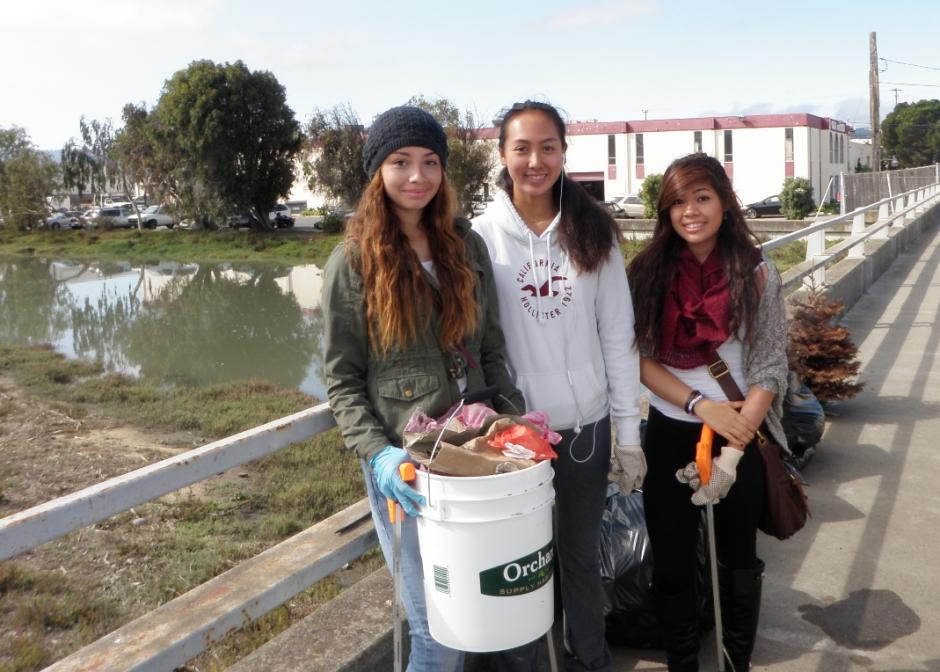 Coastal Cleanup Day (CCD) is an annual waterway and land cleanup held on the third Saturday of September. It's California's largest volunteer event and brings community awareness to cleaning up and protecting our marine environment.
San Mateo County coordinates CCD in conjunction with the California Coastal Commission, Ocean Conservancy, and many statewide and local partners (see below).
Cleanups are held all over San Mateo County at beaches, creeks, waterways, parks and neighborhoods and they're family-friendly events!
How Do I Volunteer?
When: Third Saturday of September – 2017 date is September 16!
Where: All over the County. Specific cleanup locations will be announced in early August 2017.
2016 Coastal Cleanup Day Results Are In!
With 100% of sites reporting, San Mateo County had…
4,145 Volunteers
Over 26,000 pounds of trash and recyclables collected!
Thank you to everyone who came out for Coastal Cleanup Day 2016 to help protect our coast and bayside. The state is a much cleaner and healthier place today because of all your work.
At over 33 locations, volunteers helped remove 22,788 pounds of trash and 3,882 pounds of recyclables from San Mateo County beaches, creeks, lagoons, neighborhoods and parks.
Some of the most unusual items found in San Mateo County for 2016 Coastal Cleanup Day include a backpack full of crabs, an old police radio, a purple dress still on a pink hanger, a dried up shark in mattress spring and plenty of tires, cigarette butts, and shopping carts.

Check out California's preliminary results from 2016 Coastal Cleanup Day! If you participated in 2016 Coastal Cleanup Day, fill out the statewide survey and enter a drawing for prizes from the Coastal Commission.
Read our blog about the big day along with some of our favorite photos.
Special Thank Yous
Thank you to our 2016 Statewide and Local Partners!
Orchard Supply Hardware Special thank you to OSH Foster City, and Millbrae for the bucket donations!
Pescadero Conservation Alliance
Redwood City Pride and Beautification Committee