Suicide Prevention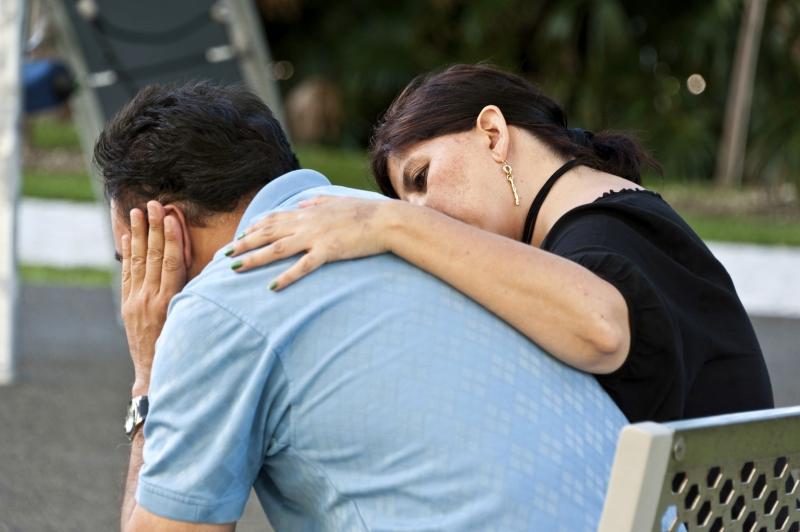 Suicide is preventable. You can be the one to help.
Most people who experience suicidal thoughts are in a temporary serious crisis, which can be prevented with your help. It's up to us.
Help save a life by learning about:
Suicide warning signs
How you can help
What to do in a crisis 
How you can get involved 
Suicide Warning Signs
How to identify signs of suicide, find the words, and reach out
How You Can Help
Start the conversation
Simply asking "Are you okay?" or "I've noticed you've been feeling hopeless a lot lately" can open the door to a conversation about getting help.
Make it safe at home
The majority of people who survive suicide never attempt it again. Safely storing medicines and guns (if you own them) in the home removes the opportunity for someone to act.
Download this flyer to learn more about how suicide can be prevented with the help of family, friends, the community, and County services.
You or someone you know might not be thinking about suicide. However, you or someone you know may want a caring person to chat with about specific issues. See below for resources.
What to Do in a Crisis
For emergencies that need an immediate response, call 9-1-1
Guidelines for calling police during a mental health crisis.
In a crisis, you can also turn to the two resources below. 
1. Suicide Crisis Hotlines
1-800-273-TALK (8255)
650-579-0350
​Text "START" to 741741
2. Nearest Emergency Room. 
Psychiatric emergency services are available at:
San Mateo Medical Center
(650) 573-2662
222 West 39th Avenue, San Mateo, CA 94403
Mills-Peninsula Medical Center
650-696-5915
1501 Trousdale Drive, Burlingame, CA 94010
Get Involved
The San Mateo County Suicide Prevention Committee meets the 4th Wednesday of every other month 1:30 to 3:00PM at the San Mateo County Transit District Office (1250 San Carlos Avenue, San Carlos  CA 94070).  For more information or to get involved in the Suicide Prevention Committee, please contact Sylvia Leung at 650-578-7165 or sleung@smcgov.org.
Meeting Minutes
October 28, 2015
August 26, 2015
June 24, 2015
Resources/Links:
California Suicide Prevention Program
California Injury Data Online
Suicide Prevention Resource Center
Stigma Free San Mateo County
Youth/Young Adults
Toolkit for Preventing Teen Suicide: to assist high schools and school districts in designing and implementing strategies that prevent suicide and promote behavioral health
Suicide Prevention on Campus, SAMHSA
Activeminds.org: using student voices to change the conversation about mental health on college campuses