Questions About COVID-19
Common questions from patients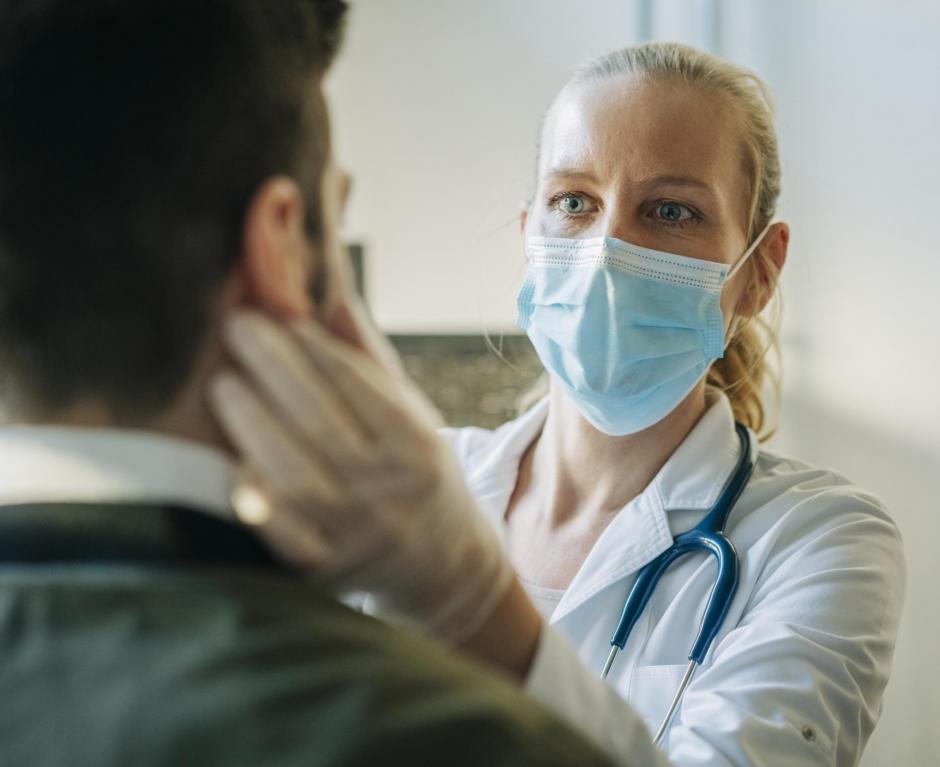 Para leer esta información en español, haga clic en el botón blanco "select language" ubicado arriba.
What can I do to protect myself from getting COVID-19?
Wash your hands often with soap and water for 20 seconds or use hand sanitizer.
Wear a face covering that covers both your nose and mouth, and don't touch your face.
Avoid those who are sick, when possible.
If you cough or sneeze, cover your mouth or nose with a tissue or your bent elbow, then immediately wash your hands.
Avoid crowds and stay 6 feet away from people when in public.
What are the symptoms of COVID-19?
Patients with COVID-19, caused by the coronavirus, have mild to severe symptoms that can include fever, cough, shortness of breath, and a loss of smell and/or taste. Here's a full list of symptoms.
What should I do if I have COVID-19 symptoms?
Stay home, except to get medical care.
Call your primary care clinic if your symptoms worsen, you are a senior, or you have other health conditions.
Should I wear a mask? Should my child?
Masks or face coverings that cover your nose and mouth are required for anyone entering our facilities. We will provide a mask, if needed. Children under the age of two should not wear a mask.
I have symptoms. Should I go to the Emergency Room?
If you are having a medical emergency, call 911. Our emergency room is open and safe for anyone seeking emergency care.

If you have mild respiratory symptoms and suspect you have COVID-19, please call you primary care clinic first. Older adults, and those with serious chronic medical conditions like heart disease, diabetes, or lung disease, should seek care early when experiencing respiratory symptoms.
Is San Mateo Medical Center prepared to treat COVID-19 patients?
We are following the guidance from the CDC and our public health division. We are prepared with staff, supplies, and equipment to identify, isolate, and treat any patients who seek care at our facilities.
Our staff may be wearing masks, gloves, gowns, and goggles or face shields because they need to get close to patients with symptoms to examine them.
Where can I get more information about coronavirus and COVID-19?
Up-to-date information is available on the San Mateo County Health website.