Covid-19 Vaccine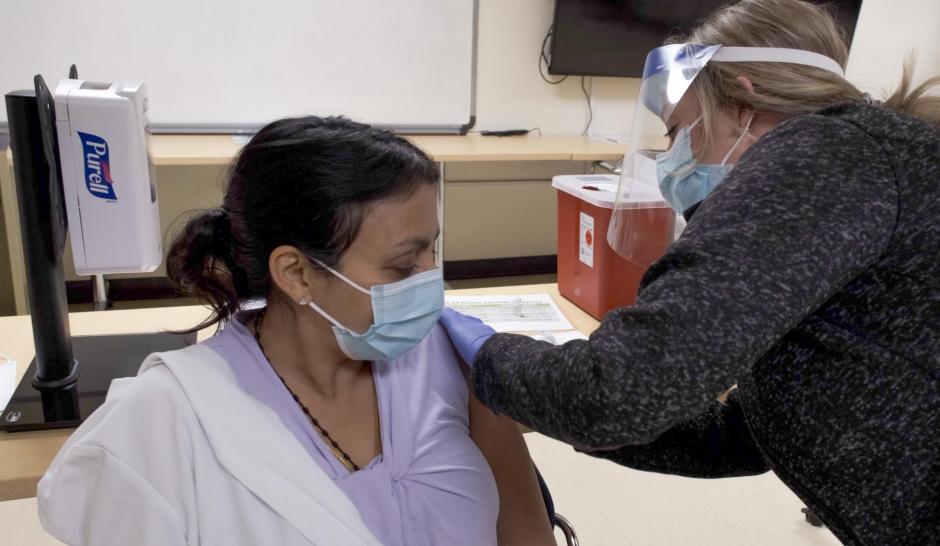 Para leer esta información en español, haga clic en el botón blanco "select language" ubicado arriba.
We have received many questions about how to get the COVID-19 vaccine. Like many other hospitals and clinics, we've been following the state's guidance to vaccinate our staff and long-term care patients.
We are committed to vaccinating our patients as quickly as possible. As supply becomes available, we will begin offering vaccine appointments to patients who are age 75 and older. (See the state's guidelines.)
We will reach out to patients as appointments become available. We know many patients are eager to get the vaccine. Supplies will be limited at first so please understand that your provider cannot change the timing of your vaccine.
What to do now
If you are age 75 or older, we will call you when an appointment is available.
All other patients can visit this page for updates and continue to stay safe by washing your hands frequently, wearing a mask, staying 6 feet away from others, and avoiding gatherings.
When can patients get the COVID-19 vaccine?
As supply becomes available, we will offer it to people who meet the federal and state criteria (adults 65 and older are in the first phase). We expect to start vaccinating patients this month and will reach out to those who meet the criteria.
Is there a wait list for the vaccine?
We do not keep a wait list for vaccines. We will vaccinate patients using federal and state guidance based on supply.
Do the vaccines have side effects?
The side effects for most people are mild: fatigue, muscle aches, and fever. The side effects should go away in 1-2 days.
How many shots will I need?
Most COVID-19 vaccines require two doses – the first shot, and then a second shot several weeks later. It's very important to get both doses to get the full protection from COVID-19.
How much will the vaccine cost?
There will be no cost to the patient for the COVID-19 vaccine.
Will we still need to wear a mask after we are vaccinated?
Yes, masking and physical distancing will continue to be critical tools in preventing transmission until most people are vaccinated. Health experts will tell us when it's safe to stop wearing masks.